This post may contain affiliate links. Read my disclosure policy here.
Anna here again with thoughts after using the Philips Wake-up Light for 30 days.
A few weeks ago I told you about the Philips Wake-up Light and how it can help you and your family's morning and bedtime routines. I've been using the Philips Wake-up Light now for just over 30 days and I absolutely love it.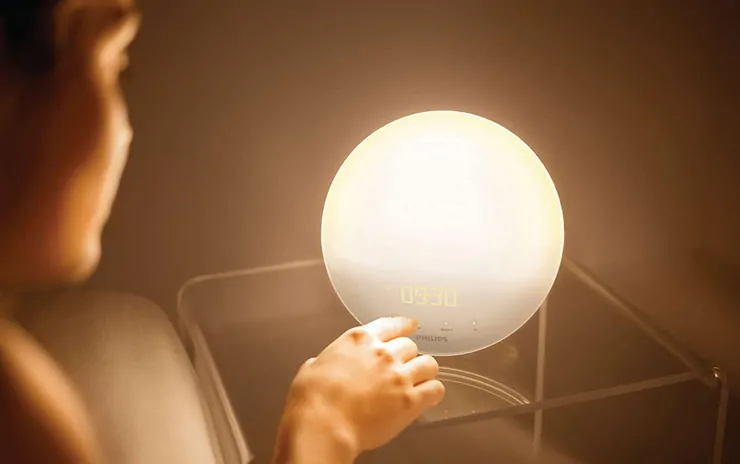 I have honestly been able to get up at my preferred wake-up time of 5-5:30am with no problems or pushing the snooze button 47 times, and then feeling rushed the rest of the day. This has made a huge difference in my morning, and my day, and I'm not left groggy from forcing myself awake before my body is ready to be up.
I love that I can set the light to be bright enough to wake me, but not so bright as to wake my husband, who doesn't get up until around 7:30am.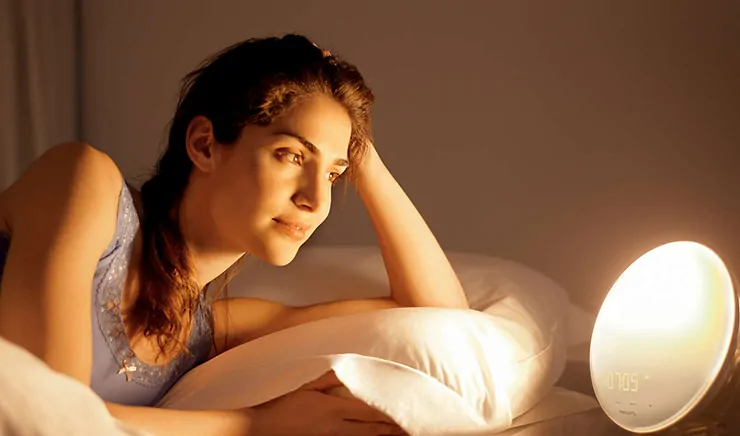 Another of my very favorite features is the "sleep mode". You can choose 5, 10, 15, or 20 minutes and the light will gradually fade from whatever brightness you currently have set, softly lulling you to sleep. I truly believe this has helped me fall asleep deeper and faster since I've been using the Philips Wake-up Light.
I love this light so much that I took my regular bedside lamp and put it in storage. I use the Philips Wake-up Light instead and it works great because I can turn the brightness up or down depending on what I need it for and if my husband is trying to sleep, I don't disturb him.
At a price point of $180 (CDN), you may ask is it worth it? From my personal experience, I say definitely. There's nothing like being able to get out of bed at the time you want or need to and feeling like you got a great nights sleep. You can purchase the Philips Wake-up Light from London Drugs, Centre du Rasoir, Jean Coutu, Amazon.ca and Walmart.ca.
For more info on all the features the Philips Wake-up Light has to offer, read the first part of my review here.
Many thanks to Philips for sponsoring this post, I received a complementary Philips Wake-up Light to facilitate my review, all opinions are my own.
Written by Anna, who shares delicious recipes and a bit of fashion from the country on her blog Green Eyed Country Girl. See what she's pinning on Pinterest and "like" Green Eyed Country Girl on Facebook.