This post may contain affiliate links. Read my disclosure policy here.
I can't even imagine being a child and not receiving any Christmas presents. Nor can I imagine being a mom who's unable to give her children any toys at Christmas. But sadly, this is reality for many kids and their parents. If you're Canadian, you can make Rice Krispies Treats to help kids in need receive toys this Christmas. We're joining Kellogg Canada and the Salvation Army for their 3rd annual #TreatsforToys program. We've been compensated for our time creating this post.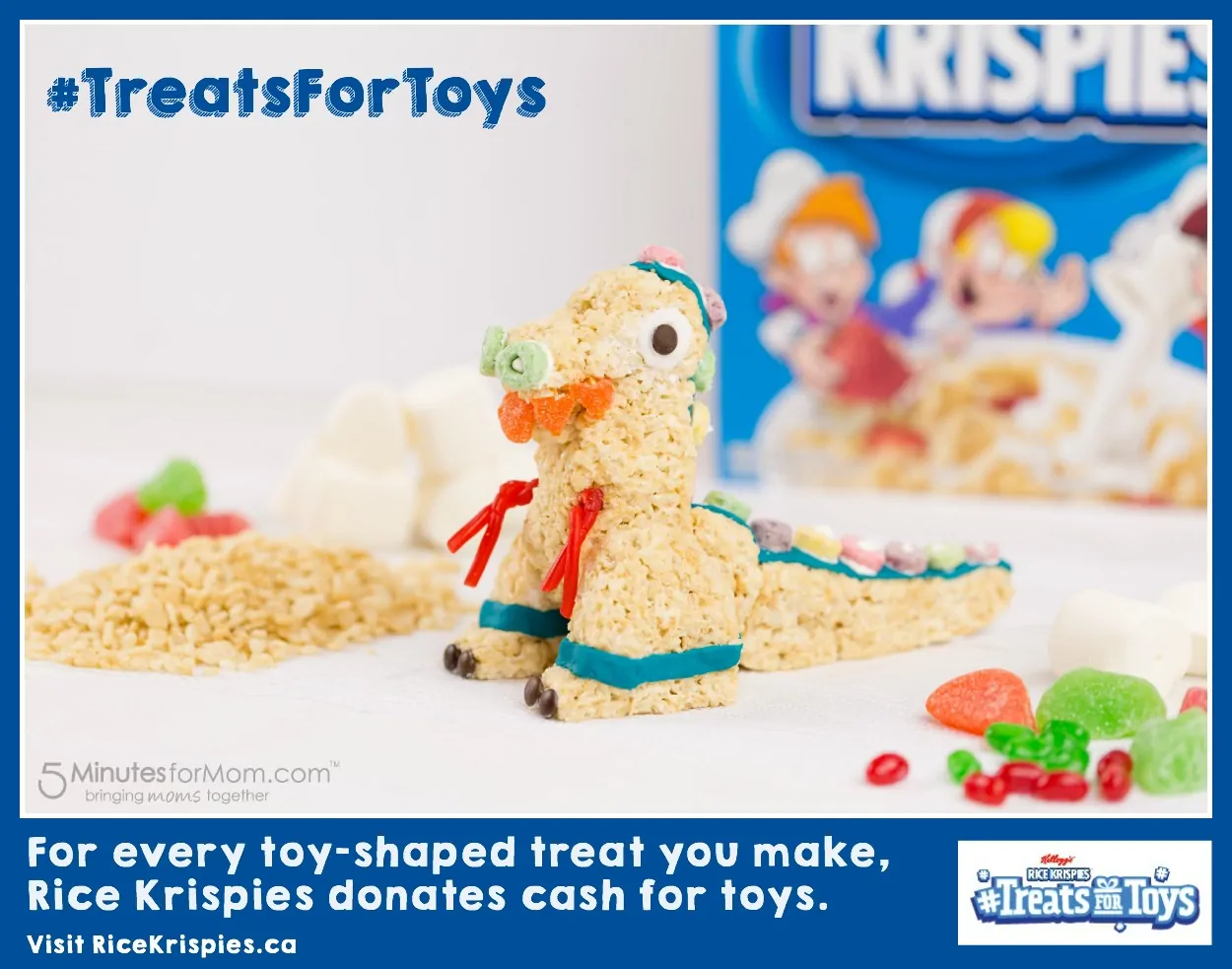 I get a little emotional when I think of kids going without gifts at Christmas. I wonder what they must think about the idea of Santa. I suppose they learn at a far too early age that he doesn't actually exist.
But instead of just getting sad about the situation, we need to all do our part to be Santa.
It's isn't easy… we're all super busy and most of us our strapped for cash ourselves.
So when there are simple ways for us to join companies in their charitable efforts, we should jump on board. For the third year in a row, Kellogg's Rice Krispies is partnering with The Salvation Army to raise money for toys for kids.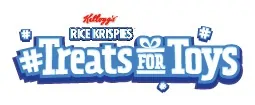 If you're Canadian, you can create a toy-shaped Rice Krispies treat and upload a photo of it to RiceKrispies.ca.
For every photo uploaded before December 21, Kellogg's Rice Krispies will donate $20 to The Salvation Army for the purchase of an actual toy for a child in need.
Make Toy Shaped Treats
For creative inspiration, check out the five fun toy-shaped treat ideas on treatsfortoys.ca or let your child pick out a favorite toy and model Rice Krispies treats after it.
You can also download a pdf with toy shaped templates here.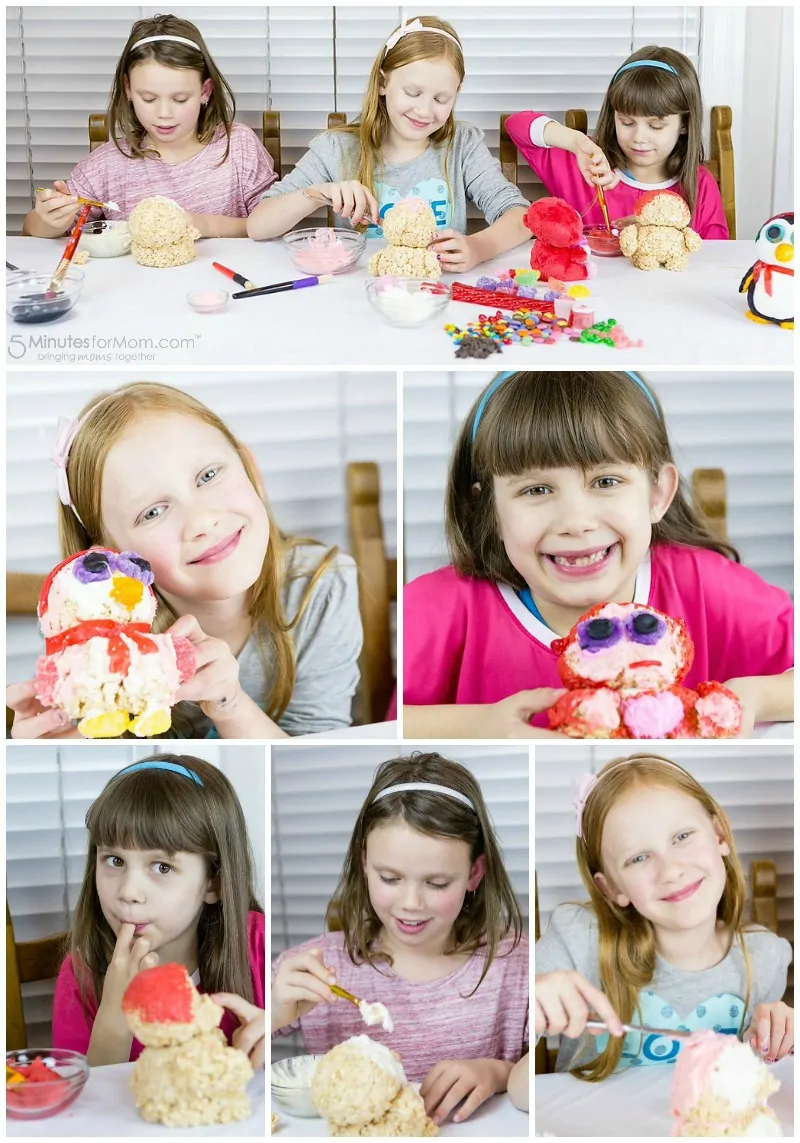 "The holidays are a time for giving back and now it's easier than ever to share the spirit of the season and provide gifts to children in need," says Major Les Marshall, Public Relations and Development Secretary for The Salvation Army in Canada and Bermuda.
We're thrilled to join this campaign for a third year in a row. Each year, we make and decorate toy shaped Rice Krispies treats and use this opportunity to teach our kids about helping others.
In the first two years, the #TreatsForToys program raised more than $60,000 for The Salvation Army to buy toys for children in need.
How to join the fun…
First, choose your favourite variety of Kellogg's Rice Krispies cereal and make a batch of Rice Krispies Squares.

Create a toy-shaped treat. You can use one of five Kellogg's Rice Krispies recipes available on treatsfortoys.ca or be creative and design your own.

Take a picture of your treat and upload the photo to treatsfortoys.ca. You can also go social with your treat on Twitter, Facebook or Instagram using #TreatsforToys.

For every photo received on the website before December 21, 2015, Kellogg's Rice Krispies will donate $20 to The Salvation Army to buy a real toy for a child†
Watch Our Girls In Action
Two years ago, our sweet little girls recorded this video How To Make A Princess Rice Krispies Treat to spread the message of the #TreatsForToys program.
For every original photo of a treat uploaded to treatsfortoys.ca or posted to your public Facebook, Twitter or Instagram account between October 1, 2015 and December 21, 2015 including the hashtag #TreatsforToys in the post, Kellogg will donate $20.00 to The Salvation Army, which will be used to buy toys for children across Canada.

By uploading a photo to treatsfortoys.ca or submitting a photo to your public Facebook, Twitter or Instagram account using the hashtag #TreatsforToys, you agree that Kellogg can use your photo/post for promotional purposes. Visit treatsfortoys.ca for full rules. ©The Salvation Army in Canada.
Enter to Win
If you'd like to win a Rice Krispies treat prize pack, please leave us a comment telling us the last time you ate or made a Rice Krispies treat. Then complete your entry using the form below.
(Open to Canada only.)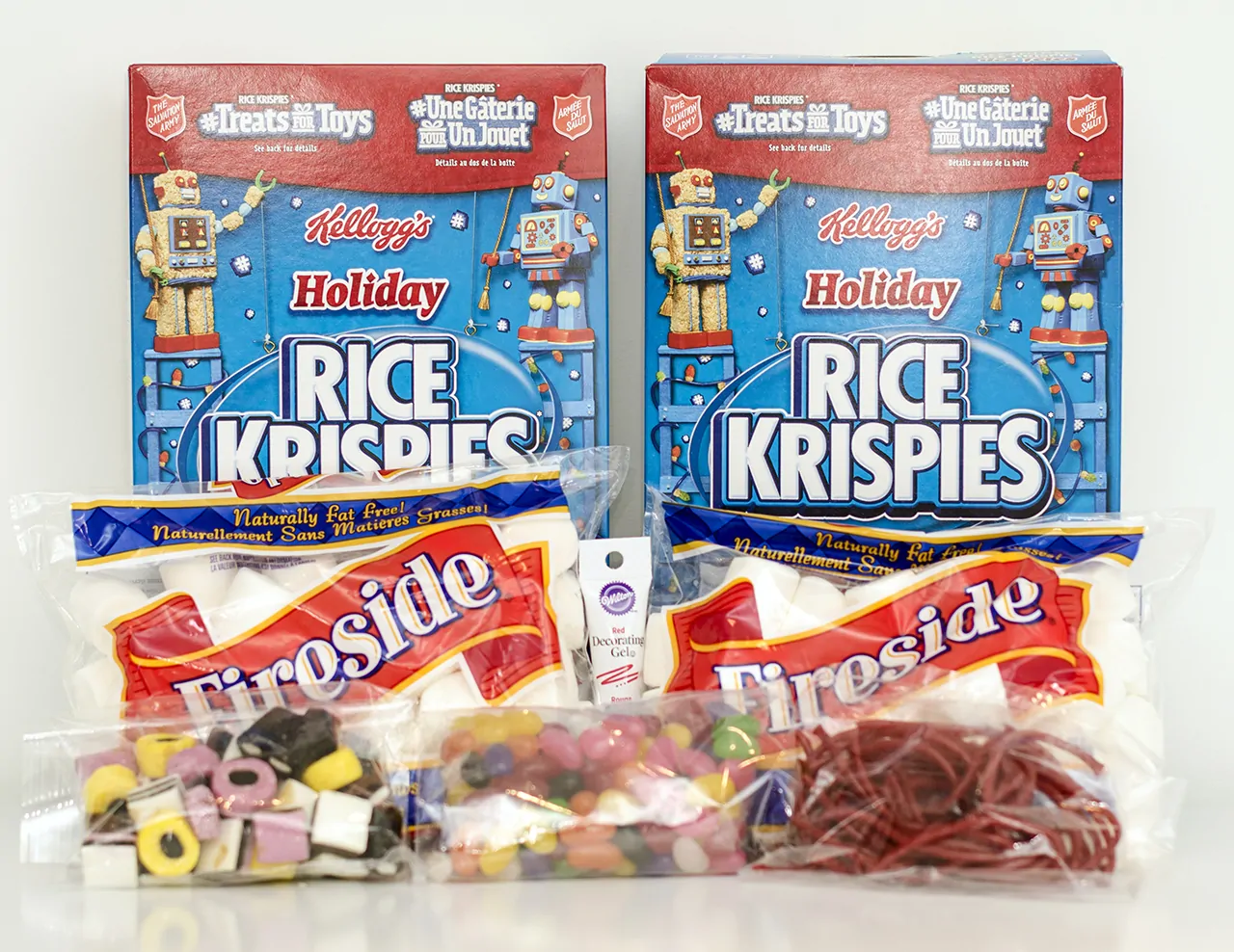 Share With Your Friends
We'd love, love, love a tweet or a pin… Thanks so much! 🙂
[Tweet "Canadians, make a Rice Krispies treat to give kids in need toys for Christmas #TreatsforToys"]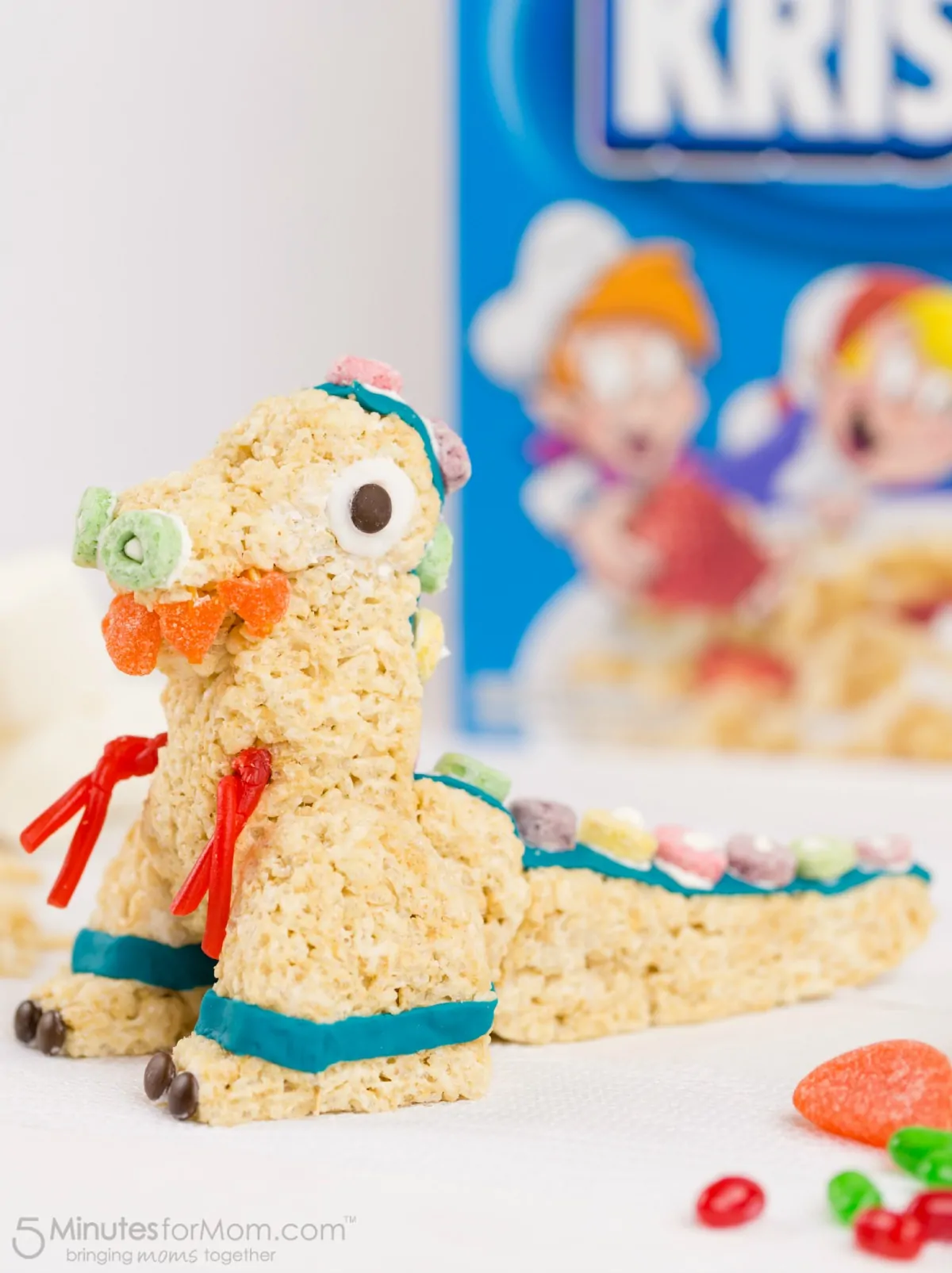 This post is part of a promotional campaign with Rice Krispies. Our opinions, and our love of Rice Krispies Treats, are all our own.
Written by Susan Carraretto, co-founder of 5 Minutes for Mom
Photographed by Janice Croze, co-founder of 5 Minutes for Mom and owner of Janice Croze Photography
Talk with us: @5minutesformom and Facebook.com/5minutesformom
Pin with us at pinterest.com/5minutesformom