This post may contain affiliate links. Read my disclosure policy here.
Susan here with some confessions so that you can learn from my mistakes. This post is sponsored, but my opinions are my own.
As parents, we try our best, but we make countless mistakes along the way.
Sometimes we even know we're making those mistakes, but we can't seem to help it. This parenting gig is tough and we can be tempted to let stuff slide.
One major thing too many of us are letting slide is our children's dental care.
Did you know?
The American Academy of Pediatric Dentistry's State of Little Teeth Report shows…
Tooth decay is a top chronic infectious disease among children in the U.S. – and is nearly 100% preventable!
40% of children have tooth decay by the time they enter kindergarten, and more than 51 million hours of school are lost each year by children due to dental-related illnesses.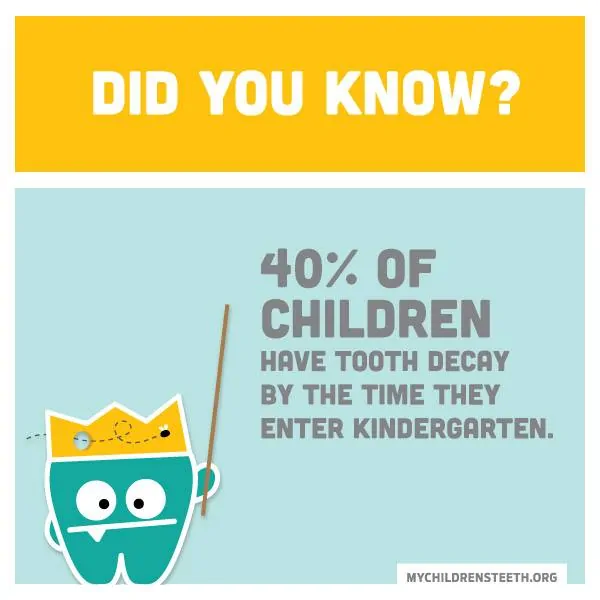 Now don't get me wrong… we are doing lots right.
I still did follow most of the key steps in taking care of my children's teeth.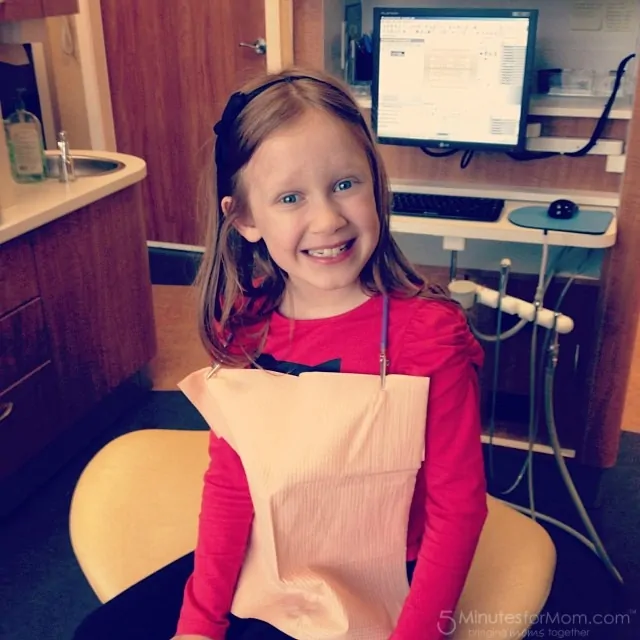 I took both my girls to a pediatric dentist twice a year, since they were toddlers. I brushed their teeth regularly and even helped them floss… pretty consistently.
And for my first born, Julia, we scored well. She didn't have any cavities for quite a few years.
But unfortunately, I started to get slack.
It's embarrassing to admit, but I was more slack for my second child than my first. Julia was great about letting me brush her teeth and I followed a pretty good routine of limiting her sugar and brushing her teeth.
Julia even LOVED going to the dentist!
But as her little sister Sophia got older, I let them eat a little too much sugar, drink a little too much juice and not always brush long enough. And since Sophia fussed so much when I flossed her teeth, I didn't take that flossing as seriously as a I should have.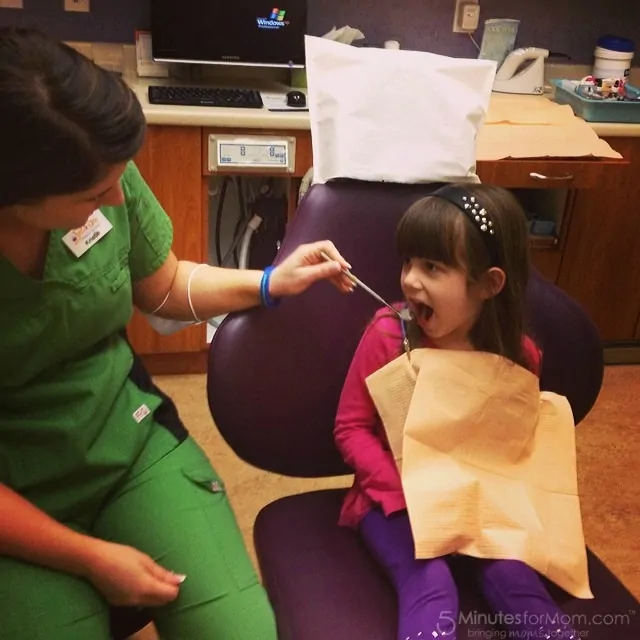 By 9 years old, Julia had 2 fillings. At 6 years old, Sophia had to go under general anaesthetic to have 7 fillings and a baby crown. A few weeks later the tooth with the crown became infected and had to be extracted and replaced with a spacer.
After that costly lesson, I take brushing, flossing and limiting juice and sugar MUCH more seriously.

Since I've personally experienced the guilt and frustration of having my children suffer from tooth decay, I'm thrilled to introduce you to the Monster-Free Mouths Movement.
The American Academy of Pediatric Dentistry (AAPD), in response to the alarming rise in tooth decay among children, launched the Monster-Free Mouths Movement in 2014.
Meet the #MouthMonsters
This clever campaign focuses on driving awareness about the critical importance of children's oral health care.
Through their online Mouth Monster website, they provide a variety of resources, tools, and tips to help parents and caregivers fight the Mouth Monsters – Tooth D.K., Ginger Bite-Us, and Tartar the Terrible.
You can introduce your kids to these characters as you teach them how to fight tooth decay.
Oral care is considered by some as the gateway to a child's overall health care. Using the AAPD information, tips and tools, you can help ensure your child has a happy, healthy smile that leads to better overall health.
Remember that as your children grow older, their oral health care needs change. Check out this infographic from the AAPD sharing tips for parents and children, from birth to school-age.
Find Out More
Follow the AAPD and the Mouth Monsters on…
Facebook: facebook.com/AmericanAcademyofPediatricDentistry
Twitter: @AmerAcadPedDent
Website: mouthmonsters.mychildrensteeth.org
Share With Your Friends
We'd love, love, love a tweet or a pin… Thanks so much! 🙂
[Tweet "Join the Monster-Free Mouths Movement with @AmerAcadPedDent – Teach your kids about #MouthMonsters"]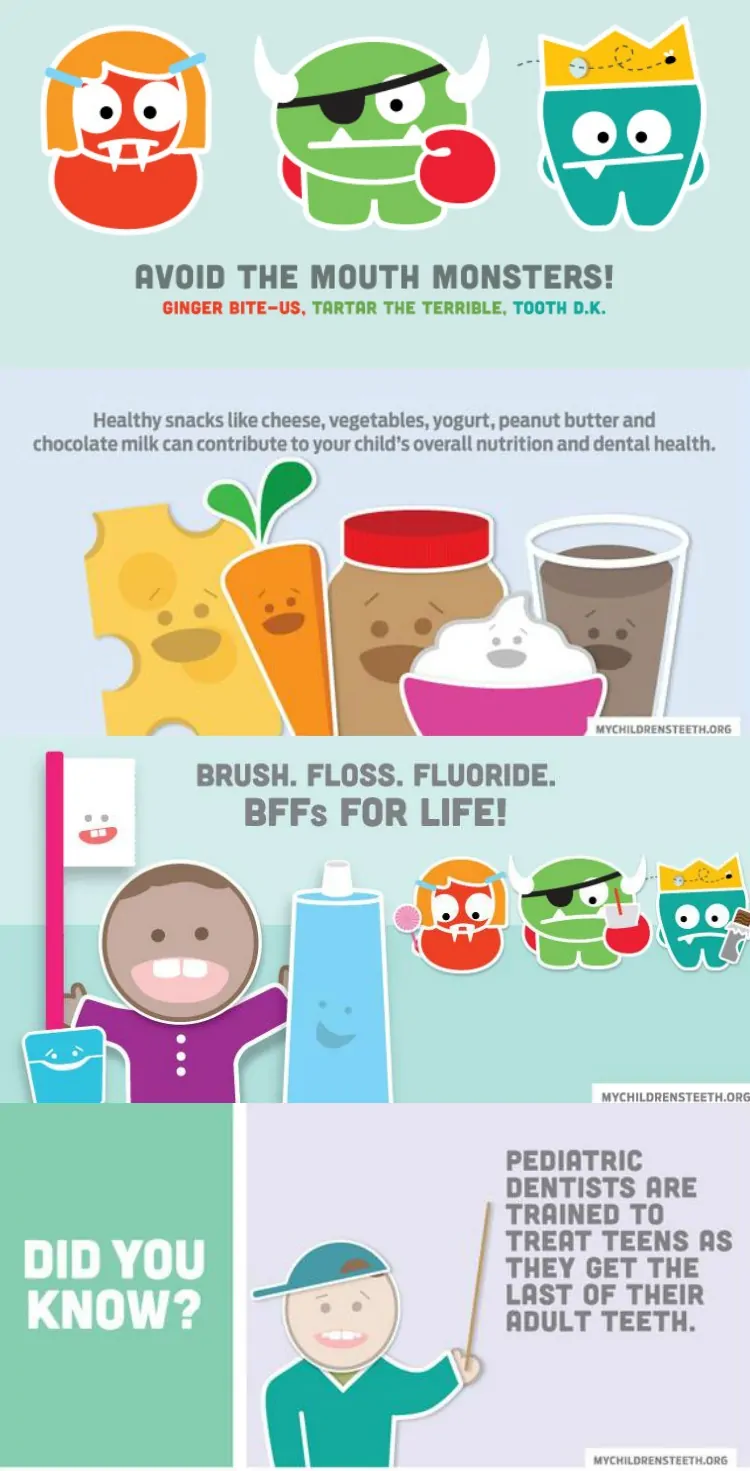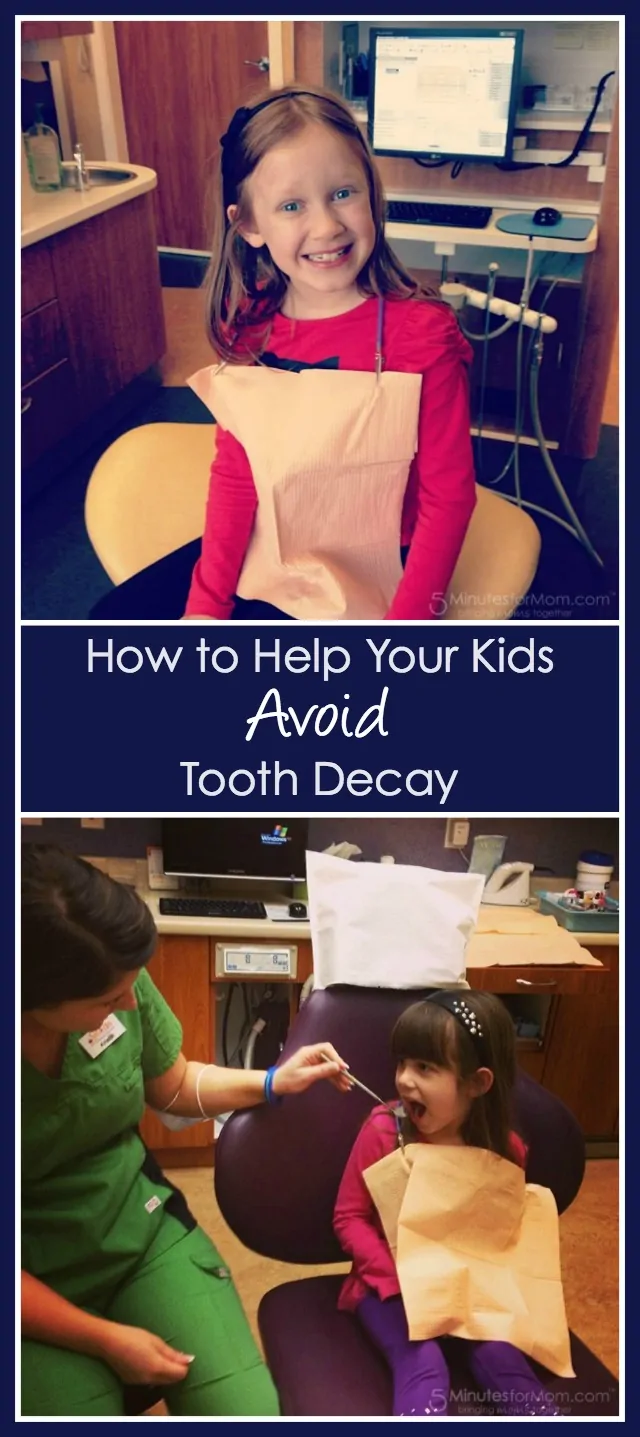 Disclosure: This post is sponsored by The American Academy of Pediatric Dentistry.
Written by Susan Carraretto, co-founder of 5 Minutes for Mom
Talk with me: @5minutesformom and Facebook.com/5minutesformom
Pin with me at pinterest.com/5minutesformom