This post may contain affiliate links. Read my disclosure policy here.
Susan here to talk about the nastier side of going back to school. But… I've got a great product to tell you about and an awesome giveaway. Thanks to Kinsa for sponsoring this giveaway.
What I dread the most about my kids going back to school is going back to runny noses and fevers.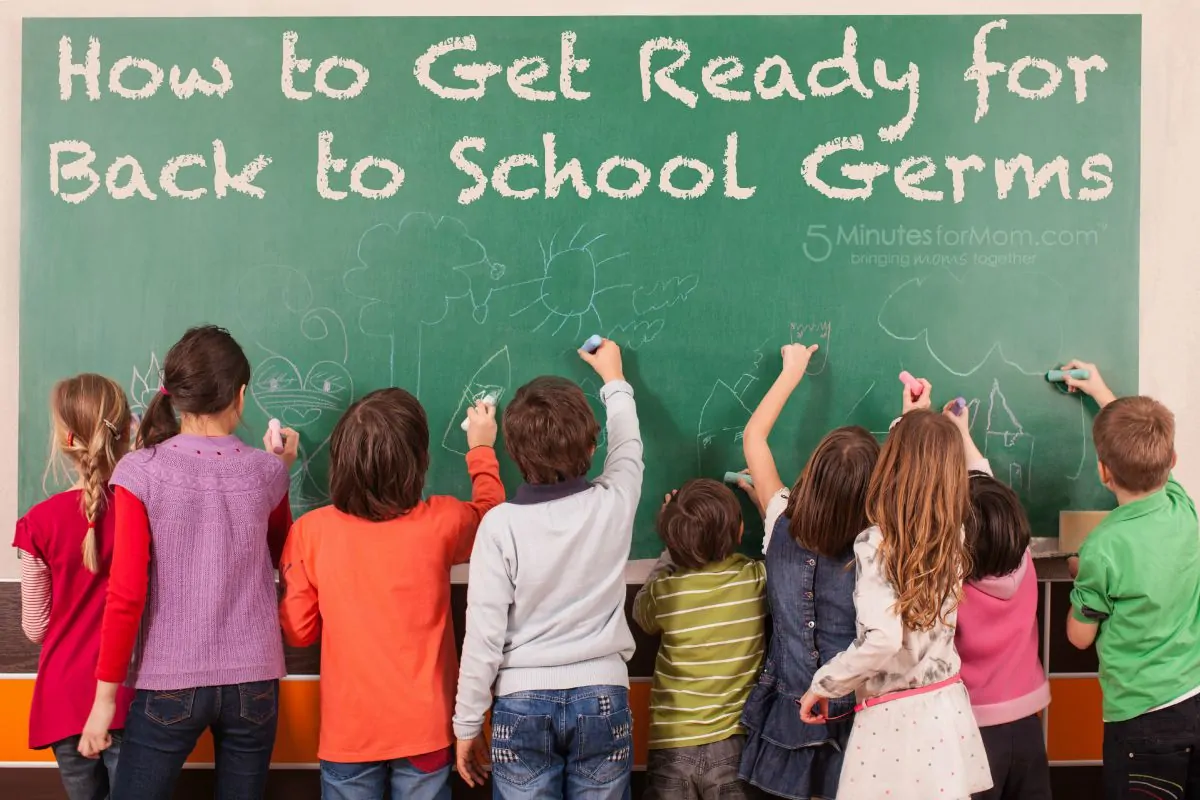 You can't stop the spread of germs when it comes to kids going to school, but I try to be prepared.
Here are five tips…
Teach your kids to wash their hands all. the. time. (Or as often as is reasonably possible).
Attach little hand sanitizers to their backpacks.
Remind them to try not to touch their mouths, eyes and ears as it can spread the germs from their hands.
Encourage your kids to drink lots of water and eating healthy foods with lots of vitamin C.
Have a plan for which parent or caretaker will stay home when one of your children does get sick.
And your bonus tip… be prepared with a Kinsa Smart Thermometer and App so you can measure and track your children's temperatures.
Yes, I'm excited to introduce you to this genius new smart thermometer to help you manage those inevitable back-to-school bugs.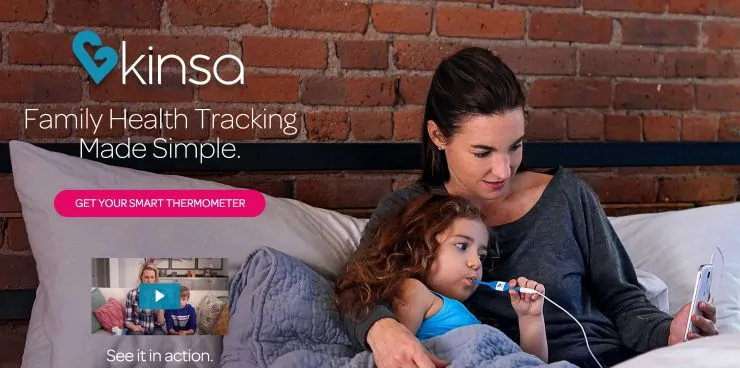 Testing The Kinsa Smart Thermometer
Thankfully, ever since school ended in June, we have been fever-free. In fact, I was waiting for a fever to hit so we could test out our new Kinsa smart thermometer and app.
But we've been blessed with a summer free of sickness… so far. (We still have all of August until my girls go back to school in September.)
So we tested our Kinsa smart thermometer while we were healthy. And now we're really ready to go when that first school-year bug hits.
Setting It Up
Can I admit I don't love setting up new techy gadgets? And I was a little worried that this would be hard to use.
Thankfully, I was pleasantly surprised.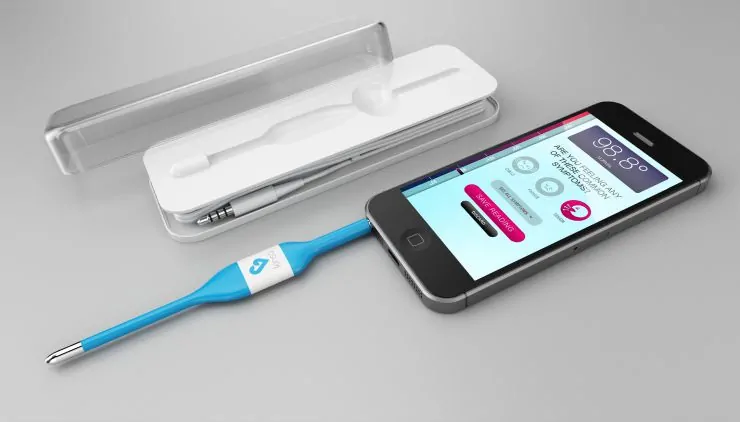 Once I opened the Kinsa box, I thought perhaps I better look at the instructions. But instead I decided to first download the app.
And then… I didn't need ANY instructions.
The app guided me through setting up and using the thermometer for the first time. It was shockingly easy to use. I love that I didn't need to read any paper instructions or even watch a video online to see how to use it. The setup wizard on the app told me everything I needed to know.
Within a few minutes, my girls and I had set up accounts for each of us, taken and recorded all of our temperatures.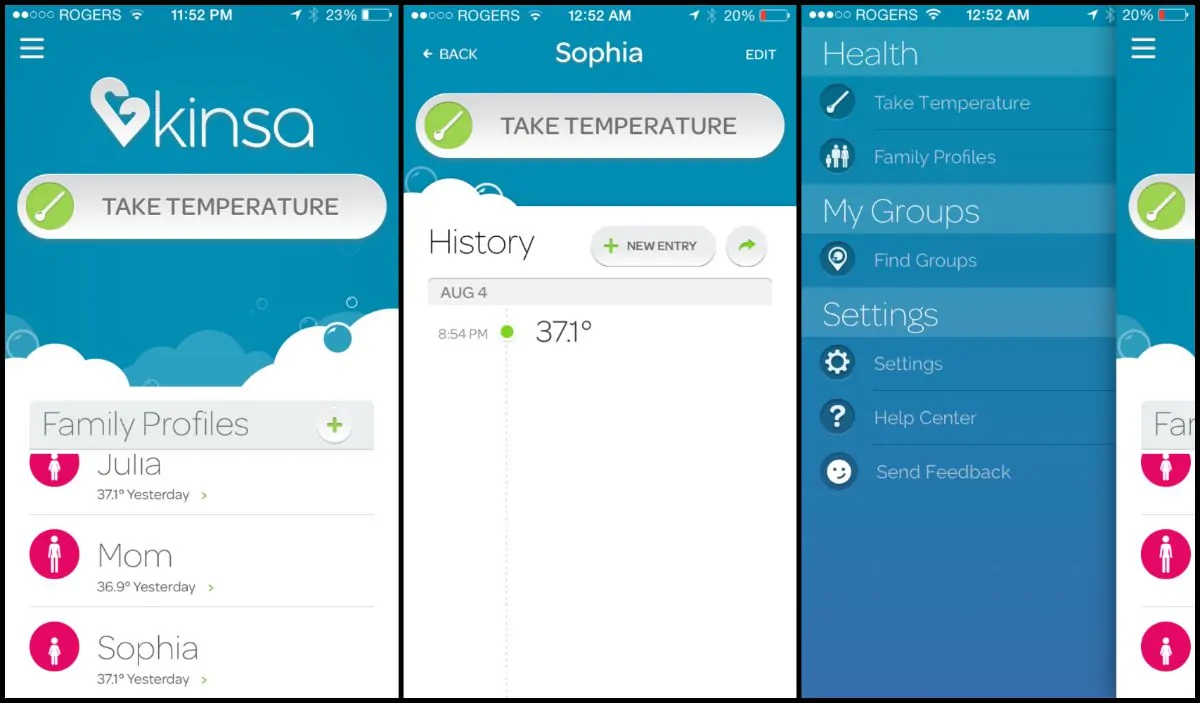 My girls loved that they got to "pop the bubbles" on the screen of my iPhone while they were having their temperatures taken. It's like a little game to distract kids for the 10 seconds it takes the thermometer to register the temperature.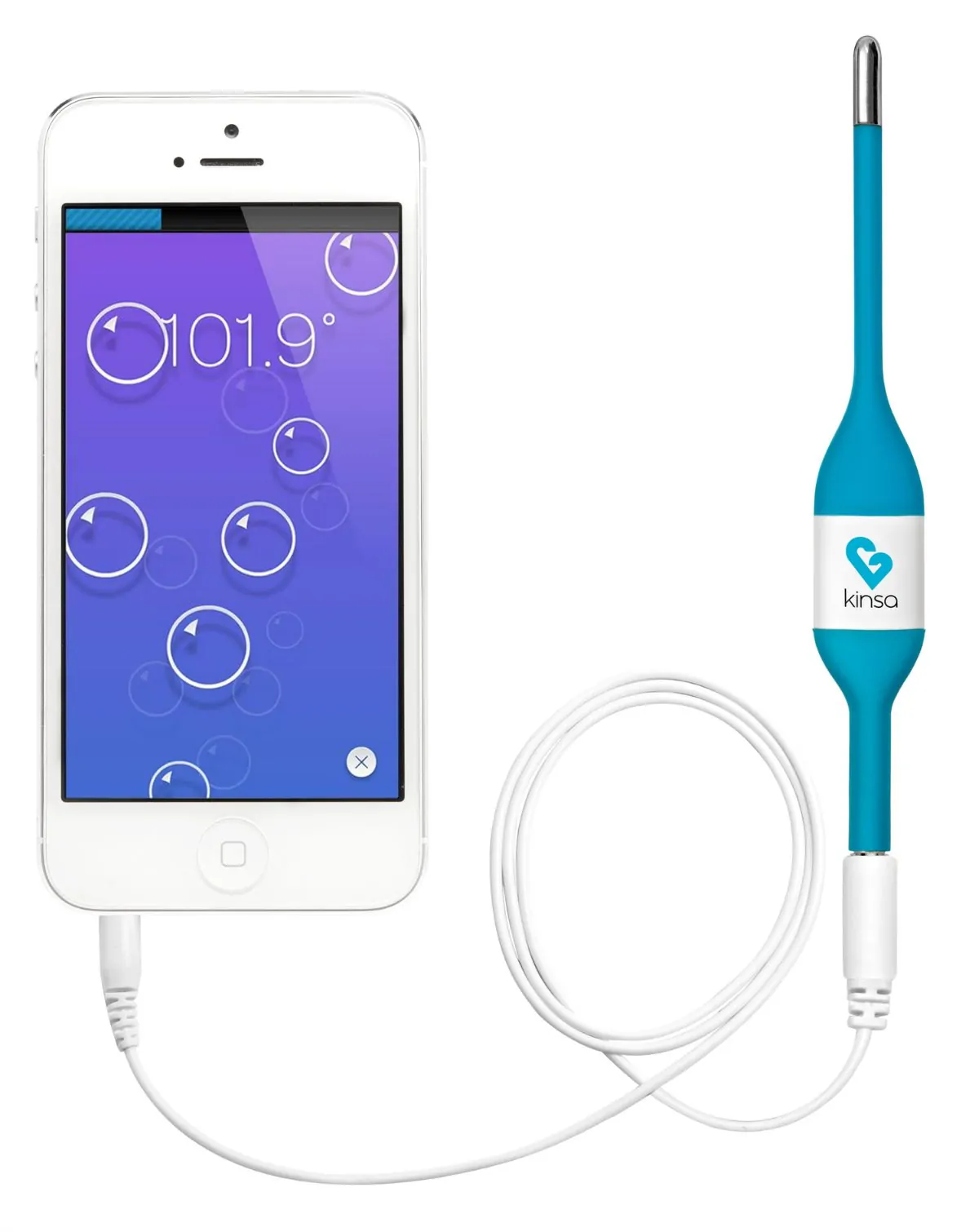 Why You'll Love It
Here are a few of the reasons you'll love the Kinsa Smart Thermometer…
It's simple to use, offers professional accurate and has only a 10-Second read time.
The animated screen with the floating bubbles that kids can "pop" will help keep your squirmy child happily distracted.
You can use it orally or under the arm… or rectally (but I've never used that option).
No batteries are required, so it'll never die.
It's easy to clean and you can use with any disposable probe covers.
You can plug it directly into your phone or use the optional extension cord.
The FREE app helps you track your family's health over time, making it easy to share with your doctor.
The Kinsa award-winning Smart Thermometer gives you fast and accurate temperature readings. Easy to use and toddler-approved! Just $29.99.
Watch it in Action
Their Mission
Kinsa has a big goal in mind.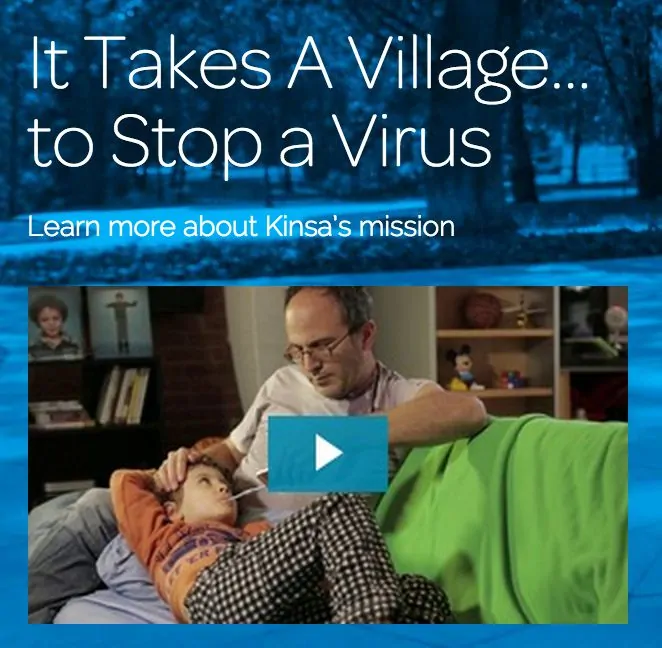 Also… Coming Soon…
Kinsa is launching their second product — the instant Kinsa Smart Ear Thermometer — in the next month. Be sure to sign up for the Kinsa mailing list to be notified when the pre-sales campaign goes live – it will be on a steep discount from retail pricing, and you can get yourself a great deal!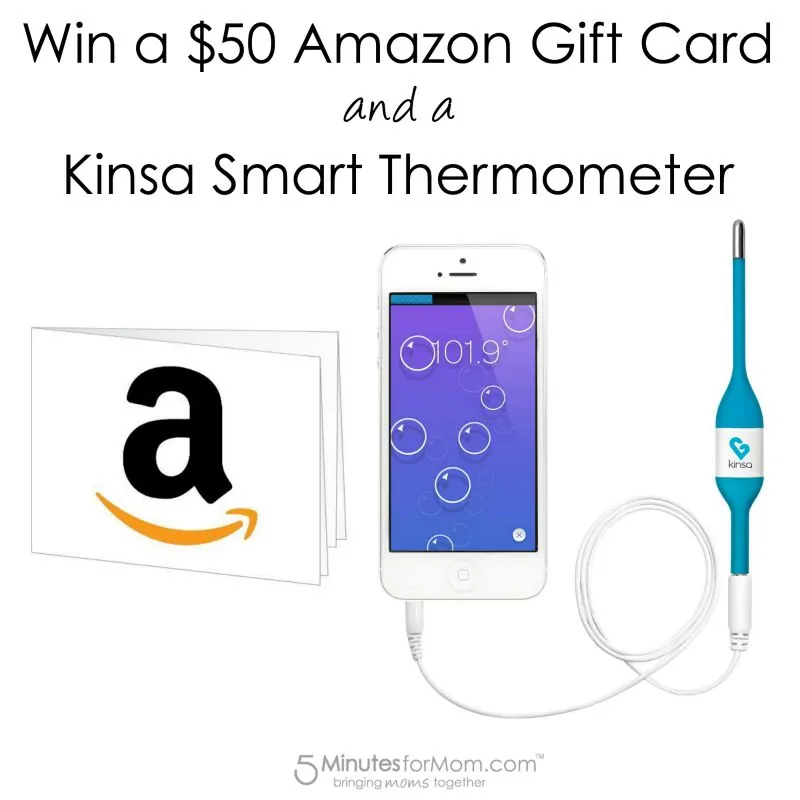 Enter to Win
Use the form below to enter to win a Kinsa Smart Thermometer and a $50 Amazon gift card. (US only.)
Pin for Later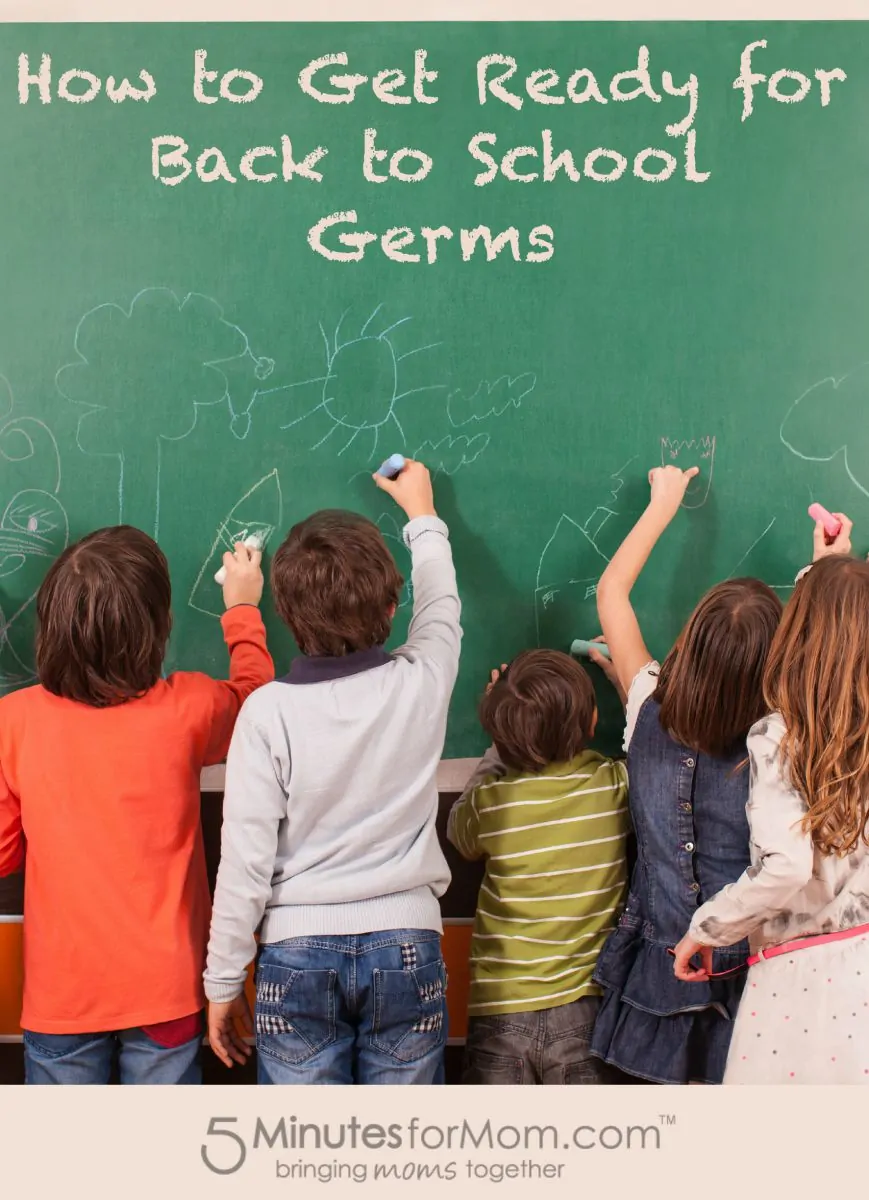 Written by Susan Carraretto, co-founder of 5 Minutes for Mom
Talk with me: @5minutesformom and Facebook.com/5minutesformom
Pin with me at pinterest.com/5minutesformom