This post may contain affiliate links. Read my disclosure policy here.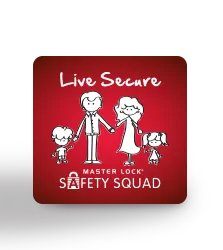 I'm a member of Master Lock's Live Secure Safety Squad and have been compensated for my time in writing this post. My opinions are always my own.
While my kids have just started their summer holidays and won't be heading back to school until September, others are already well into their break and it will soon be time to start preparing for back to school.
Since many parents get organized and start stocking up on school supplies early, we wanted to bring you this special back to school "safety tip" in time for your back to school shopping.
Watch the video below to see what item you should add to your shopping list…
(Hint… I bet you've never thought of this before…)
So did you watch and find out what the special back to school safety tip was?
If not… press play now. (It's only a minute long video.)

Okay, so as I said in the video, if your child is taking a smartphone, tablet or laptop to school, chances are that expensive device is tossed in a backpack where it's not always closely watched.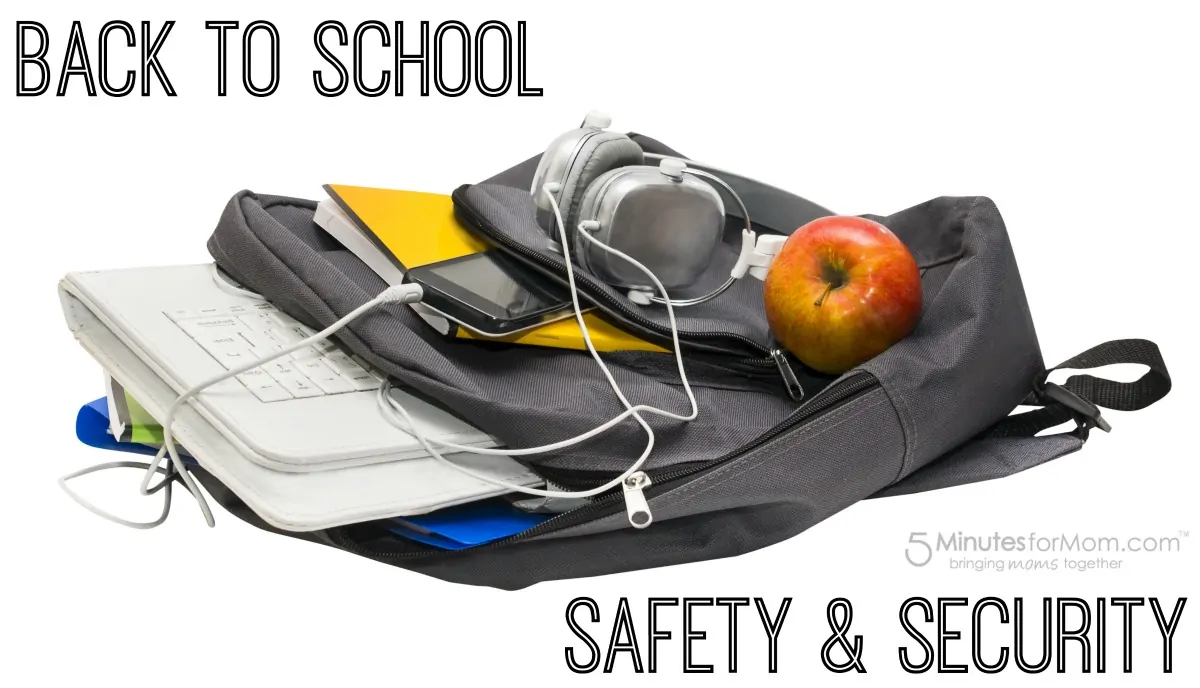 Picture this: After school your teen is kicking around a soccer ball on the field with his friends while his tablet is in his backpack at the side of the field. Another kid casually walks by, opens the backpack, grabs the tablet and walks off with it. Your teen comes off the field, picks up the backpack and heads home where he finally notices the tablet is gone.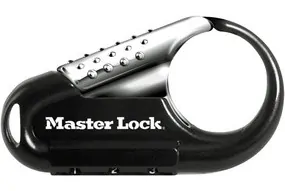 An easy deterrent is a small backpack lock. Sure, someone could still steal the whole backpack if they really wanted to… but a backpack lock helps discourage casual thieves who are looking for an easy target.
The lock I showed in the video is the Master Lock 1547DCM Backpack Lock and Master Lock also offers the 1550DAST Backpack Lock in a variety of colors.
Talk About Security
While you're helping your children get prepped with supplies for the new school year, use the opportunity to remind them about password safety and not sharing their locker combinations with friends.
Keeping their devices, online accounts and physical belongings safe and secure takes awareness and lots of reminders from you as a concerned parent. Kids may be digital natives, but they can tend to be a little lazy and naive.
Teach your kids to use strong passwords and a secure password site such as Master Lock Vault and not to share their devices with friends.
In fact, another great reason to keep their devices locked in their backpacks is to protect them from "friends" jumping on their smartphones to send an inappropriate email or pull some other type of virtual "joke" using one of their accounts.
We might teach kids to share their toys – but that stops with wifi-connected devices.
This digital age definitely brings extra challenges to our kids' safety and security, so use back-to-school time to talk to your kids about these important issues.
Spread the Word
We'd love, love, love a tweet or a pin… Thanks so much! 🙂
[Tweet "How to help your child and their devices go back to school safe and secure…"]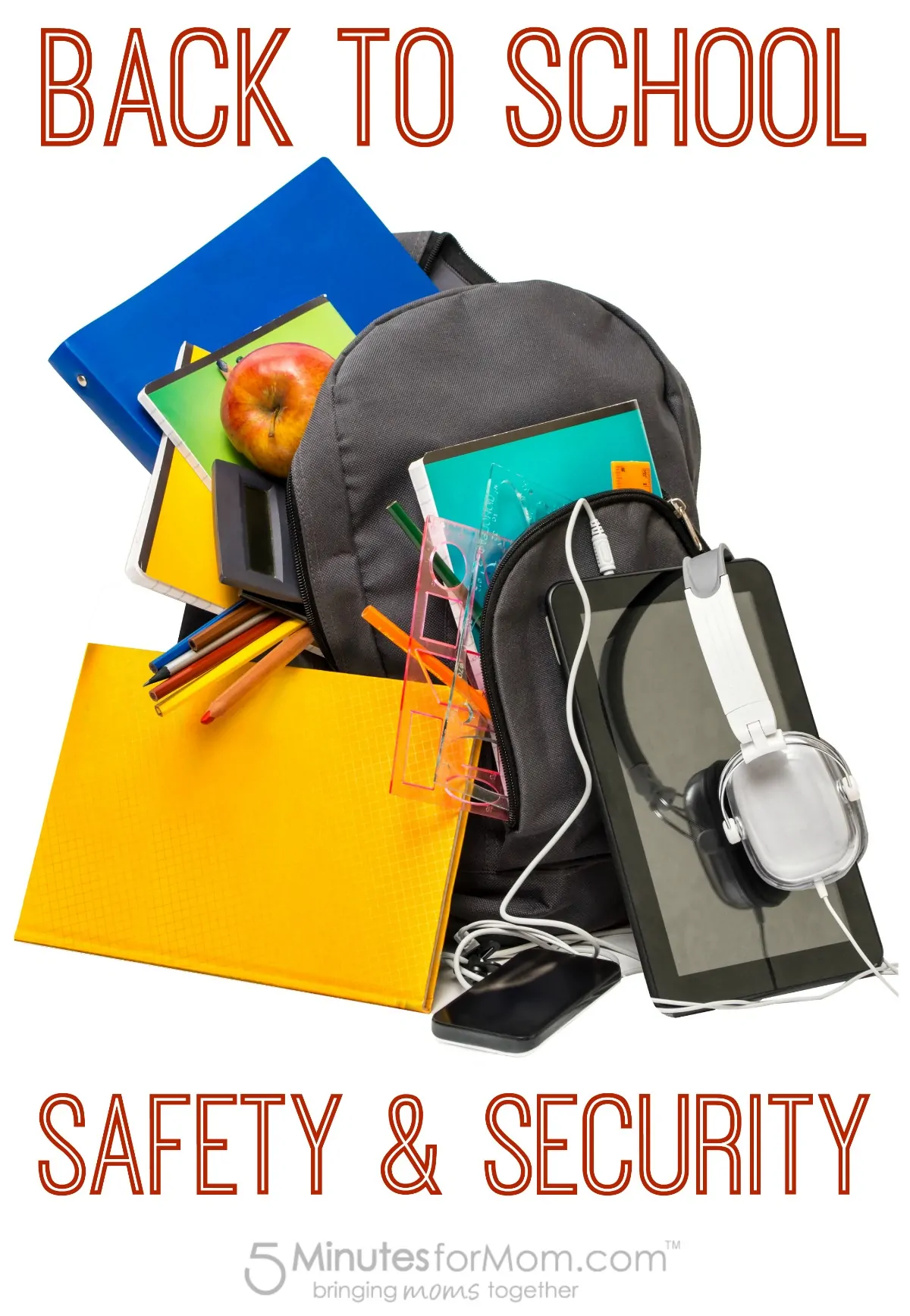 Written by Susan Carraretto, co-founder of 5 Minutes for Mom
Talk with me: @5minutesformom and Facebook.com/5minutesformom
Pin with me at http://pinterest.com/5minutesformom/