This post may contain affiliate links. Read my disclosure policy here.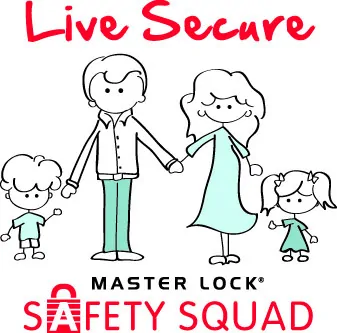 I'm a member of "Master Lock's Live Secure Safety Squad" and have been compensated for my time in writing this post.
To keep our kids safe in this digital age, we need to teach them about both physical and online security, which includes the importance of secure passwords.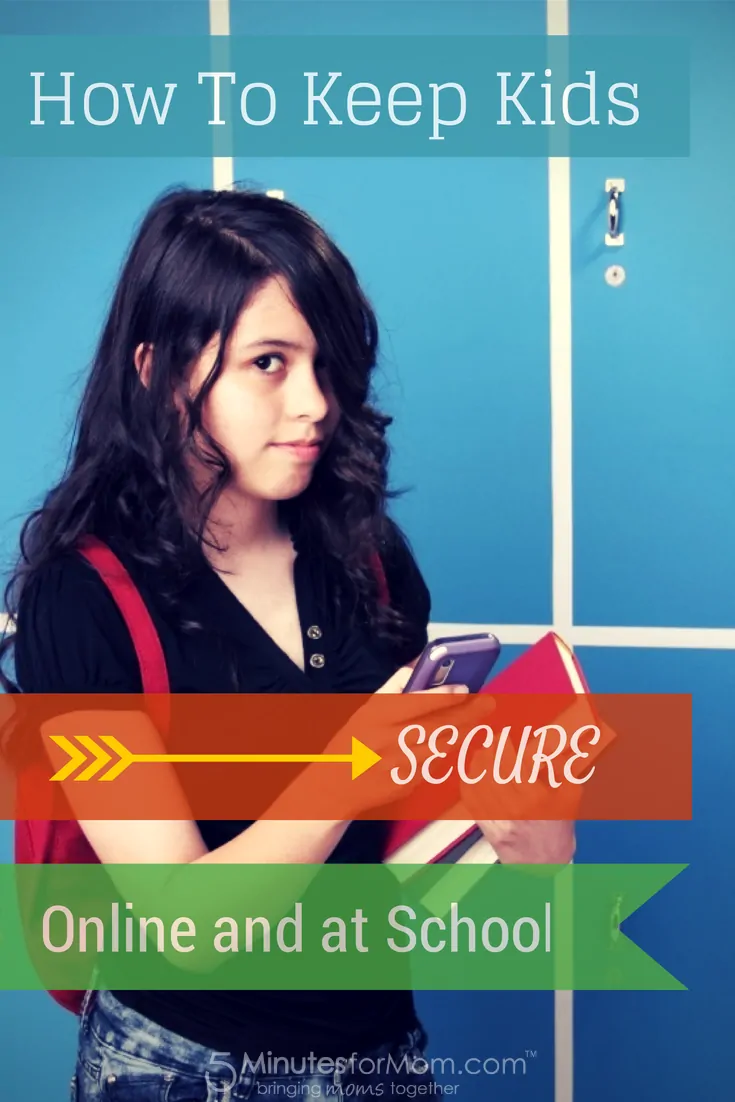 I remember when I was in high school about 25 years ago and I didn't need a password for anything. My school locker was secured with a Master Lock, but I was casual with the combination and several friends knew it. I didn't have an expensive smart phone, tablet or laptop to keep safe and I didn't think my friends were going to steal my textbooks.
But even then it was foolish to tell my friends my locker combination. I remember one day a friend and I hadn't been getting along, so to annoy me she removed my lock from my locker and put on another lock so I couldn't get in to my locker.
It was a rather harmless prank and she soon removed it. But these days the risks of teenagers' being slack on security are much higher.
Teaching Kids Security in the Digital Age
Teaching Kids About Secure Passwords
It's important to teach your kids how to make safe passwords for all their online accounts and devices and to never tell anyone except you. Stress how important it is that they never share their passwords or combinations with friends… even though they think they can trust them.
Explain to them that a strong password…
Does NOT contain your username or real name.
Is at least 8 characters long.
Contains a mixture of uppercase, lowercase, numbers and possibly special characters.
Should not include a complete word(s).
Is not similar to a previous password.
The only way to keep a password truly secure – and still not be at risk of forgetting it – is to store it online in a secure website such as Master Lock Vault.
It's also important to use different passwords for different websites and devices. The only reasonable way to keep track of all those passwords is using such a secure online site to save them all.
For tweens and younger teens, using a secure password storing website is also an excellent way for you to maintain access to their various website accounts. You and your child are the only ones who should have access to that secure account.
(Your older teenagers will likely resist you having access to all their accounts. But I recommend as soon as your kids are old enough to go online that you start this habit and try to keep access as long as possible to help protect them online.)
How to Keep Your Child's Belongings Secure at School
Since teenagers may be taking expensive devices to school and storing them in lockers, it is important to have a reliable lock that is as secure as possible.
The Master Lock dialSpeed Electronic Combination Lock will give you all peace of mind that their school lockers are secure.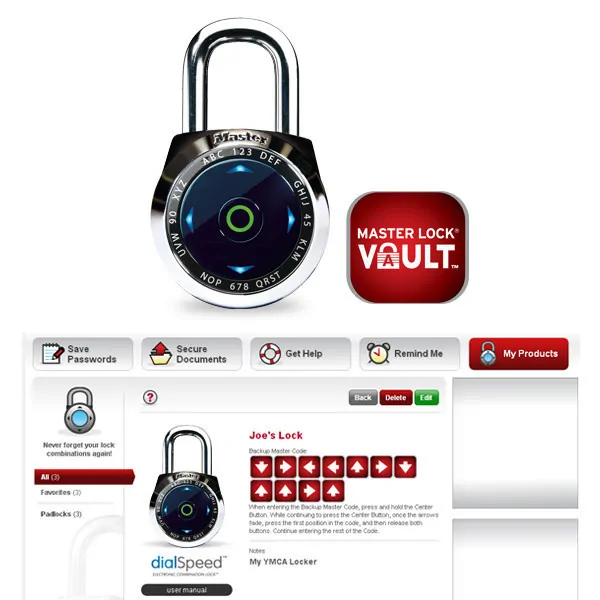 Your child can store the combination online in Master Lock Vault and never tell any of his/her friends. If a friend does find out the combination, simply change to a new combination.
I also love that the lock is so fast and easy to use. With one hand — and not even looking — you can unlock, open the lock and then lock it again.
As soon as kids are old enough to go online or have a locker at school, you need to teach them about the importance of security.
For More About Keeping Your Family Secure
Find more resources and ideas on our Safety Tips – Protecting All You Love Pinterest Board.
Written by Susan Carraretto, co-founder of 5 Minutes for Mom
Talk with me: @5minutesformom and Facebook.com/5minutesformom
Pin with me at http://pinterest.com/5minutesformom/