This post may contain affiliate links. Read my disclosure policy here.
Susan here to share a look at some adorable swimsuits for girls from Triple Flip. We are huge fans of this stylish store for tween girls. For disclosure, our girls received sample swimsuits.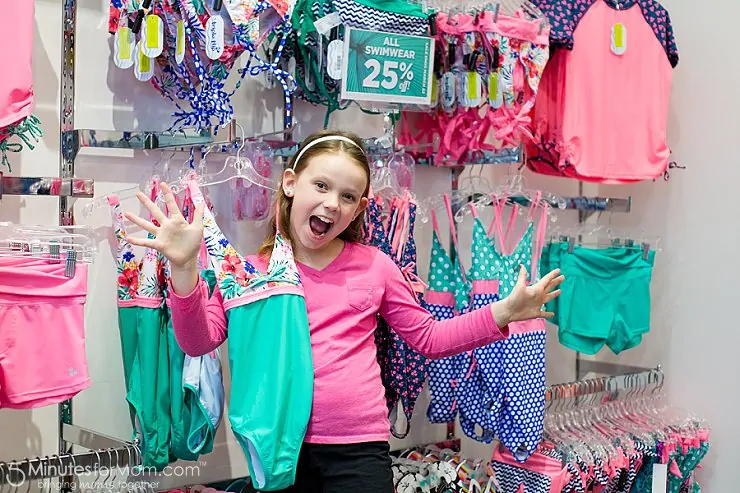 Triple Flip is a wildly successful clothing store for tween girls that Calgary mompreneur Linda Maslechko started in 2005 with the goal of creating a store where girls like her daughters, who were 9, 11, and 13 at the time, would want to shop.
To find out more about the stores background, check out Janice's review and photo shoot here.
Triple Flip Swimwear
Age appropriate, stylish, and functionally designed swim wear for kids. It can be hard to find swim wear for girls that will last an entire Spring/Summer season that is appropriately made for children. For parents planning on hitting the pool or heading to sunny skies over over Spring Break, our friends at Triple Flip have you covered. The tankinis, full suits, and 2 piece suits are back and until March 22nd are on sale (use code SWIM25)!
Triple Flip is inspired by real girls. We believe in having fun, and that feeling good, inside and out, is important. We're a Canadian clothing brand that is passionate about making a difference, and helping girls stay happy, strong and confident as they grow.
Our girls love swimming at our local public pools, so we'll be sure to get in some pool time over Spring Break. If you're lucky enough to be jetting away for a holiday of sun and surf, checkout the Triple Flip sun guard t-shirts and Mommy Footprint's DIY chemical-free sunscreen recipe that she tested all last summer.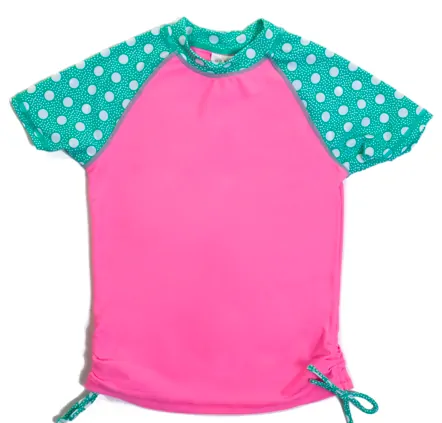 We are excited to bring you the chance to win a $100 Gift Card! The Spring line from Triple Flip is adorable; if you can get into a Triple Flip location, the house line has some very comfortable pieces for your active girl. My girls live in their Triple Flip stretch wear because the fabrics are soft and look great!
Our Shopping Trip Fun
Janice and I took our girls to Triple Flip this week to choose new swimsuits for them. We had a ton of fun — and Janice brought her camera along to capture it all.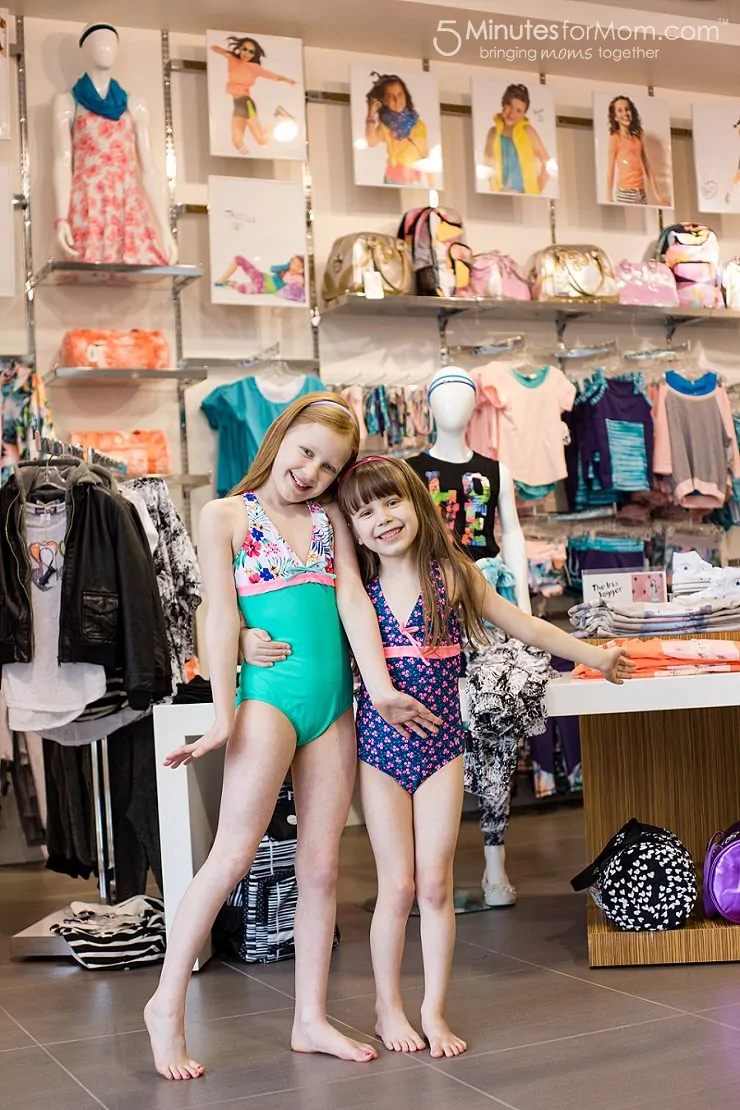 I love that our kids are so used to our crazy blogging lives, that it is totally okay to them to have an impromptu photo shoot in their favourite store.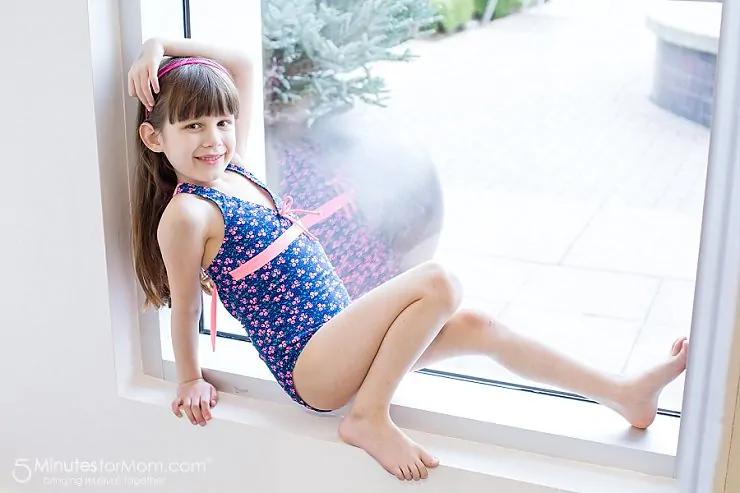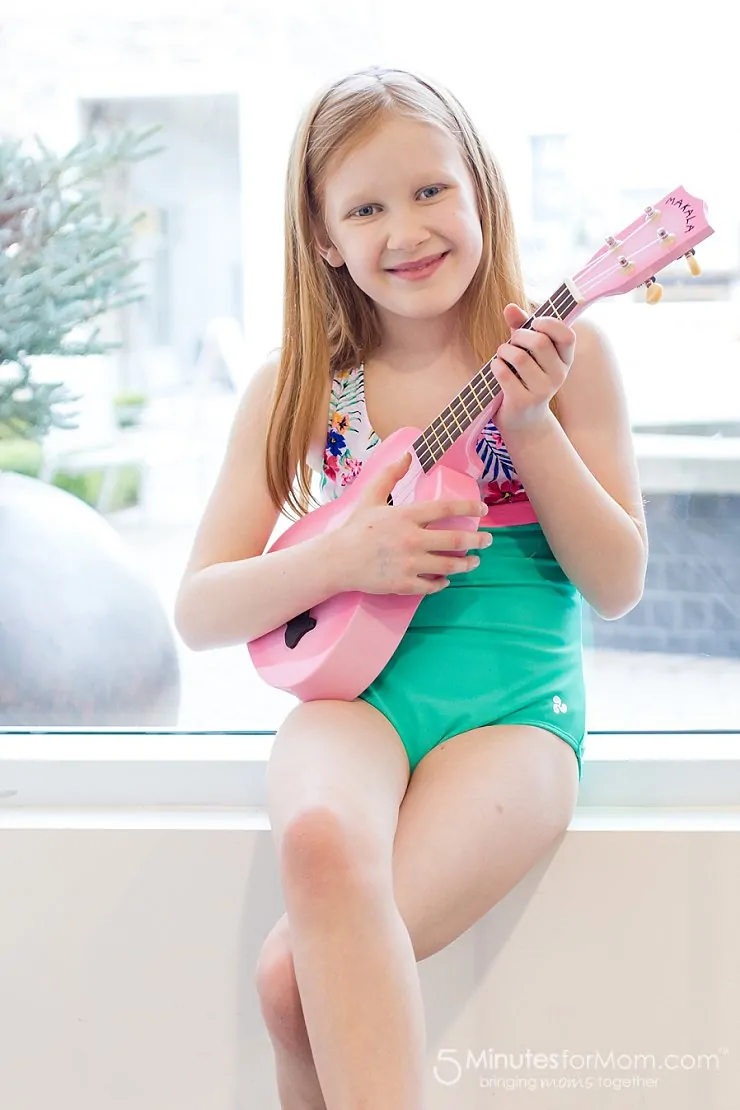 The girls were so into the photo shoot fun, they even ran outside to pose for photos in front of the water fountain.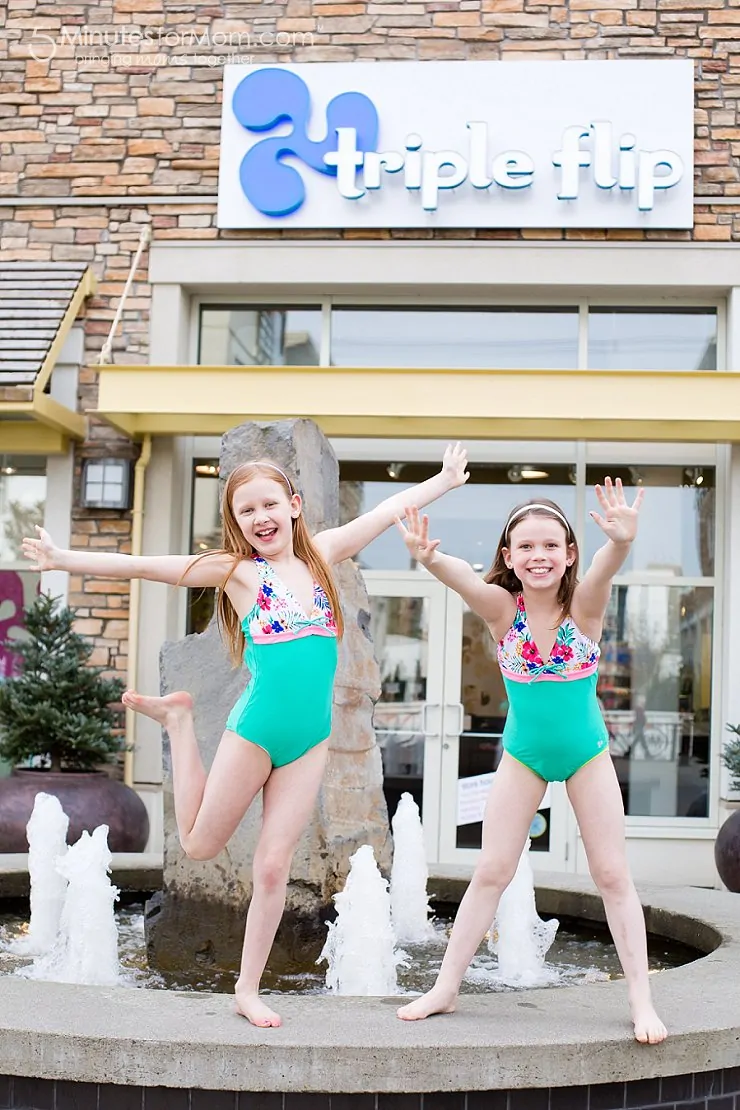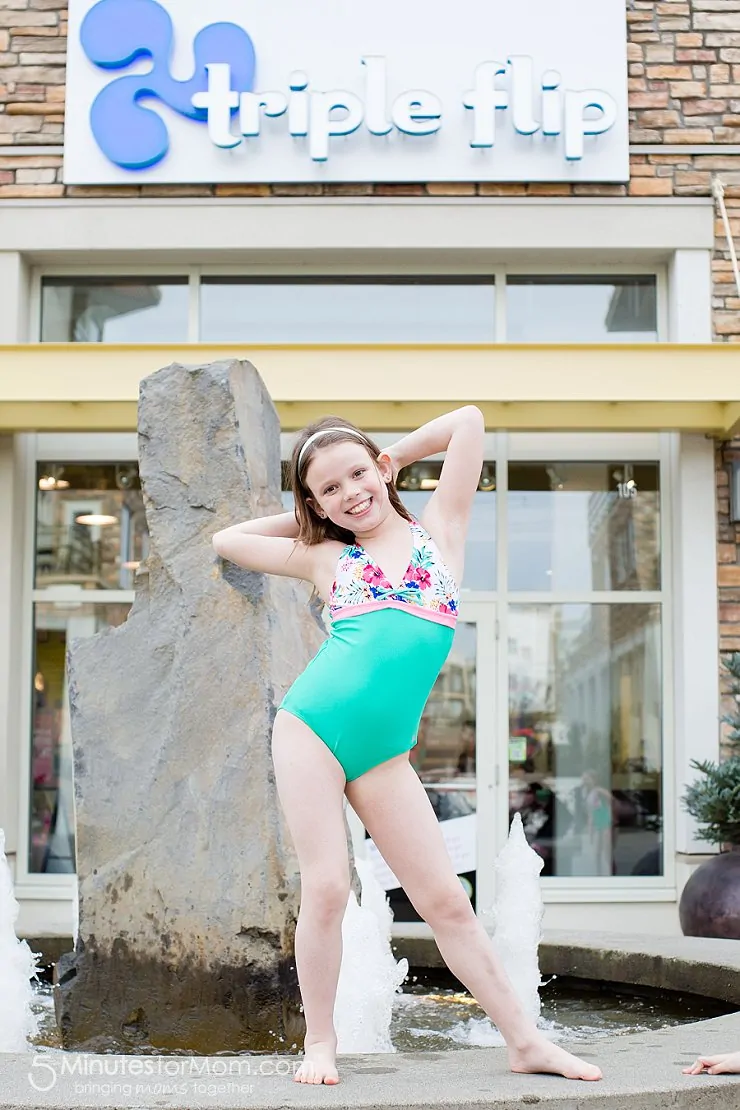 It might have been somewhat sunny, but it was definitely cold. They didn't mind though and had a blast pretending it was already summer time.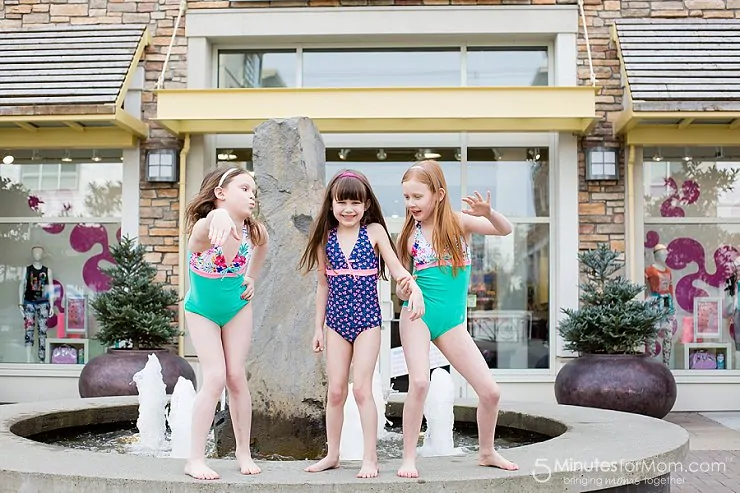 Giveaway Has Ended
We were pleased to help spread the word about a giveaway sponsored by Triple Flip and hosted by: Mommy Footprint. It has now ended and the winner was announced.
Thanks to everyone who entered and helped spread the word.
Follow Triple Flip
Shop online at TripleFlip and follow them on Twitter, Instagram and Facebook.