This post may contain affiliate links. Read my disclosure policy here.
Lisa, 5 Minutes for Mom's travel and fine living expert, is here to share a look into the holiday offerings at the Gaylord National hotel. She and her family were invited to stay in order to experience the hotel during their holiday celebration. All opinions are her own.
What are your family holiday traditions? Sure most of us decorate the tree, exchange presents, bake cookies, (gasp)… wear ugly sweaters, and eat way too much food but do you have any family holiday travel traditions? If you don't, then the Gaylord National is a great place to start.
Located just south of Washington DC, the Gaylord National hotel has a plethora of fun Christmas activities all lined up for you and the family to enjoy.
Reindeer Round-Up Scavenger Hunt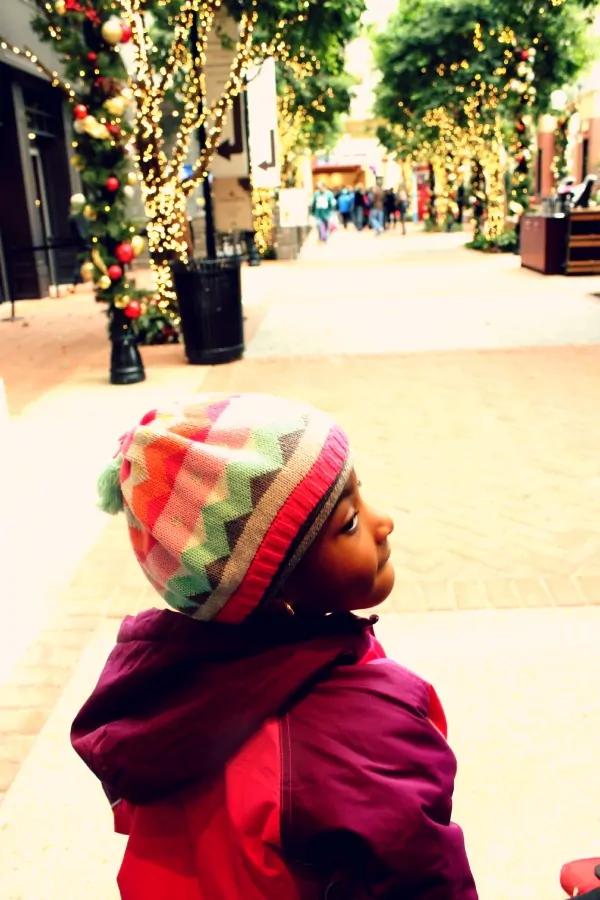 The Gaylord National has thought of everything to keep your kids entertained for your holiday stay. Check in with the front desk and find about their free scanvenger hunt in the hotel's atrium. My family somehow manages to miss exploring this scanvenger hunt every year . I'll blame it on "so much to do, so little time syndrome".
Gingy's Gingerbread Decorating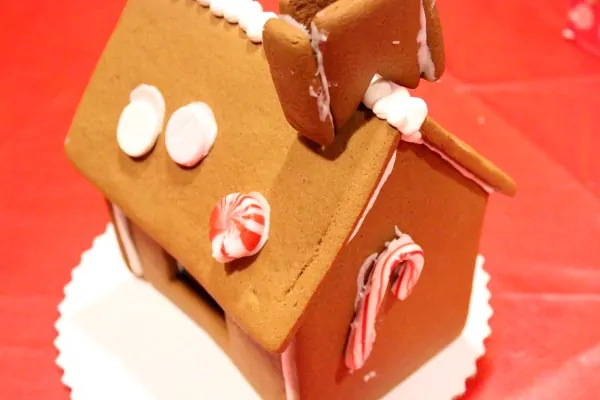 The Gaylord National has gingerbread decorating… I am so glad that we got to take part of the decorating this year. Last Christmas, my daughter had a love-hate relationship with  the gingerbread character Gingy. Nothing was wrong with Gingy, the characters are always so sweet. Some kids just go through a phase where a person dressed in a custom is not on their "favorite thing to do" list.  This year it was was all love. Buy your gingerbread decorating kit and decorate there or take it with you and get into some delicious messy fun at home.
Miniature Train Rides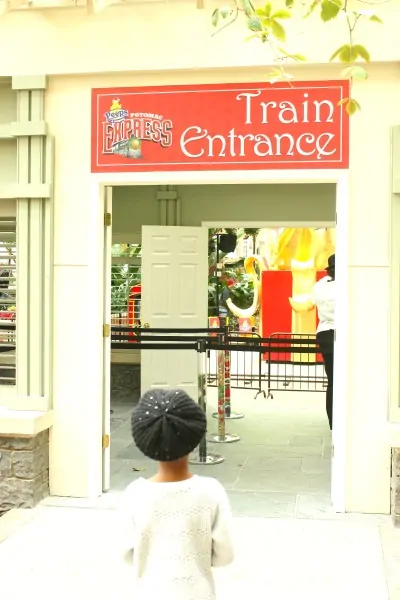 I am not sure what is about miniature train rides that little kids go crazy for, but they love it! Fortunately, the Gaylord National has a miniature train running right through the hotel as part of their Christmas holiday acitivities. On our recent visit, my daughter definitely took her fare share of spins.
Madagascar Character Breakfast at the Pienza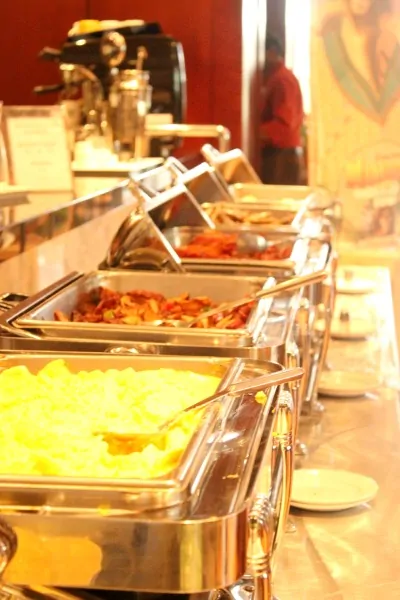 The Madagascar breakfast is fun must do when visiting the Gaylord National over the Christmas holidays. Of course you get all of your breakfast favorites like made to order omelettes, bacon, eggs, fruit and cereal. But this character breakfast even has a chocolate fountain! Made especially for dipping things like fresh strawberries and fluffy marshmallows.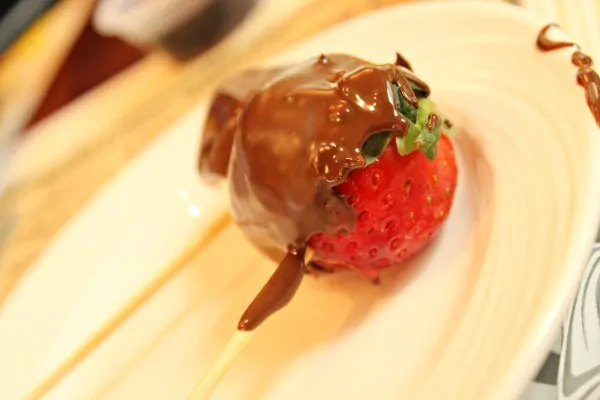 Of course and what would a Madagascar character breakfast be without some characters?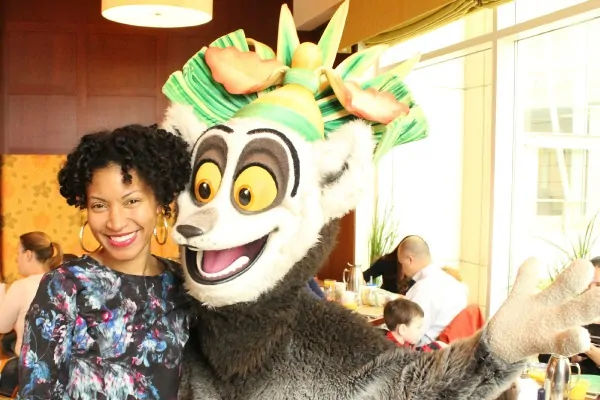 At this character breakfast, you don't have to worry because the characters are always friendly and make their way to each table, which eliminates things like long lines and frustrated children.
Gaylord ICE!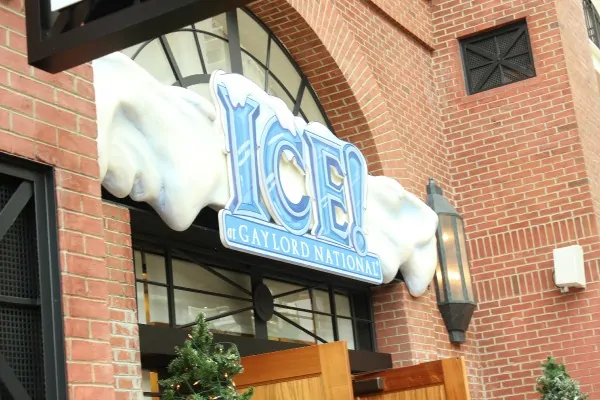 A visit to Gaylord National and Christmas on the Potomac has to include National Harbor Ice. ICE is something like experiencing a winter wonderland at 9 degrees Fahrenheit complete with winter coats and gloves.
This year the theme is Frosty the Snowman. The skilled ice sculptors did a great job of capturing the wonder of frosty and his frozen friends at the marvel of us all.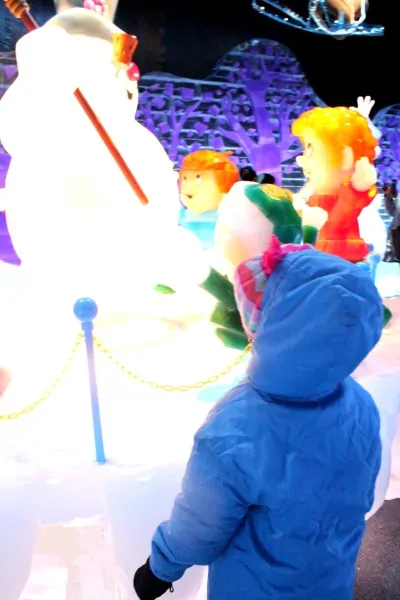 A visit to National Harbor Ice is worth sharing a cup of hot chocolate with my favorite princess. If you would like to make visiting the Gaylord National Harbor a part of your holiday family tradition, you should hurry because this Christmas fun will only be available until January 4th.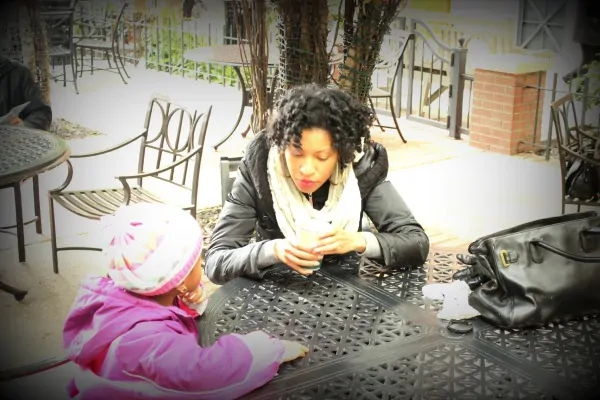 Do you have any  holiday family travel traditions? It could be something near (local) or a bit further from home. Tell me about it.

Disclosure: Lisa and her family were invited to stay for free in order to experience the hotel and write this post.
Read more of Lisa's posts here on 5 Minutes for Mom.