This post may contain affiliate links. Read my disclosure policy here.
Jenny, 5 Minutes for Mom contributor, is here to share with you a fun educational app for babies, toddlers and preschoolers. This post is sponsored, but all opinions remain those of the writer.
The world of apps for kids is growing every day. So, how do we know which apps are the best ones to use for our kids?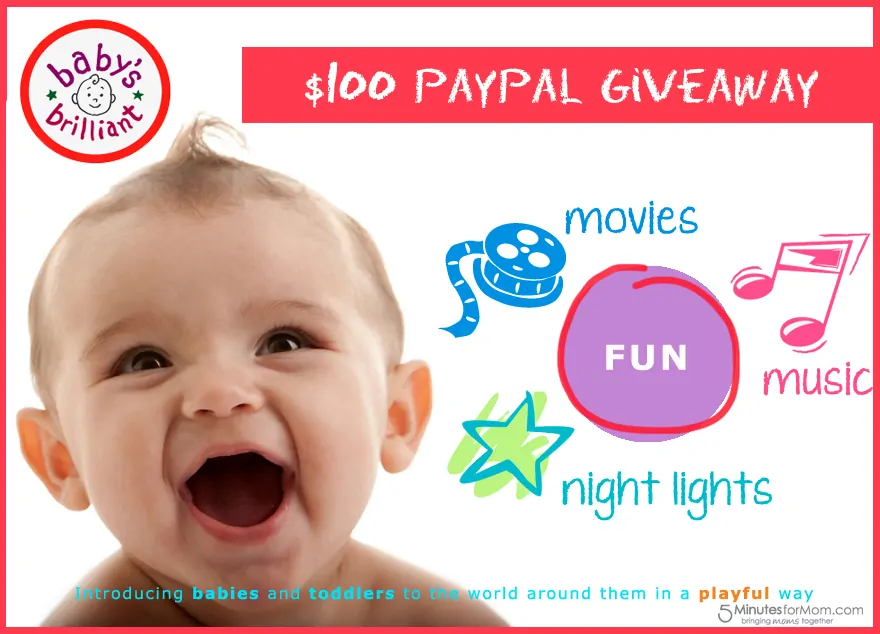 When life is just too hectic it can be a lifesaver to have a reliable app to turn to in entertaining our kids while we accomplish neglected tasks. Apps that include learning and fun are always my favorite. I can rest assured that not only is my child being entertained, but that the time they spend using an app is time well spent.
The Baby's Brilliant App includes music, movies, and night lights to take your child from play time to night time. The use of images from around the world and music from famous composers ensures a rich experience for your child while using the app.
UPDATE: The Baby's Brilliant app is now called The Brilliant Kid
Take a Look
See the Baby's Brilliant app in action as Susan demonstrates how easy it is to use the video below…
With the Baby's Brilliant app you can:
Create a playlist
Loop music
Combine music and images
Choose from inspirational, classical, or popular music
Arrange the order of play
View images from around the world
Play movies and songs in different languages
With an age range of 6 months to 4 years, this app is perfect for infants and toddlers alike! In addition to entertaining your children at home, this app can be used while you are out and about.
The app is available for download on iTunes for iPhones and iPads.
Disclosure: This post is sponsored, thank you for reading and sharing.
Written by 5 Minutes for Mom contributor, Jenny Nanninga.