This post may contain affiliate links. Read my disclosure policy here.
Family is where it all begins and it's important to know that the ones you love are safe in any situation.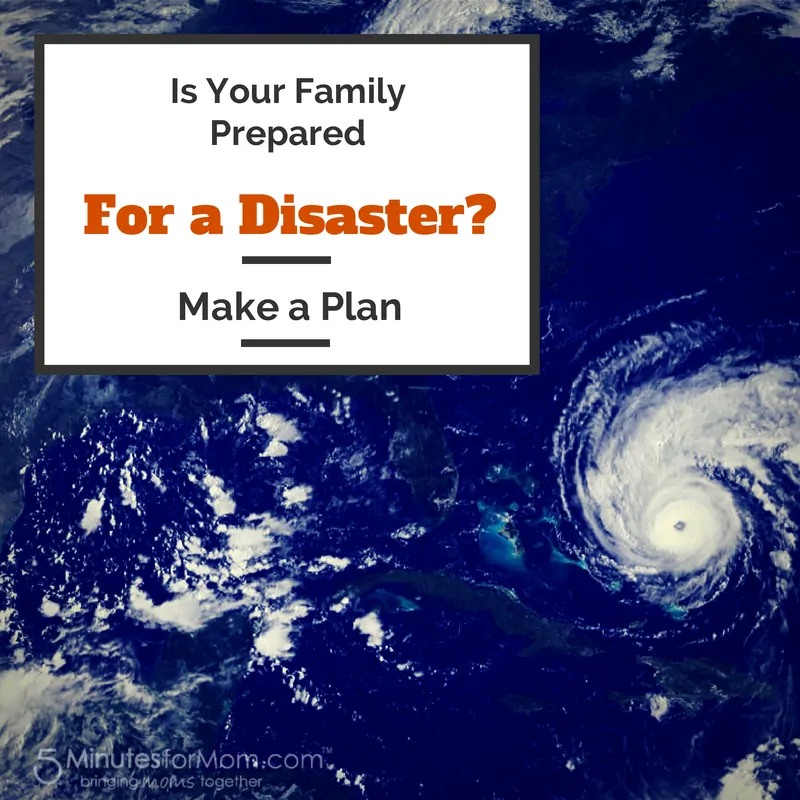 Disasters come in many forms, man made or naturally occurring, and often strike when you least expect it. Though it's not something we all think about everyday, it's better to take the time before a disaster hits to consider what you would do in that situation. A little preparation now could make all the difference later. September is National Preparedness Month, so here are some suggestions for ways you can prepare your family should they ever be affected by a disaster.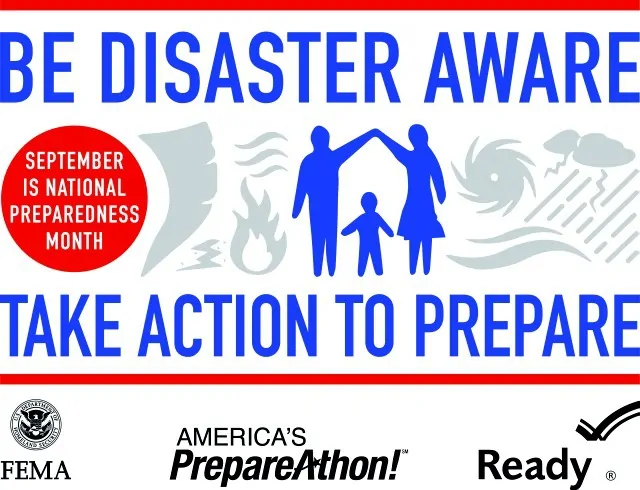 Call a family meeting. Run through different scenarios and make a plan. Ask questions about how you will communicate with each other and where you will meet if you are separated. Have a point person to contact from out of town. This makes communication more efficient than if everyone in the family is trying to contact everyone else. It also might be easier to reach someone who is removed from the situation. If possible, try to text rather than call. This leaves the lines open for emergency workers.
Ask what you would do in case of a fire. Make sure every room has two exits. Choose a place to meet that is near your house and also a place outside of your neighborhood depending on where the disaster would occur. Practice these scenarios two times a year. The better you know your plan, the easier it will come back to you when called for. It's better to form a habit before you need it than wonder what to do in the confusion of an unexpected situation.
Have your contact information in something that you normally keep on your person like a cell phone, wallet, backpack or school notebook.
When it comes to your family's safety it's better to think ahead than be caught unaware. You can never be too prepared.
For more information on how to prepare for disasters go to ready.gov
Written by Elizabeth Norton
Admin of NJ Digital Moms
Social Good Community Leader who is activating change.
Seen on * Racheal Ray show * Today Show * Nightline * Good Morning America * MomTV *
Find More
See our recent post How To Prepare for Severe Winter Weather which includes detailed checklists for Emergency Kits for your house and vehicles.
Find more ideas for how to keep your family safe on our Safety Tips Pinterest Board.