This post may contain affiliate links. Read my disclosure policy here.
Susan here to remind and encourage you with some tips for drinking more water. I'm not a medical expert and this is not to be taken as medical advice.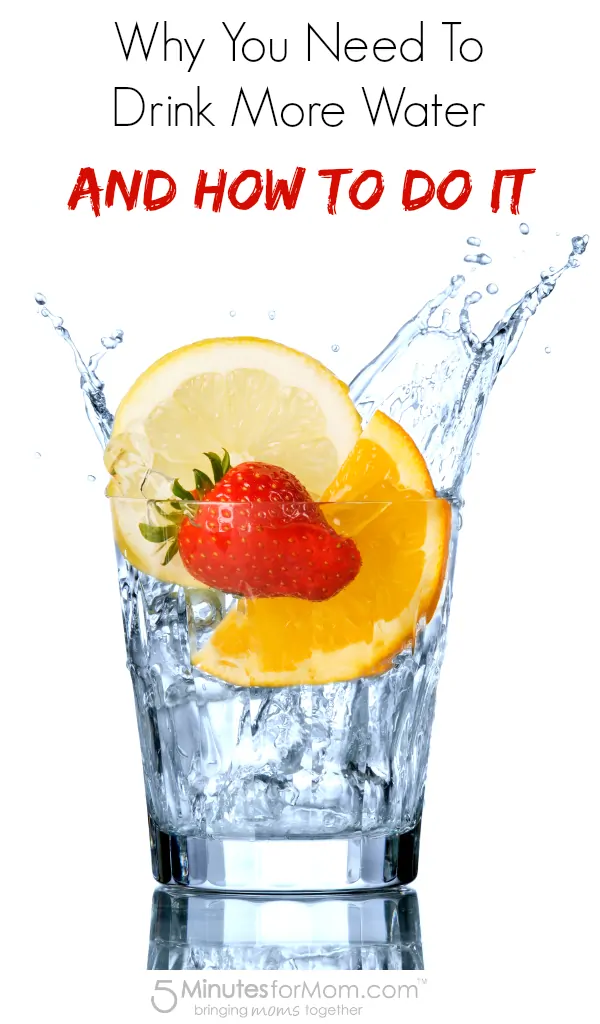 We've all heard how important drinking water is to our health. It's clearly one of the easiest and most powerful ways to improve your health and maintain your weight, yet I often hear from friends that they struggle to drink enough water.
In fact, even my mother, who has taken vitamins her whole life and eats a strict paleo diet, continually goes without drinking enough water in the day.
Why Don't People Drink Enough Water?
These are the reasons I hear from friends about why they don't drink enough water…
Life is busy and my day moves fast. I don't have time.

I don't feel thirsty.

It doesn't taste like anything.

I'd rather drink soda or coffee.
I think it's hard for people to really believe how important water is to their health and weight. So I collected some information to help convince you…
Why You Need To Drink More Water
Here are some of the health and weight loss benefits of drinking water…
Another important benefit for parents is that when your kids see you drinking water regularly, it helps teach them the importance of drinking water.
How To Do It
Here are some tips to help you drink more water…
Take a bottle of water with you wherever you go.

Keep a jug of cold, filtered water in your fridge at all times.

Before your morning coffee, drink a full glass of water.

Before a meal, drink a glass of water and it will help you not over-eat.

Add lemon, lime or other fruit such as strawberries or oranges to your water.

Drink herbal tea.

Replace soda with sparkling water.
Now, I'm off to refill my water glass. Want me to get you one too?
Want More?
For more health and wellness tips, follow our Health Pinterest Board.
Written by Susan Carraretto, co-founder of 5 Minutes for Mom
Talk with me: @5minutesformom and Facebook.com/5minutesformom
Pin with me at http://pinterest.com/5minutesformom/