This post may contain affiliate links. Read my disclosure policy here.
Susan here… letting you know about a chance to win a trip to Hawaii and many other fabulous prizes. I'll also be sharing a couple of confessions! Yes, I'm revealing two confessions as part of the #DareToBare contest. Just so you know, I am a paid ambassador for Bare Snacks™, I am not eligible for the prizes and this post is compensated.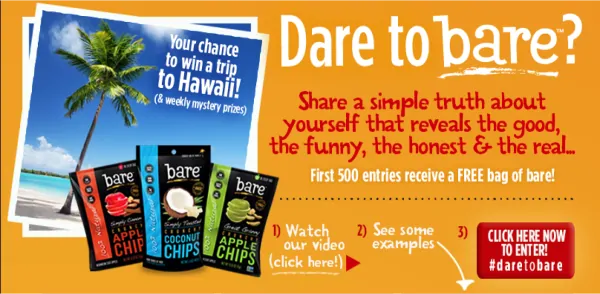 Do You Dare to Bare?
Share your truth… the good, funny, honest and real for a chance to win a trip to Hawaii and many other great prizes from Bare Snacks™ – the creators of a line of delicious Snacks Gone Simple.
Bare Snacks™ are all about stripping down to the basic goodness of nature's best foods. So this fun contest echoes their mission of getting down to the bare truth – YOUR truth!
Watch this fun video to find out more…
It's easy to enter — Just share a photo or video that reveals one of your "confessions". Remember sharing your "bare moment" may win you a trip to Hawaii.
You can get an idea from my two video entries below…
My First #DareToBare Confession – Saturday Mornings
Click Here to Watch on the DareToBare Facebook app.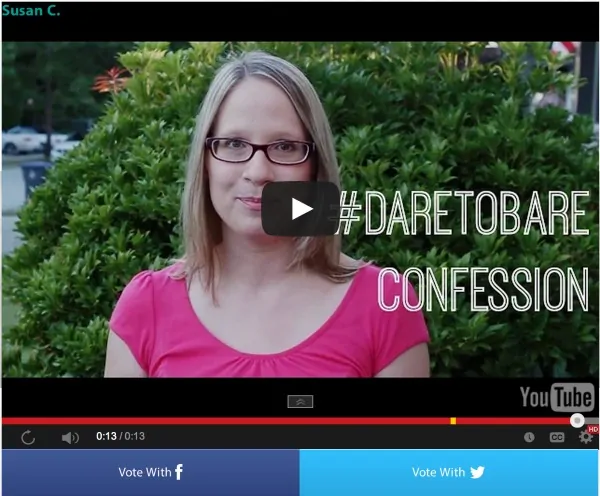 (I'm not actually eligible for prizes. My submissions are for fun and to be an example.)
My Second #DareToBare Confession – Snacking Sin
Click Here to Watch on the DareToBare Facebook app.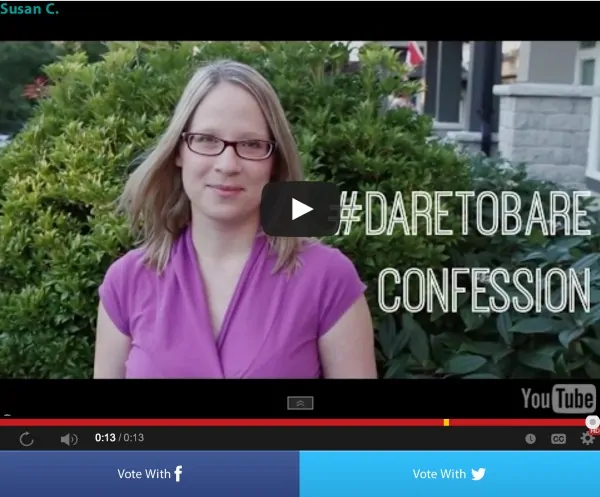 Click Here to enter the #daretobare contest on Facebook.
Bare Snacks™ philosophy

Motivated by a founding philosophy of creating delicious snacks with seven ingredients or less (that you can actually pronounce) and nothing artificial ever, Bare Snacks™ is on a mission to create a snacking revolution.
They strip away the artificial and create delicious, undressed snacks gone simple.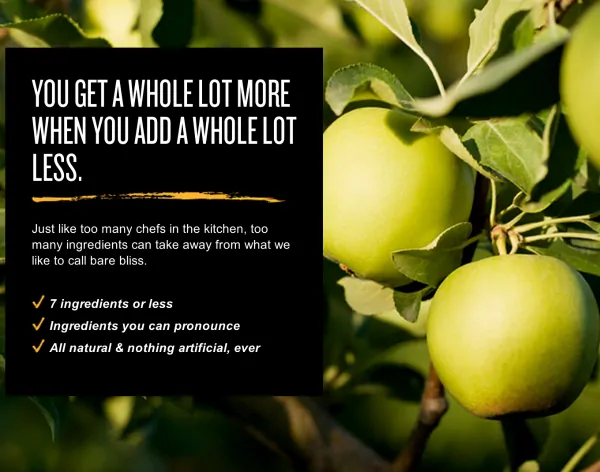 Their promise is 7 or fewer ingredients that are gluten free, non-GMO, and all natural. With no extra stuff. Ever.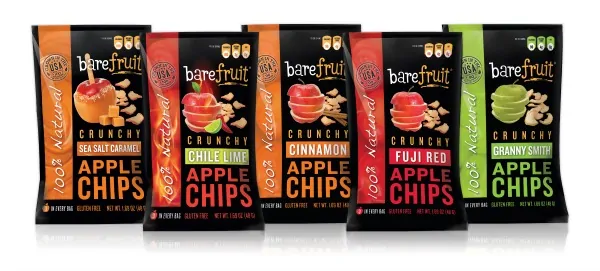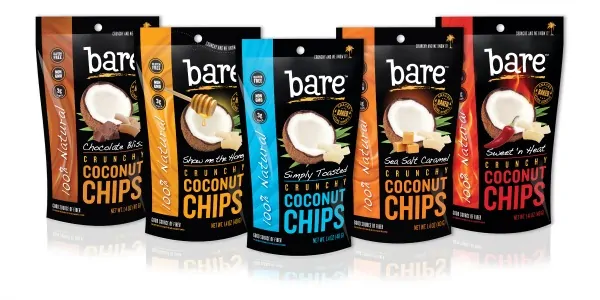 Enter Now
You can enter using the Facebook app or directly on the mobile-friendly website: www.baresnacks.com/dare-to-bare. (US Residents Only.)
You might win a TRIP to HAWAII! Also the first 500 approved submissions will win a FREE bag of bare.
Find out more at baresnacks.com and enter the #DareToBare contest on Facebook.
Disclosure: This post is part of a sponsored campaign.
Written by Susan Carraretto, co-founder of 5 Minutes for Mom
Talk with me: @5minutesformom and Facebook.com/5minutesformom
Pin with me at http://pinterest.com/5minutesformom/