This post may contain affiliate links. Read my disclosure policy here.
In addition to our Sparkle Screen #SparkleFunInTheSun Twitter Party talking about fun in the sun with our kids, we're thrilled to offer this additional @SparkleScreen giveaway. Note that this campaign is sponsored.
UPDATE: This Friday, Aug 1st through Sunday, Aug 3rd use the coupon sparklefuninthesun for $3 off! Free Shipping!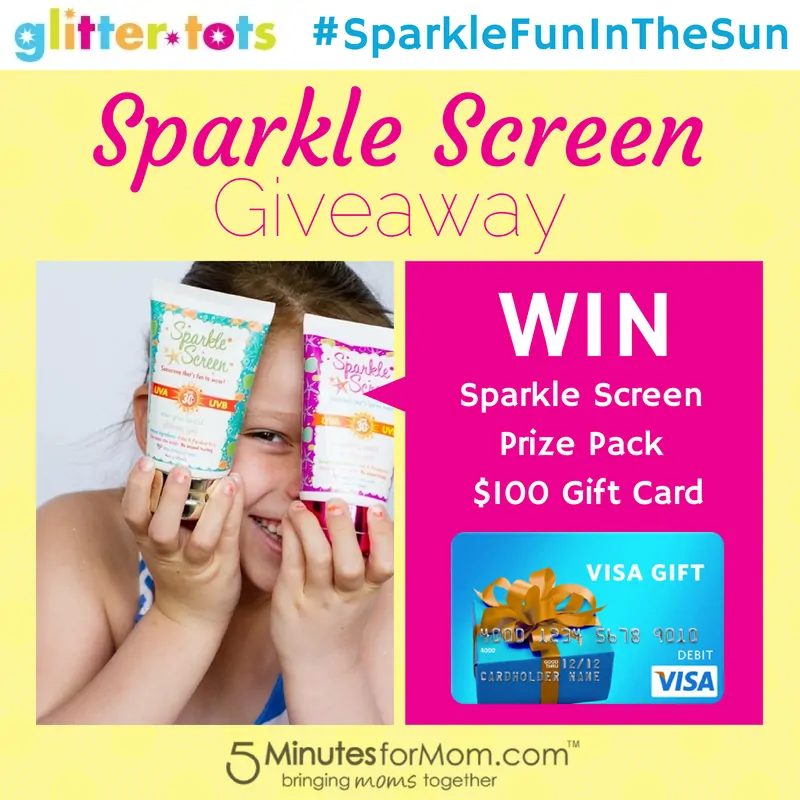 Kids love summer and sun, but they don't generally love sunscreen.
The two clever Fort Lauderdale moms behind GlitterTots came up with with a brilliant idea to make SAFE sunscreen for kids that is FUN to wear.
Your girls will love this sunscreen. (Perhaps some little boys will too… but I'd say this product is geared more towards girls.)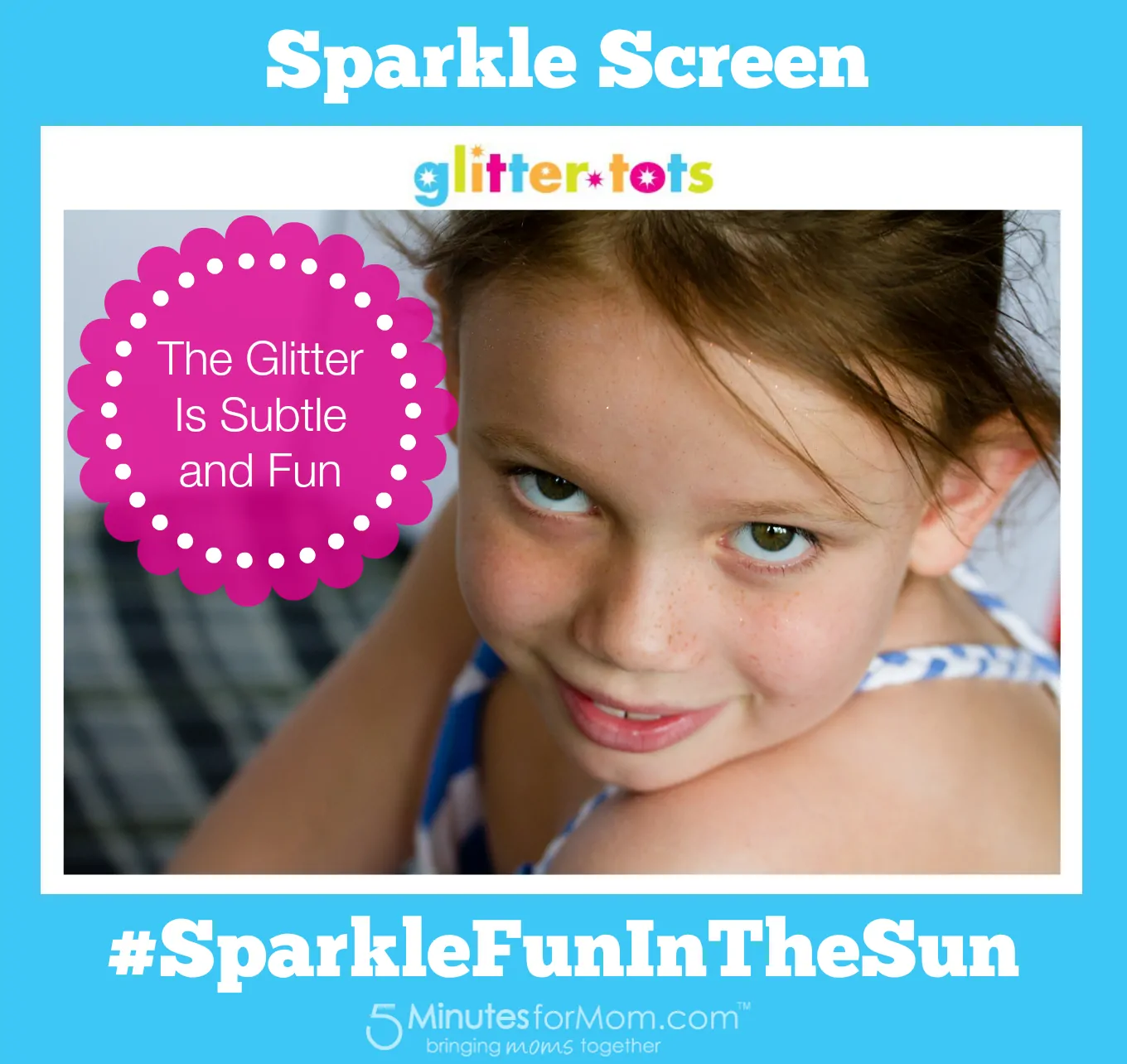 You'll love Sparkle Screen because…
It's easy to apply and you won't miss any spots because you can see the glitter.
You don't event have to say the word "sunscreen" to your little ones — Just say, "Let Mommy put your glitter on."
The glitter is very unique because it's a non-metallic BPA free plastic glitter that is very safe and non irritating.
It's sold in many dermatologist offices because its all natural including the preservatives.
Parent Tips for Sun Safety
Protecting our kids from sun damage is so important… but it's not always easy.
Kids often complain about wearing sunscreen and don't always understand the importance. The glitter in Sparkle Screen makes it fun and the natural ingredients make it safe for their skin and protect them from the sun.
Here are a couple tips to get kids wearing sunscreen…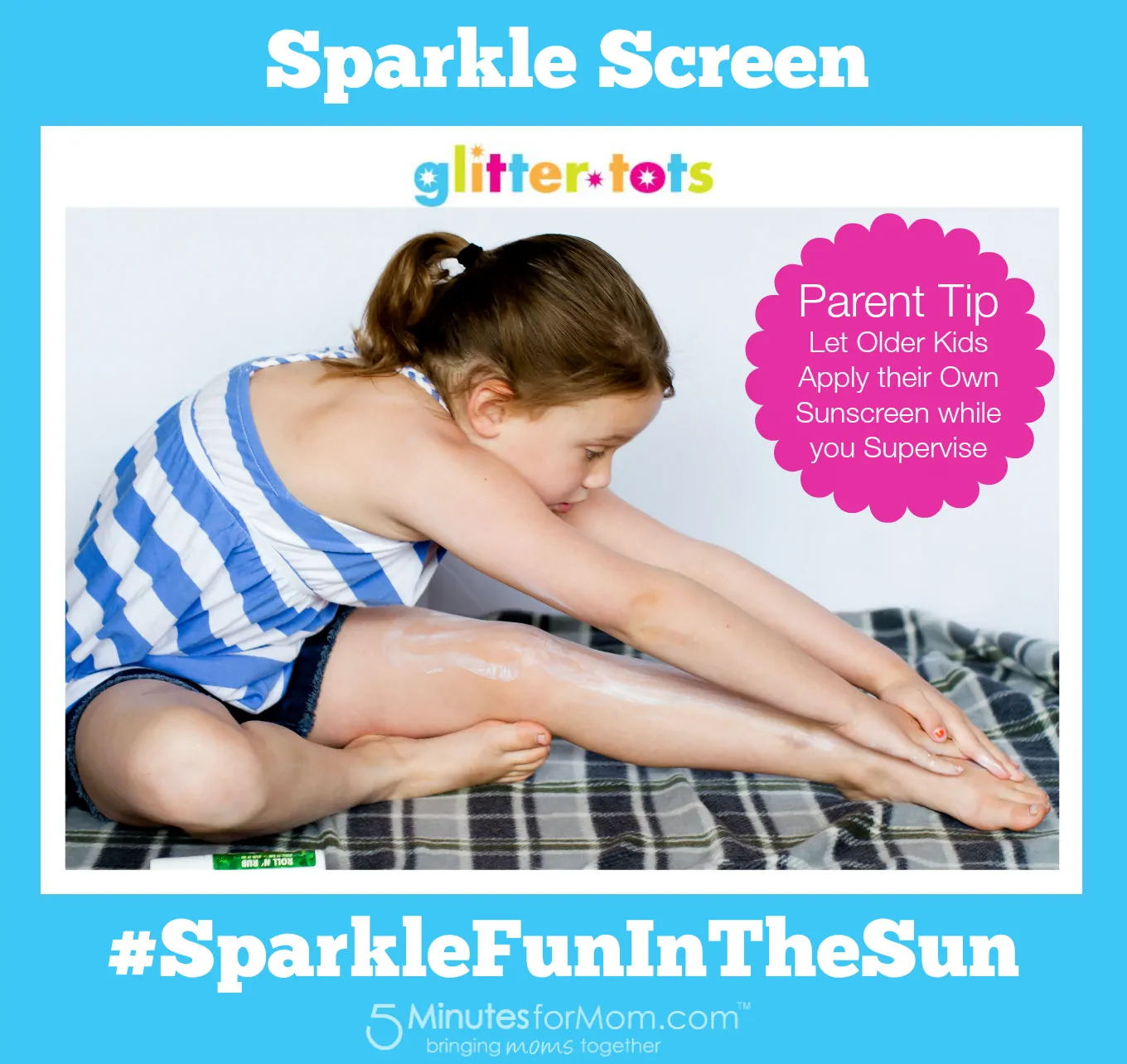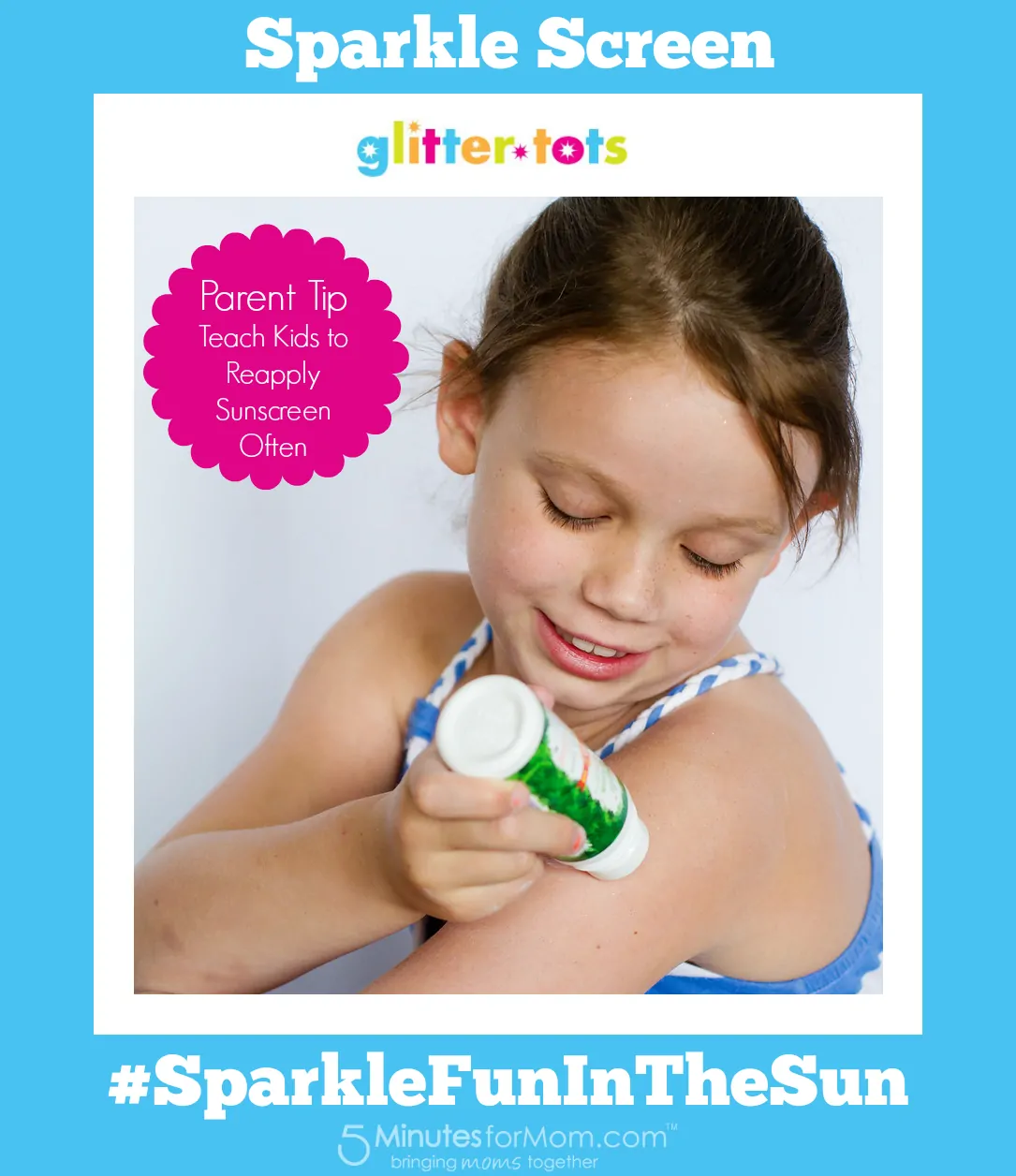 Enter To Win – Giveaway Prize
Win $100 Visa Gift Card and a Sparkle Screen Prize Pack containing…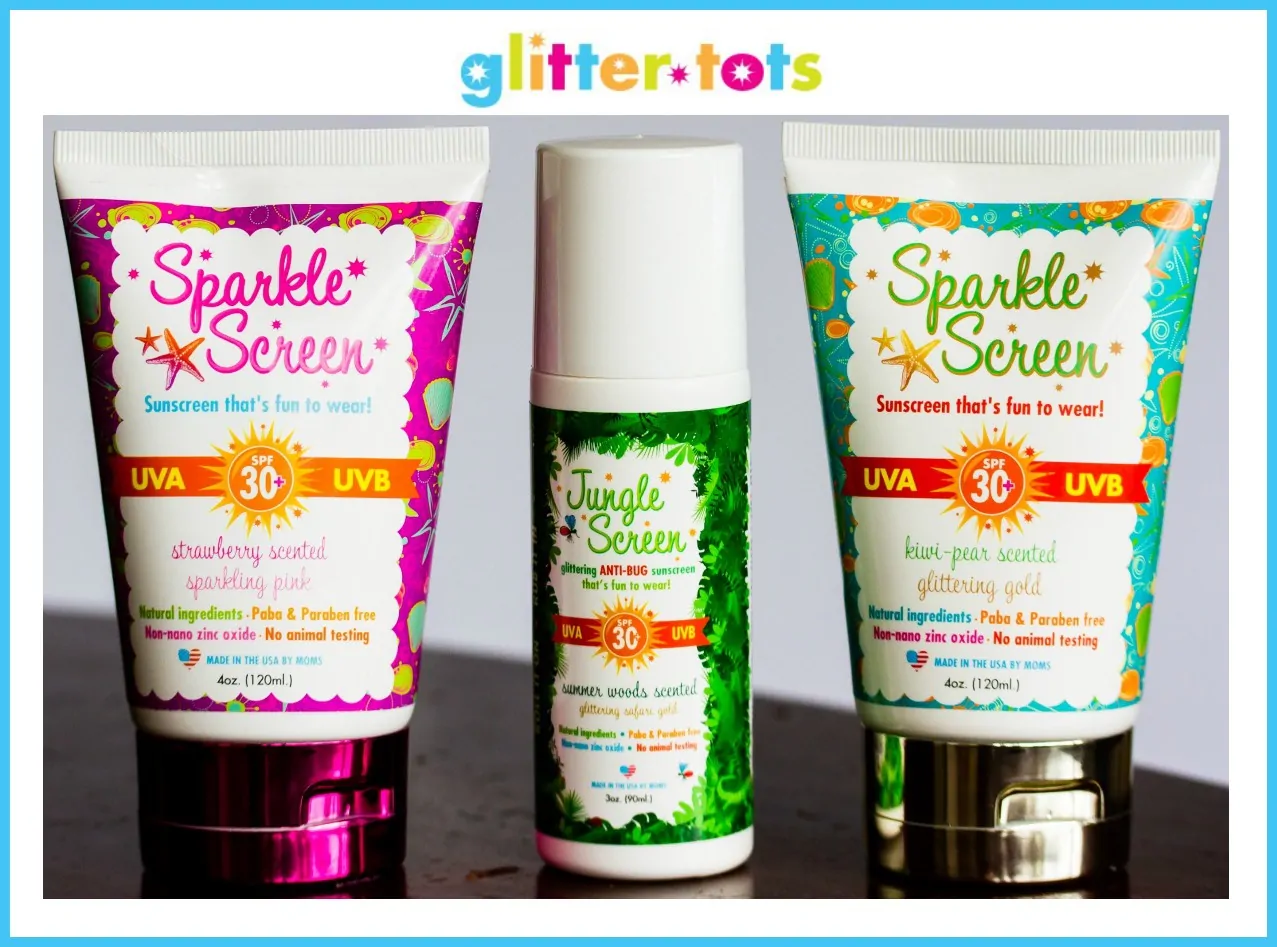 Enter below to win this Sparkle Screen Prize Pack and a $100 Visa Gift Card.
First, leave us a comment telling us where you live and how many months of sunshine you have during the year AND/OR what your favorite Sparkle Screen feature is. Then use the Giveaway Tools widget below to enter.