This post may contain affiliate links. Read my disclosure policy here.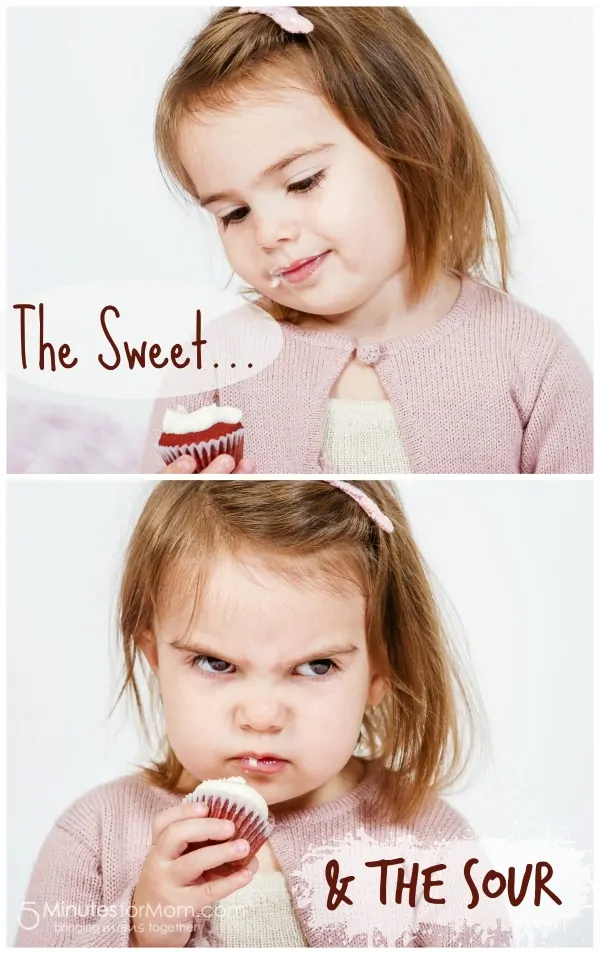 When I snapped the "angry cupcake girl" photo during a photo shoot last fall, I couldn't stop laughing. I quickly showed her mom the back of my camera and she squealed with laughter too. "That is perfect!" she exclaimed.
Every parent knows that inside their sweet angel is a sour puss!
This week, when I published, "Tomorrow, I Will Try Not to Scream," I thought of these photos. Parenting can be so challenging. And as our kids get older, their problems get bigger, with more serious consequences.
I am so grateful for the sweet moments though, that are threaded through it all.
On those tough days, when a cupcake can't rescue any of us, hopefully I can remember the picture of "angry cupcake girl" and smile a little.
And yes – I might have a glass of wine AND a cupcake too.
Written and photographed by Janice Croze, co-founder of 5 Minutes for Mom and owner of Janice Croze Photography