This post may contain affiliate links. Read my disclosure policy here.
Jenny Nanninga, 5 Minutes for Mom contributor, is here to share her insights into Crayola Color, Draw and Sing App. While we were compensated to write this post, our writers views and opinions remain her own. 
Two of my daughter's favorite activities are coloring and singing.  At two-years-old she already draws stick figures and has over fifteen songs memorized.
I try to remember to bring notebooks and crayons with us when we are out and about, but with two children under the age of two, I often forget.  I also have a limit to how many times I can sing "You are my Sunshine" on repeat.
Imagine my joy upon discovering an app that combines my daughters love of drawing and her desire to sing!
I am a big fan of any app that inspires creativity rather than merely distracting children.  Creativity is at the core of the new Crayola Color, Draw, and Sing App. This unique learning experience is designed for kids 2-6 years-old and combines coloring, drawing, and music.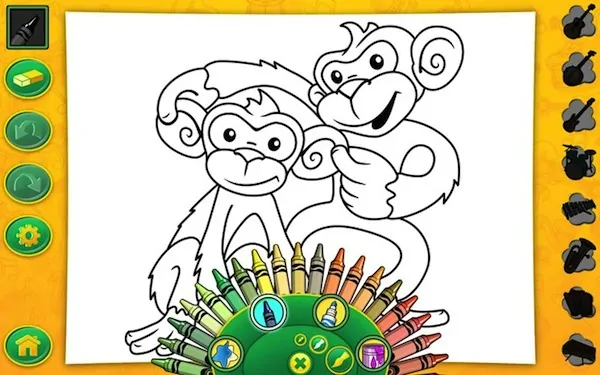 This is how the App works: Each coloring or drawing action unlocks a new musical instrument, creating a fun song.  Each song has eighteen musical instruments!
I love that this app is designed to keep kids engaged and can even be used to teach about different musical instruments.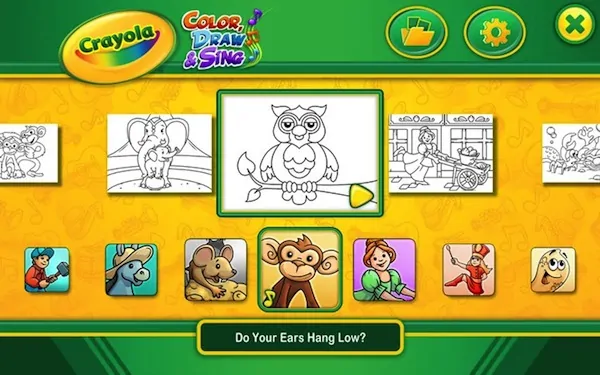 This app includes:
Numerous coloring pages that are paired with over ten different songs.
Familiar and classic sing-along songs.
18 different instrument tracks per song.
Art tools such as crayons, markers, paint, and animated stickers.
More than fifty official Crayola colors.
I love that there are pre-created coloring pages, but also the option for children to make their own unique drawings.  This digital app is perfect for creative kids living in a technology driven world.
This fun and educational app is available for iPhones and will soon be available on Androids as well.  Download the app on your iPhone, iPad, iPod, or iTunes for just $4.99
Check the app out on iTunes or Legacy Games.
Disclosure: This is a sponsored post.
Written by 5 Minutes for Mom contributor, Jenny Nanninga. Jenny blogs at livingthesweetstuff.wordpress.com about her home, family (husband and sweet baby girl), being a mom, crafting, cooking, her faith in God, and more.