This post may contain affiliate links. Read my disclosure policy here.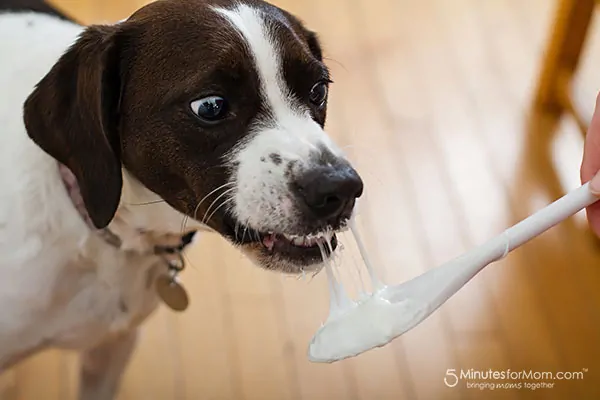 Our dog AJ discovers what happens when you melt marshmallows…
We love making Rice Krispies Treats — and our dog AJ loves to steal some when he can. But when my son let him have a go at the melted marshmallows, AJ discovered it is a sticky situation.
What is Your Weekly Photo?
Mom Bloggers (and Dad Bloggers too!) post a photo on your site, link up and find others… Wordless Wednesday is tons of fun.
Leave the URL to your photo (clearly ours are never truly "wordless") and then visit others!
Link Up:
Thanks to Uisce for creating Wordless Wednesday.
Written and photographed by Janice, co-founder of 5 Minutes for Mom and owner of Janice Croze Photography.