This post may contain affiliate links. Read my disclosure policy here.
Cyberbullying must stop.
We need to stand up and take action against this unfair imbalance of power that destroys lives. A new movie called Submit The Documentary explores the dangerous and growing trend of brutal cyberbullying and calls us to action.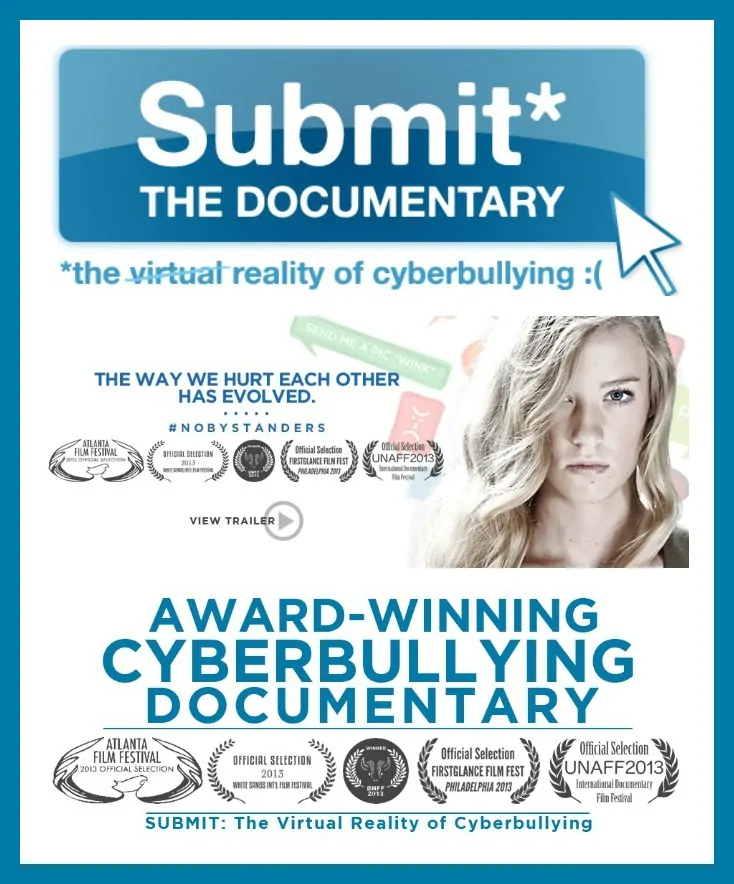 The documentary brings students, teachers, administrators, lawyers and politicians together to discuss the problem and possible solutions.
The Exponential Power of Cyberbullying
Unlike traditional bullies, cyberbullies have many more ways to attack victims.
Online a cyberbully can…
Publish degrading messages,
Spread digitally altered photos,
Impersonate the victim,
Assume the victim's social identity, and
Affect their relationships with others.
A cyberbully is at a distance to their victim and the false security of anonymity increases the number and severity of attacks.
The number of bystanders witnessing and potentially joining in a cyber attack can explode exponentially. It is more important now than ever that we reach out to educate and empower bystanders to become upstanders and stop an attack when they see it.
Join The Movement
This is an enormous issue, but we cannot give up hope. In the film, Georgia Congressman, John Lewis, speaks out…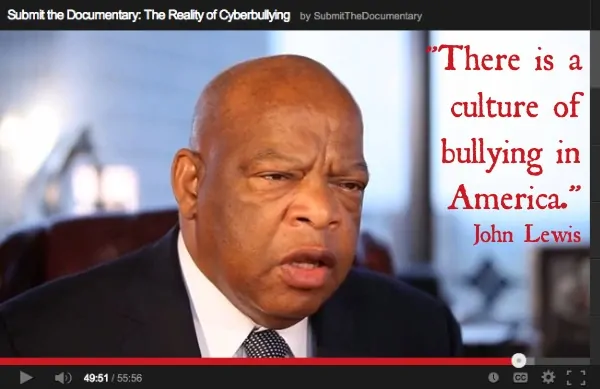 "There is a culture of bullying in America…

I don't understand why we have to be so disrespectful of our fellow human beings.

We can change, but it must be a sense of movement… of community. Whether it's in our schools, our religious institutions or our larger communities. We can stop it and we must stop it."

John Lewis
Georgia Congressman
Take Action
Watch the movie. Talk about it with your kids. Share it with your friends.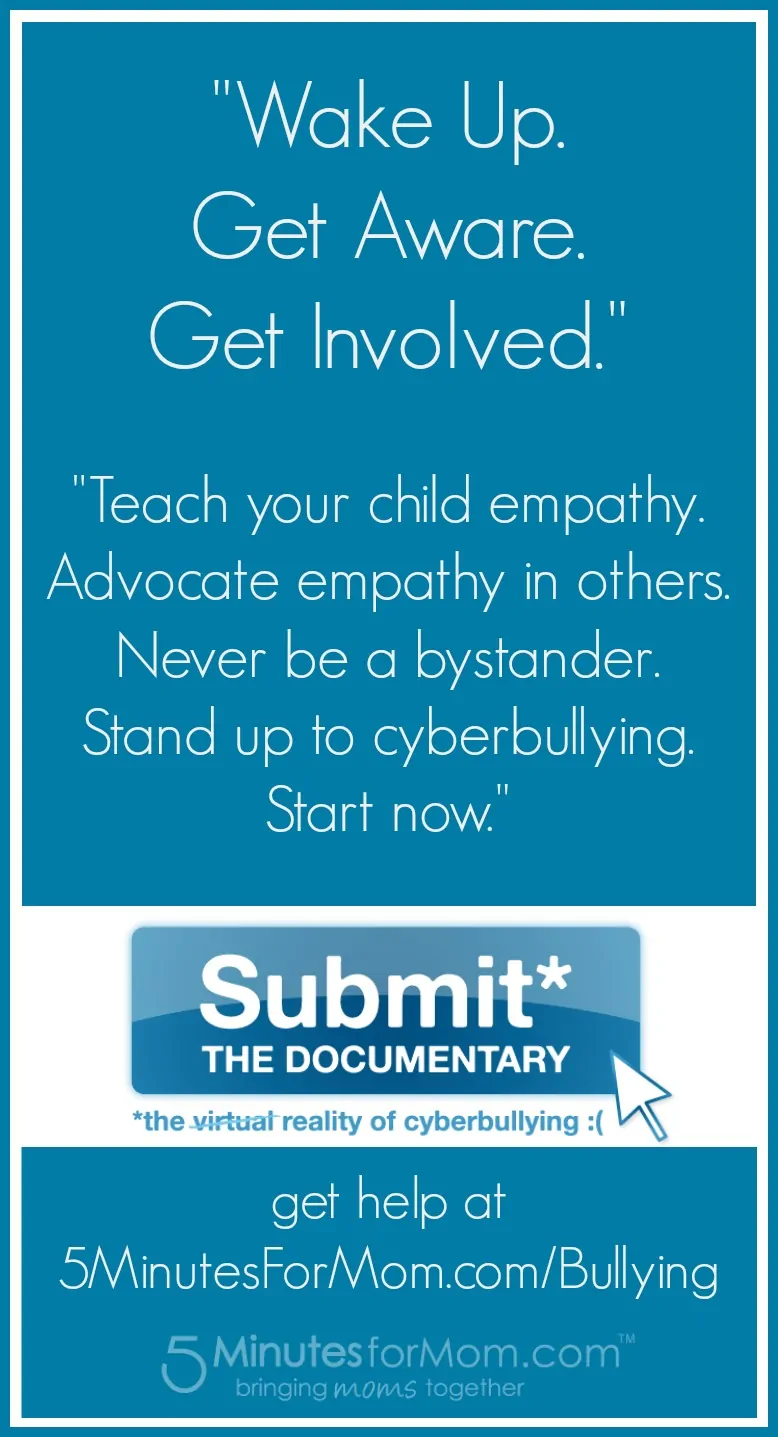 Follow
Submit the Documentary
on Twitter
@SubmitTheDoc
and on Facebook as
SubmitTheDoc
Find more help on our Bullying Resource Page and our Stop Bullying Pinterest Board.
Stand up and spread the word… Let there be #NoBystanders.

Disclosure: We were compensated for our time in reviewing the movie and preparing this post.

Written by Susan of 5 Minutes for Mom
Join me at: @5minutesformom and Facebook.com/5minutesformom
Pin with me at http://pinterest.com/5minutesformom/