This post may contain affiliate links. Read my disclosure policy here.
Jennifer here to share with you about some amazing items that will make the back to school transition so much easier. We were provided with an item to give away however, all opinions remain our own.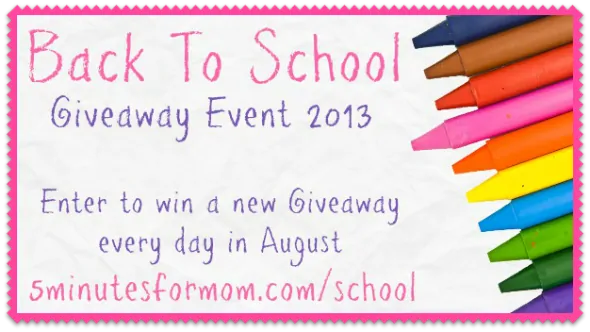 Can you believe that in about 9 days August will be gone and September will be here? I just cannot believe how time has flown by.
The kids in my area have now been in school for about 3 weeks. Families are getting into routines, schedules are getting fuller, and honestly — that is just life.
We are gearing up to start homeschooling next week. I know that when we start, it's going to get hectic around here. Because of that, I am on the lookout for anything that can help me whip up quick and delicious meals for my family. I refuse to be another drive thru mom.
Here are 5 gadgets that will help you whip up quick meals this Back to School season.
IMUSA Stainless Steel Mini Casserole Egg Pan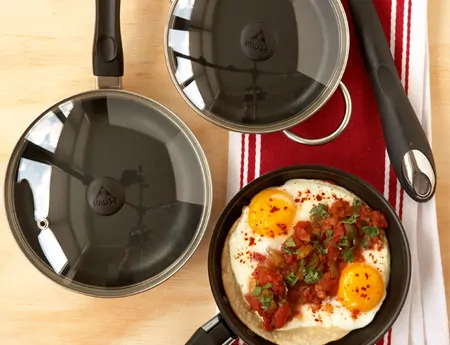 The IMUSA Stainless Steel Mini Casserole Egg Pan is a unique pan that is ideal for making breakfast in just minutes. Unlike other egg pans, the lid provides a uniform cooking surface and delivers even heat distribution, cooking the perfect fried egg every time. The cool touch bakelite handles are easy to use and the nonstick cooking surface allows for easy cleanup.  Available at Target.com for $12.79
IMUSA's Orange Silicone Rim Non-Stick Caldero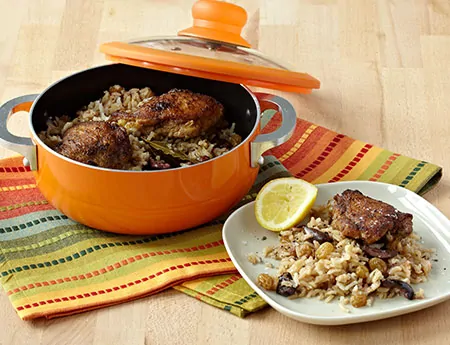 IMUSA's Orange Silicone Rim Non-Stick Caldero will be a parent's go-to cookware choice, as it allows for cooking anything from rice and soup to stews and roasts.  The lid's silicone rim seals in freshness while cooking, while the silicone knob stays cool ensuring safety and ease. The caldero's non-stick interior promotes healthier cooking, as well as a fast and easy clean up- so parent's have more down time to relax after dinner! Available at Macy's for $50.00
T-fal Ultraglide Easycord Iron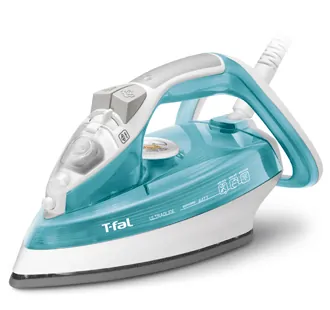 Okay– so this will not help with dinner, but it will help cut down on your laundry time. Perfect for helping parents reduce the time spent on laundry, the T-fal Ultraglide Easycord Iron makes it quick and easy for wrinkles to disappear, and its powerful steam ensures a crisp, smooth outfit every time. The easycord system keeps the cord out of the way and prevents re-wrinkling of already ironed fabrics. The iron also features a self-cleaning system. Available at Target.com for $39.99
WearEver Cast Lite Fry Pan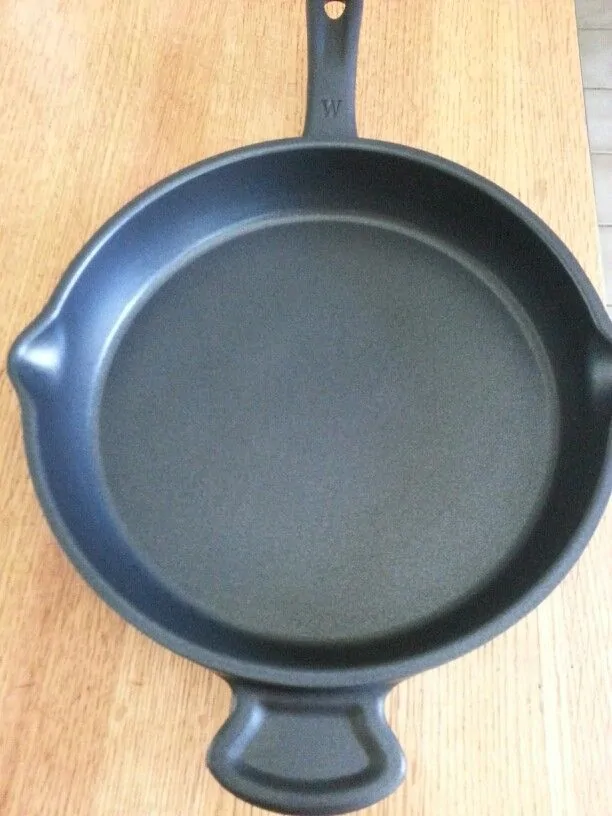 The WearEver Cast Lite Fry Pan is crafted from cast aluminum, which offers the home cook professional-level searing and deglazing of foods, and is 50% lighter than cast iron. Featuring a durable and easy-to clean nonstick interior and exterior, the fry pan is dishwasher safe, and rust-resistant. Available at Walmart for $24.99
WearEver's Pure Living Cookware Set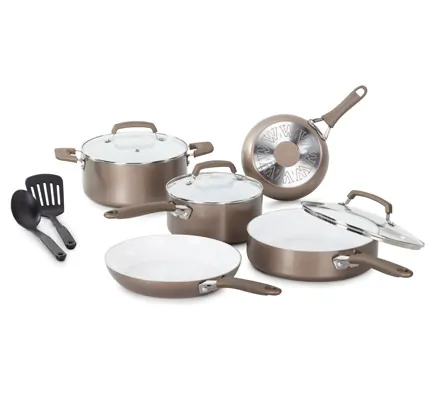 Non-stick cookware, especially a reliable, safe, and easily maintained set, provides parents with an easier cooking and post-meal experience. Non-stick ceramic surfaces such as those on WearEver's Pure Living Cookware Sets not only prepare food in a healthy manner without passing along toxins, but they wipe clean effortlessly. Amazon.com: 10 PC Set is $117.99; Walmart.com: 12" Fry Pan is $25.75
Enter to win
We are giving away a set of the Pure Living Cookware. Use the Rafflecopter form to enter this giveaway. New to Rafflecopter? Watch this 45-second video on how to enter!
Be sure to visit the main Back to School post to find all of our Back to School related giveaways. You don't want to miss out on the amazing prizes.