This post may contain affiliate links. Read my disclosure policy here.
I face an ironic dilemma. I struggle to find time to put on makeup in the morning, yet I obsessively buy new beauty products. This predicament leads to a bathroom full of 3/4 filled products and a giant mess. Because I would like to actually use some of my purchases, I spent the other day organizing my bathroom. Now, my bathroom looks gorgeous and so do I.
Here are some of my tips to get your beauty products organized and in tip top shape.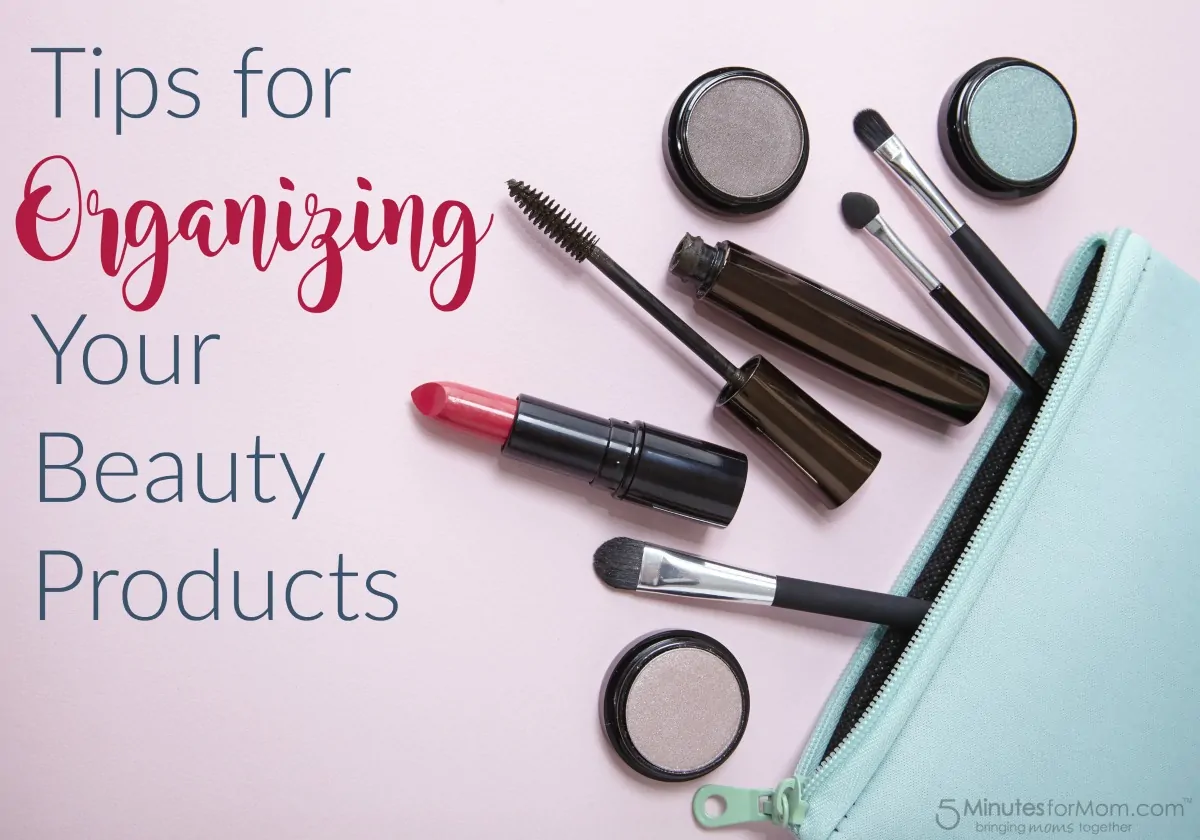 Click Here to Tweet —–> 5 Tips for How To Organize Your Beauty Products – How many of these steps do you follow?
Clean out your products. Before you can even start organizing, you need to throw everything away that has expired, you haven't used in six months or is empty. Be brutal. If you can't part with that eye cream from 2008, enlist a friend to give you some tough love.

When you go through the process of throwing out all your expired beauty products, you'll likely realize that you've been buying more makeup and skincare products than you really need.

You may want to start focusing on quality over quantity when you're buying skincare and makeup. It's smarter to purchase several higher quality, safer products that don't use harmful chemicals than it is to buy lots of items that could be damaging your health.

Check out these Beautycounter reviews to get a headstart on some smart skincare choices.


Use a labeling system. When you buy a new product, put a small label on it noting the date. There won't be any question when the product expires and needs to be thrown away.

Downsize. Choose up to five products that you cannot live without and keep them in the corner of your sink or on a shelf in your medicine cabinet. Get rid of or store everything else. You can buy a cute tray for your sink to display your products so it is both decorative and practical.

Have two make-up bags. Sounds counterintuitive, right? Hear me out. If you fill one bag with your daily make-up essentials and one with your more fun make-up, you won't be rooting through a giant bag filled with glitter eyeliner when all you need is your mascara. I keep my tinted moisturizer, concealer, bronzer, an eyelash curler and mascara in my essentials bag.

Store like things together. Group all of your products like hair care, skin care and styling tools together and then store each in separate bin under your sink. This way, when you go to buy that 100th bottle of moisturizer, you can look under the sink and realize you don't need it. This system also helps wrangle cords from hair dryers, curling irons and flat irons so you don't have a tangled mess under your sink.
And that's it! With a little discipline, you can have your beauty products organized in no time!
Find more blog posts about how to get organized and link up your own blog posts on our Organizing Resource Page.
Your Turn
How do you organize your beauty products?
Pin it for Later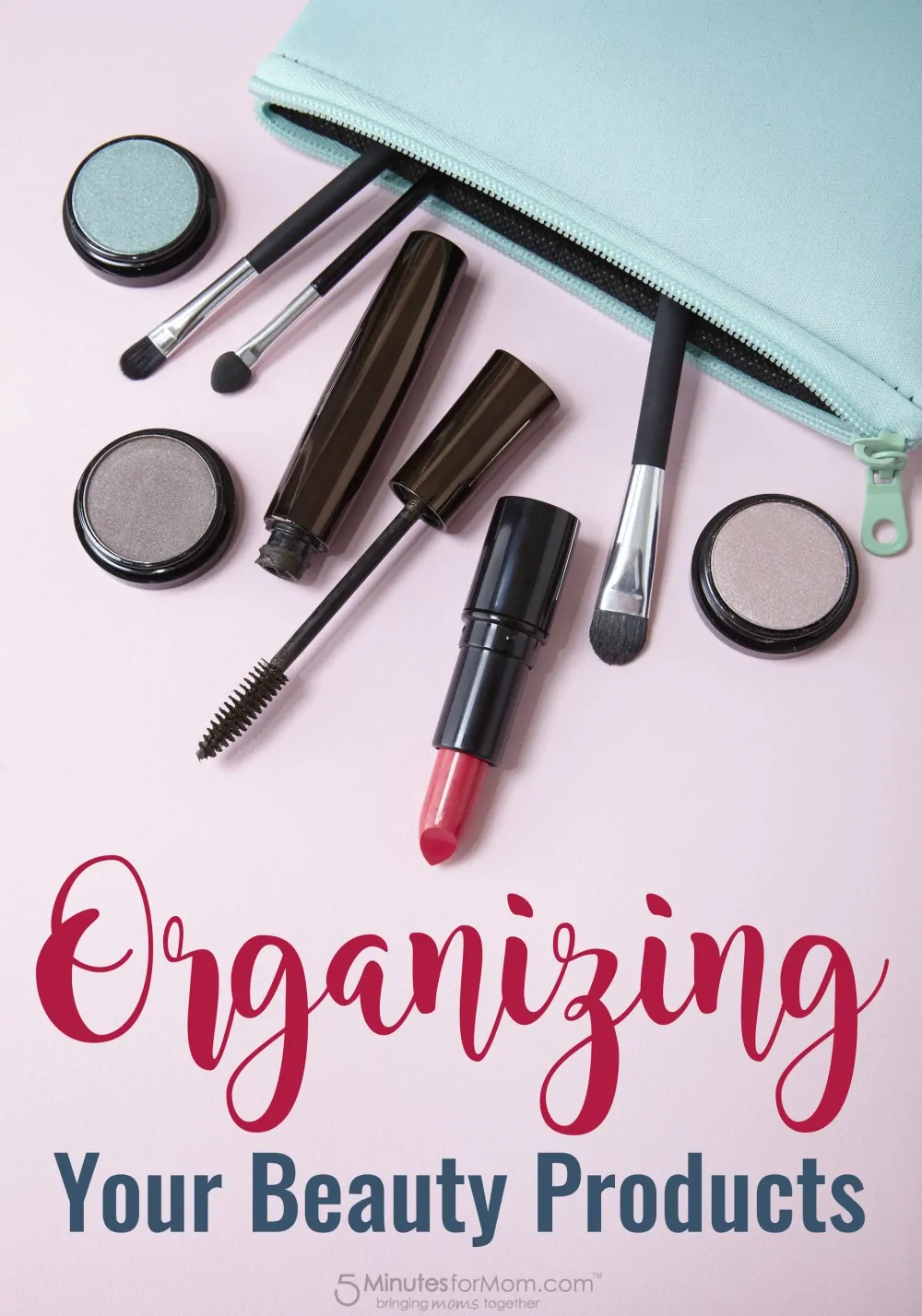 Written by Jamie Lieberman of businessese.com. We originally published this post on Jul 19, 2013.