This post may contain affiliate links. Read my disclosure policy here.
This post has been sponsored by Mastercard Canada.
Whether your summer travel plans include trips to the cottage to enjoy the warmer temperatures with your families, a 'staycation', or a visit to an international destination, planning ahead is extremely important. Feeling confident that all the necessary resources are on hand will help you feel safe so that you can relax and truly enjoy a priceless experience!
MasterCard Canada has put together a list of 'Top Travel Tips' to help each one of us make the best of our vacations this year — whatever you choose to do!
9 Ways to Keep Your Finances Safe During Summer Travels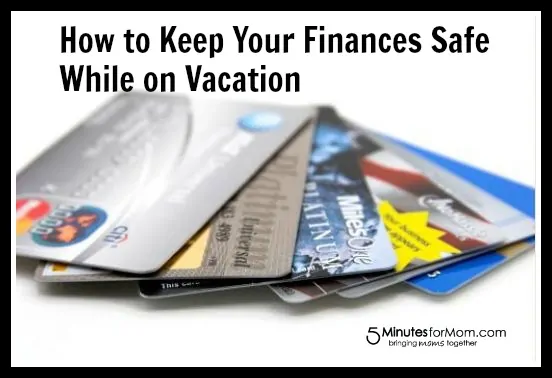 Call your bank

Tell your financial institution when and where you're traveling.  Fraudulent charges can be identified more quickly and your legitimate purchases are less likely to be held up.
Write down your credit card information
Make a list of the cards you'll have with you and the account numbers. Make sure to save a copy of the information in a safe location such as your personal phone or a safety box at home.
Know how to replace a lost card quickly
Visit Mastercard.ca for a list of worldwide emergency contacts.
Know your PIN
Make sure you have your PIN for your MasterCard card so that if need be, you can withdraw a cash advance from an ATM.
Keep statements and receipts
Keep receipts from credit card purchases so that you can validate the amounts charged on your statement when you return from your trip.  Report fraudulent charges within 30 days or sooner.
Manage your travel budget with a prepaid card
For a safer and more convenient way to manage your travel money abroad, you can now use the Cash Passport Prepaid Currency Card. It's preloaded with your travel funds for use at millions of ATMs, shops and restaurants worldwide. The card is easily reloadable and flexible, and what you don't spend you can save for your next trip.
Rest assured knowing you have zero liability protection
In Canada, MasterCard has a zero liability policy so you are not held responsible for any unauthorized purchases.
Visit Priceless.com
Whether traveling to your favorite city or enjoying a 'staycation', check out Priceless.com and browse the special offers and experiences available for cardholders in Priceless Cities around the world.
Take advantage of Concierge Service
If you have a World or World Elite MasterCard credit card, take advantage of you cardholder concierge services for assistance with entertainment, travel, hotel and restaurant reservations, sight-seeing reservations, emergency messages and more!
Wherever you go, be sure and keep your credit cards and other financial information safe.
Your turn
What do you do to keep your finances safe when you go on vacation?
* Each bank partner offers credit cards with different reward levels. Make sure to read the terms and agreements to see what your credit card covers i.e. insurance, cancellation policy, and rewards.