This post may contain affiliate links. Read my disclosure policy here.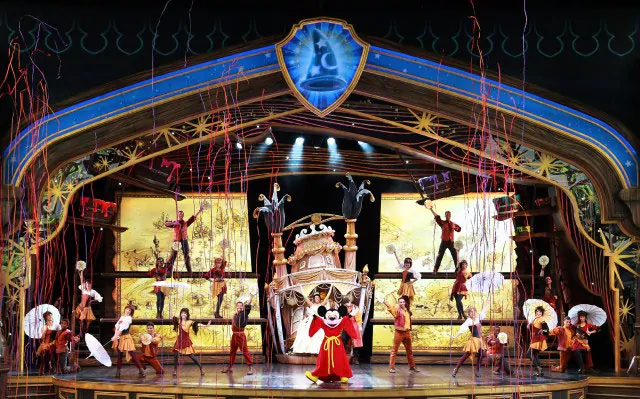 Susan here… I'm in Disneyland about to see the premiere of "Mickey and the Magical Map" and to celebrate the recent opening of Fantasy Faire. For disclosure I'd like to let you know that I'm at a media event and my travel, hotel and park pass expenses are being covered by Disney. As always, my opinions and love for Disney are my own.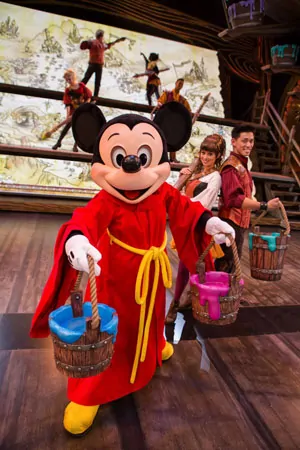 This will be a magical and busy weekend here at Disneyland with the premiere of "Mickey and the Magical Map" tonight and a 'Monstrous' 24 Hour party starting tomorrow morning at 6 am!
I think Mickey and his friends are going to need to use magical powers to keep themselves awake and partying all that time.
Crowds are expected to continue to grow throughout the party tomorrow as Disney fans celebrate all night. I'll be here taking in the excitement too. (We'll see how late I can last. I am known for being a night-owl. But it'll depend on how early I start in the morning.)
I have to quickly head over to the newly renovated Fantastyland Theatre now to see Mickey and his friends put on their fabulous new show.
I believe so strongly in the power of storytelling and I love how Kevin Eld, Head of Walt Disney Imagineering Creative Entertainment explains the power of Disney stories:
"We are obsessed storytellers and we are obsessive about detail… We all share a deep-seated passion about creating emotional moments. We get to touch people at the very core of their emotions. We want people to get lost in the story of 'Mickey and the Magical Map.'"
I know I will love this show, so I better sign off quickly so I don't miss it.
Join me on Twitter with the hashtag #JustGotHappier.


Written by Susan Carraretto, co-founder of 5 Minutes for Mom
Talk with me: @5minutesformom and Facebook.com/5minutesformom
Pin with me at http://pinterest.com/5minutesformom/
Photo Credit: Disneyland Resort