This post may contain affiliate links. Read my disclosure policy here.

Jennifer, 5 Minutes for Mom's assistant, shares her insight into the movie, The Guilt Trip, in this giveaway. She received a copy of the movie but her opinions are her own.
I am so excited about the April 30th release of The Guilt Trip. Did you see it when it was at the theater? To me, this would be the perfect movie to sit and watch with your mother — and now you can, because we are giving away The Guilt Trip Mother's Day gift basket, filled with goodies. The basket will also include a special copy of the movie — just for you Mom!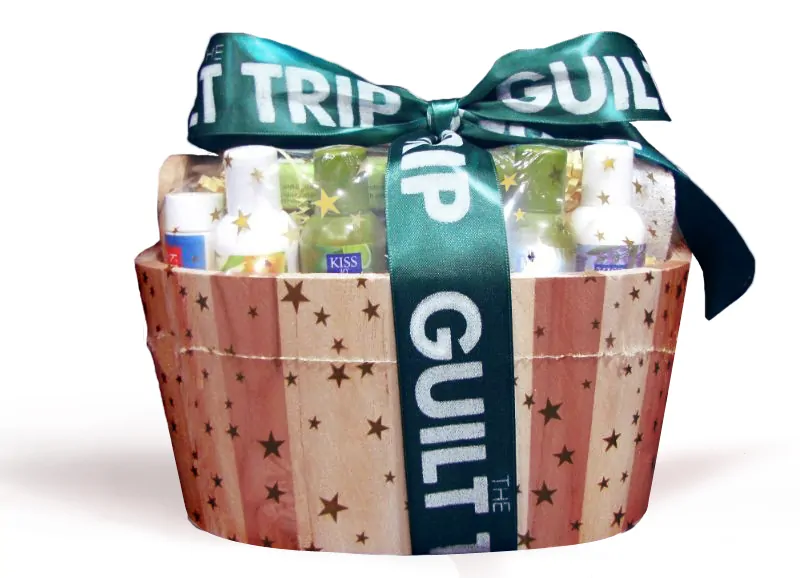 About The Guilt Trip
The "hilarious and heartfelt" story of one man's cross-country road trip with his mother, THE GUILT TRIP hits the road on  Blu-ray, DVD, Digital Download and On Demand April 30, 2013 from Paramount Home Media Distribution.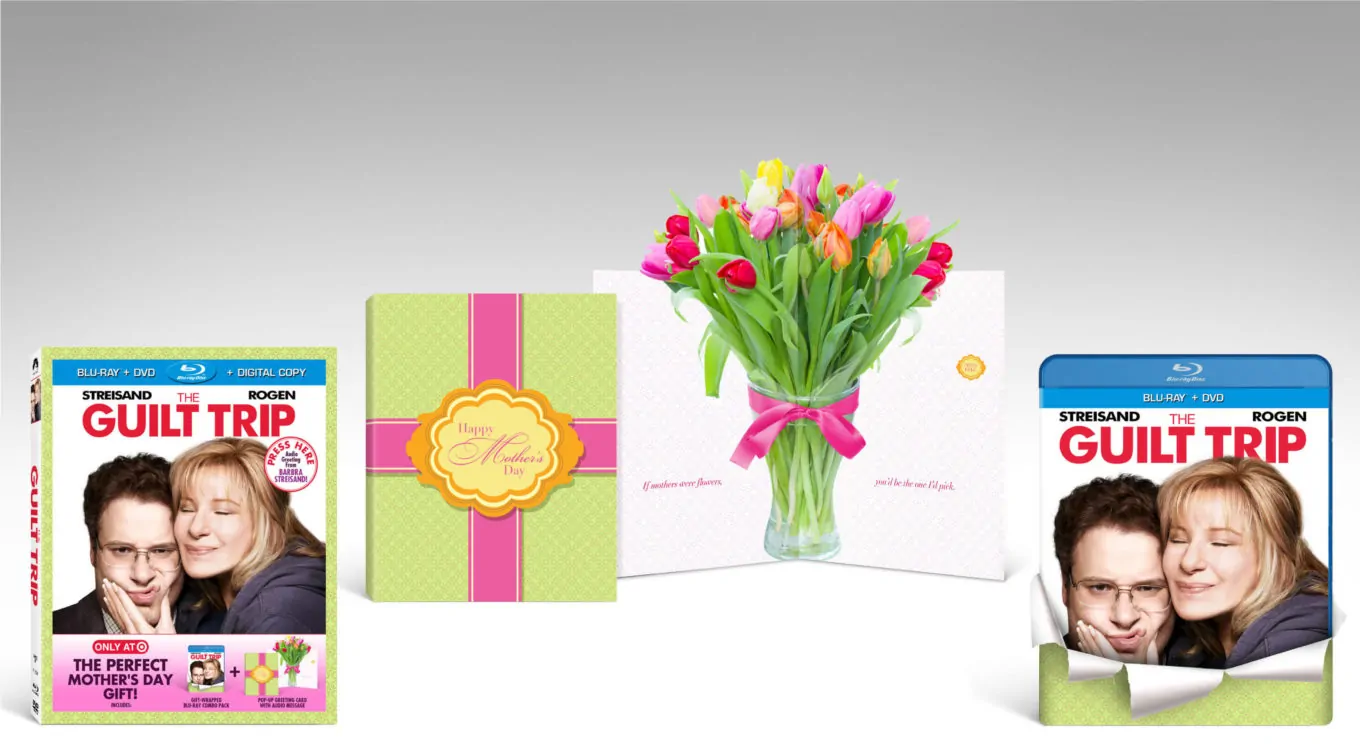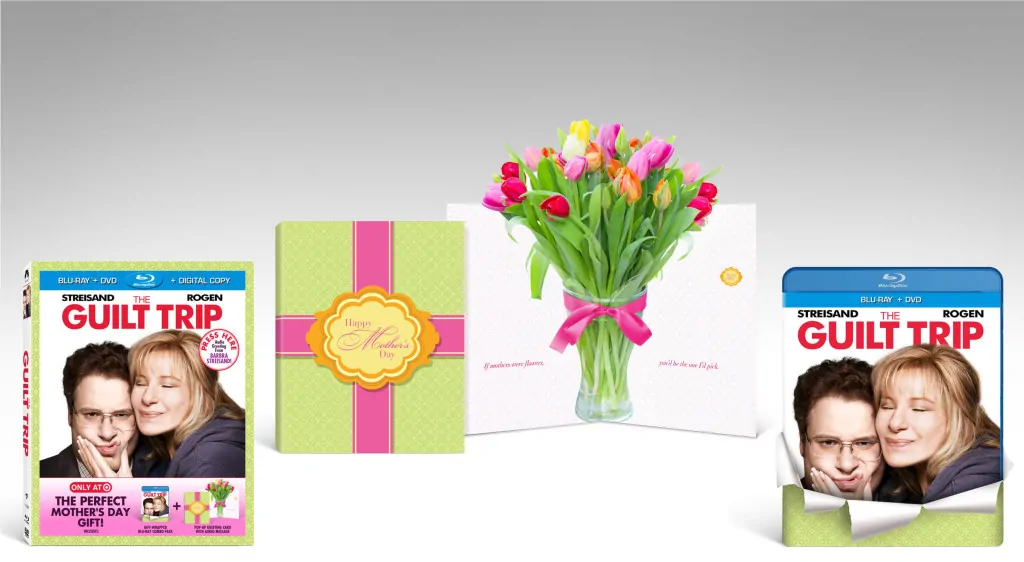 Screen legend Barbra Streisand and comic master Seth Rogen "are the perfect comedy duo" (Shawn Edwards, Fox-TV) in director Anne  Fletcher's (The Proposal) delightful and heartwarming comedy that is "packed with laugh-out-loud moments" (Meriah Doty, Yahoo! Movies).  As inventor Andy Brewster (Rogen) is about to embark on a road trip to sell his latest product, he feels compelled to invite his mother, Joyce (Streisand), along for the ride.  Across 3,000 miles of adventure and antics both Andy and Joyce discover that while they have their differences, they also have more in common than they ever realized.
 An ideal gift to share with your mom on Mother's Day, THE GUILT TRIP will be available in a Blu-ray/DVD combo pack with UltraViolet™.  The two-disc set comes packed with over an hour of hilarious bonus features including featurettes on Barbra and Seth, a look inside Barbra's world, an alternate opening and ending, over 10 deleted scenes and an uproarious gag reel.  The film will also be available as a single-disc DVD.
The Blu-ray release available for purchase will be enabled with UltraViolet, a new way to collect, access and enjoy movies.  With UltraViolet, consumers can add movies to their digital collection in the cloud, and then stream or download them – reliably and securely – to a variety of devices.
Enter to win
One reader is going to get their chance to win this wonderful spa gift basket as well as the special Mother's Day copy of The Guilt Trip. Use the Rafflecopter form to enter this giveaway. New to Rafflecopter? Watch this 45-second video on how to enter!