This post may contain affiliate links. Read my disclosure policy here.
The most senseless death is a child committing suicide because of bullying.
It seems impossible that mothers and fathers could be grieving the ultimate loss because we can't stop kids from bullying each other.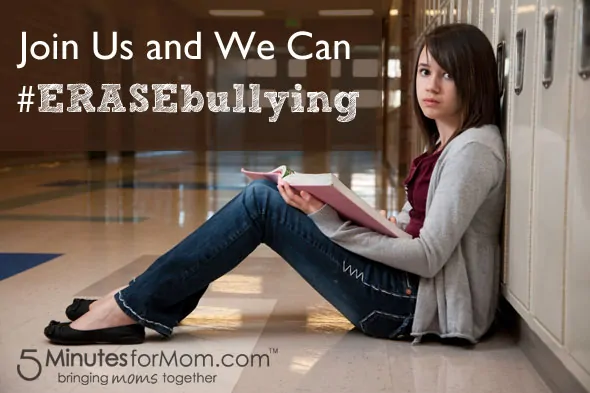 We as parents, schools, communities and governments must finally put a stop to bullying.
It's not easy… Bullying is a problem that goes unsolved over and over again taking lives with it. Earlier this year, I blogged about my personal experiences with bullying and how I didn't take the best approach to dealing with a school bully. But I didn't know better because 25 years ago nobody talked about bullying and how we all play a part in the problem and solution.
But we know better now. We can stop bullying. The momentum is building. Kids, parents, celebrities, film makers, musicians, corporations, organizations and governments are speaking up and I believe we are getting close.
I'm honoured to be attending the ERASE (Expect Respect and a Safe Education) Bullying Summit in Vancouver, BC on Tuesday, Nov 13 with Premier Christy Clark.
I will be furiously taking notes and tweeting with hashtag #ERASEBullying, doing my best to bring the information presented at the summit to you.
"ERASE Bullying (Expect Respect And a Safe Education) is a comprehensive strategy that will make British Columbia a leader in addressing bullying and harmful behaviours."

You can join in the live summit discussion on Twitter from 9 am to 4 pm, Tuesday November 13, 2012. As it is a live event, it may not be possible to respond to all questions received

To send a tweet to ERASE Bullying use our handle @ERASEbullyingBC and include #ERASEbullying
To send a tweet to Premier Christy Clark use her handle @ChristyClarkBC and include #ERASEbullying
I've created a Pinterest Board – Stop Bullying and a public Twitter List – Stop Bullying that I'd love to see our community build into valuable resources. Please leave me a comment or tweet me any suggestions for Twitter Profiles to add or webpages to Pin.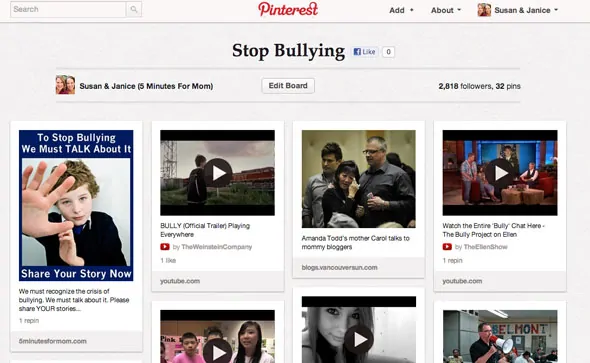 If you have any questions you'd like me to ask during the summit, please leave a comment below.
Written by Susan Carraretto, co-founder of 5 Minutes for Mom
Talk with me: @5minutesformom and Facebook.com/5minutesformom
Pin with me at http://pinterest.com/5minutesformom/