This post may contain affiliate links. Read my disclosure policy here.
Saving money, saving time. We all want to do it, and yet when it comes to money-saving, time-saving menu planning, I still seem to procrastinate and not do it as regularly as I should.
But there is no denying that menu planning is the way to go. It reduces your stress — and your grocery bill!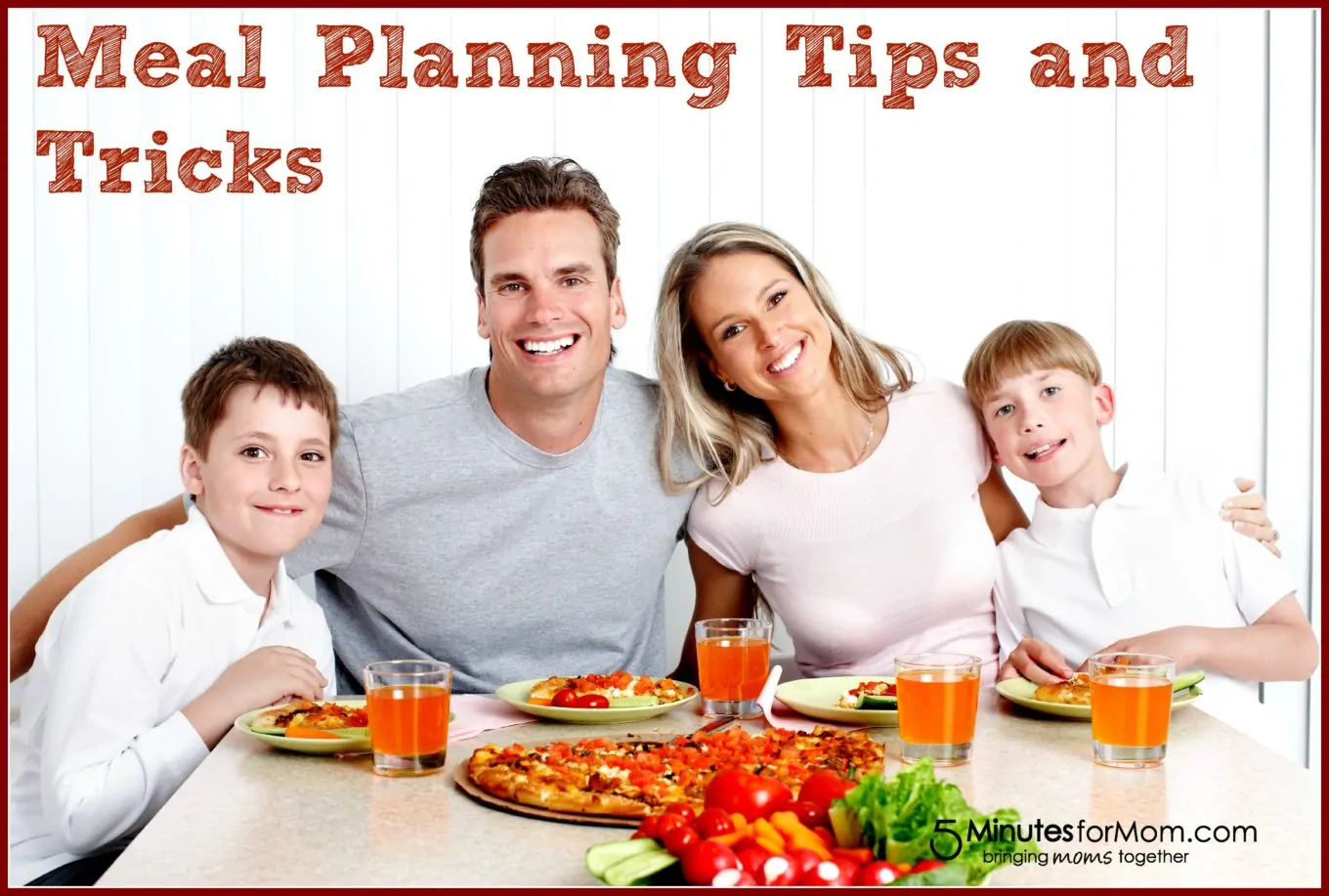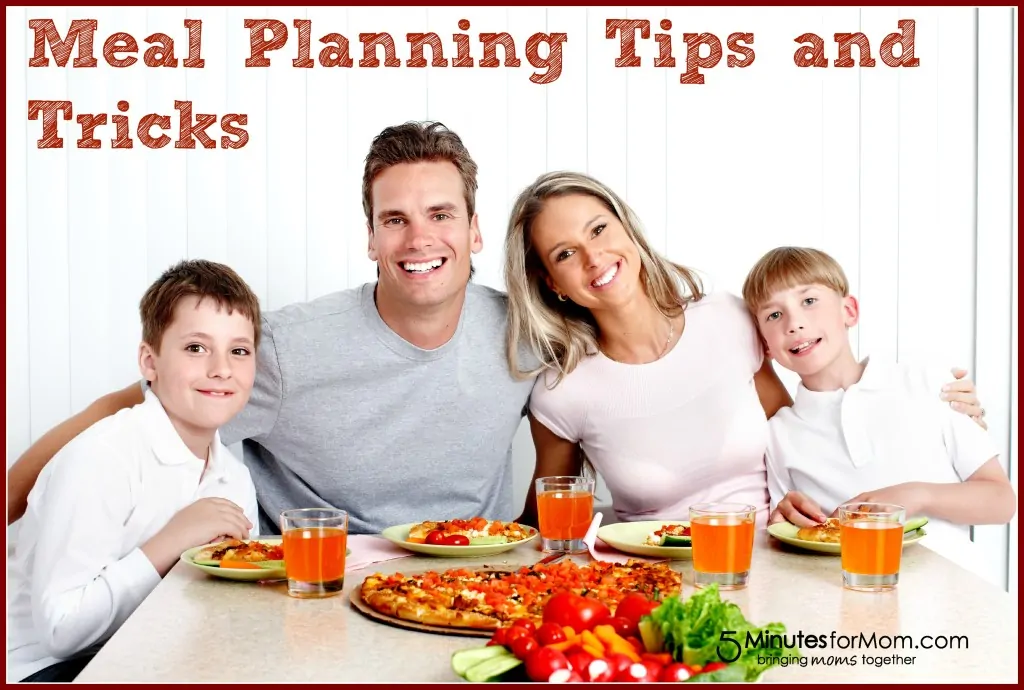 If you want to get inspired and equipped for menu planning, a great site to visit is I'm an Organizing Junkie. Once a week, she hosts Menu Plan Monday where 300+ bloggers link up and share their weekly menu plans. You will find tons of great recipes, ideas and motivation!
Pinterest is a wonderful place to get recipe and meal planning ideas. One of our summer interns, Emily, recently shared how she uses Pinterest to Stay Out of a Meal Planning Rut.
Follow our Recipes Pinterest Board…
and our Healthy Food Ideas Pinterest Board.
Aside from menu planning, I have several time-saving, money-saving tips for easy meals I rely on in our home:
Leftovers — while some may loathe leftovers, I smile when I get two meals out of one recipe. I make extra and either freeze or refrigerate for a quick and ready meal.
Frozen Purees — I am a fan of Jessica Seinfeld's Deceptively Delicious cookbook. I infuse my meals with pureed vegetables that I freeze ahead of time. A big part of my pantry is my freezer. So I keep it organized with frozen purees in one cup portions, labeled and ready to add to recipes.
Home Made Spaghetti Sauce — Buying jarred sauce can be expensive, so I try to make large pots of home made sauce and freeze it for future use. But, if in a time pinch, I grab a can of jarred sauce and add some frozen puree and/or some ground beef and pair it with whole wheat or high fiber pasta.
Child Portioned Macaroni and Cheese — My kids, like most kids, love the comfort of Mac and cheese. But I don't always have the time to whip up a home made batch. Once again, I depend on my freezer, my purees and some whole wheat or high fiber pasta. I freeze it in perfect child size portions and when my kids cry out for Mac and Cheese, I am prepared!
Chili — What can I say? A big batch of chili can last for meals! I use leftovers in soft shell tacos or on baked potatoes. It freezes great and with lots of beans and veggies, it is a healthy choice!
Organic Frozen peas and Corn from Costco — I honestly don't know how we would live without these tasty frozen veggies. Within minutes, I have an inexpensive side dish my kids will eat.
Washed and Prepared Lettuce and Veggies — It is amazing how much time it saves and how much it encourages me and my family to eat more salads and fresh veggies when I wash and store the lettuce and veggies ready to eat in the fridge. I don't buy the pre-washed, I just wash mine and store in Tupperware.