This post may contain affiliate links. Read my disclosure policy here.
The only lens I brought for the day was my 50mm…
I didn't want to be weighed down by my camera bag, so I chose my 50mm lens and popped my Canon 40D in my purse and headed out for my day at Busch Gardens, courtesy of SeaWorld. It was Day 2 of the Manta Media Day, and SeaWorld sent Gwen Bell, Joel Longtine and me to experience Busch Gardens. (The rest of the group who were still in town headed off to Discovery Cove, but since I had already reviewed Discovery Cove in February, they sent me to Busch Gardens.)
I was concerned about my lens decision as we headed to the park – would I be able to get close enough to the animals to get intimate shots? Should I have brought a telephoto zoom lens?
But as soon as I got into the park, I knew my 50mm would do the job perfectly. Busch Gardens is an intimate experience — perfect for animal portraiture.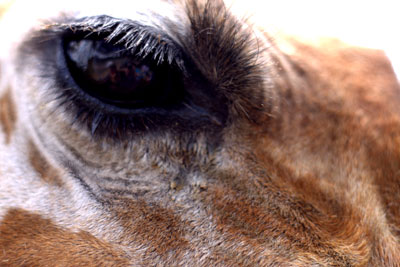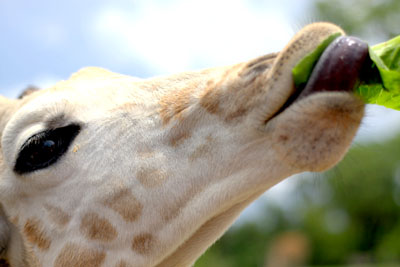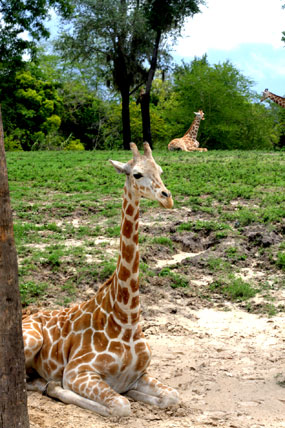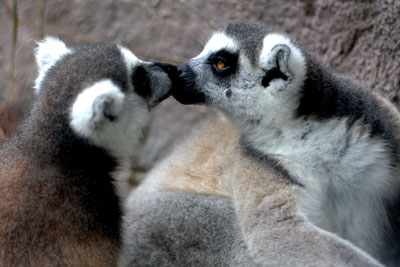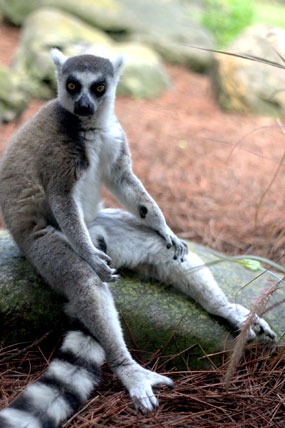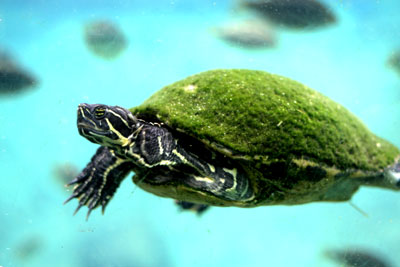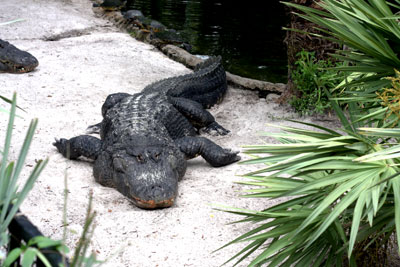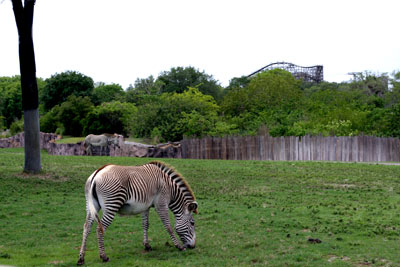 My favorite part of our trip was the interactive safari, where we got to feed and pet the giraffes.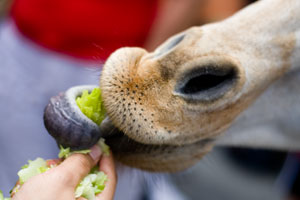 Riding on the back of a truck, we drove through the park, and the giraffes came to us, nuzzling us for food and attention. I simply must come back and have my kids experience the exhilaration of feeding and petting giraffes! It is incredible.

When my son saw the pictures of my feeding the giraffes, he was more than jealous. "You got to feed giraffes! Not fair!"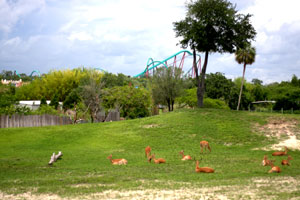 The juxtaposition of wildlife and amusement park made for more than just intriguing photos. It was fascinating to see such contrasting worlds peacefully coexisting.
At Busch Gardens you can play, learn, interact and experience — with hard core fun laced through all of it. My only regret is that I don't live in Orlando, so my family could have the chance to enjoy the park over and over again.
P.S. You can see more of my Busch Gardens photos at Flickr and if you missed my SeaWorld shots from the Manta Media Day, you can view them at Flickr too.
Written by 5 Minutes for Mom co-Founder, Janice Croze.
Thanks to IZEA and SeaWorld for sponsoring this media trip.