This post may contain affiliate links. Read my disclosure policy here.
A Matilda Jane dress is unmistakable and irresistible…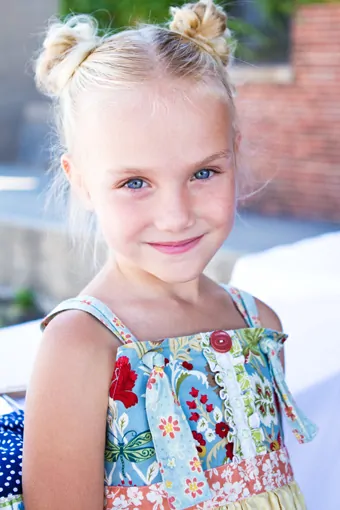 And the moms who buy them and the little girls who wear them are quite simply in love with their Matilda Jane.
Matilda Jane Clothing customers are so much more than mere customers — they are fans, loyalists, and addicts. (They even have a Facebook Group called MJC Addicts where they bond over MJC, as well as buy and resell each other's items.)
But, why? What makes Matilda Jane customers so crazy about their clothing that they have quite literally formed their own subculture — a world of MJC fans so loyal to the brand they spend countless hours online, stalking the MJC Platinum line page waiting for limited edition pieces to be released, dress their children in MJC almost exculsively, if not exclusively, and travel across the country to attend the MJC Art Fair to buy limited edition outfits?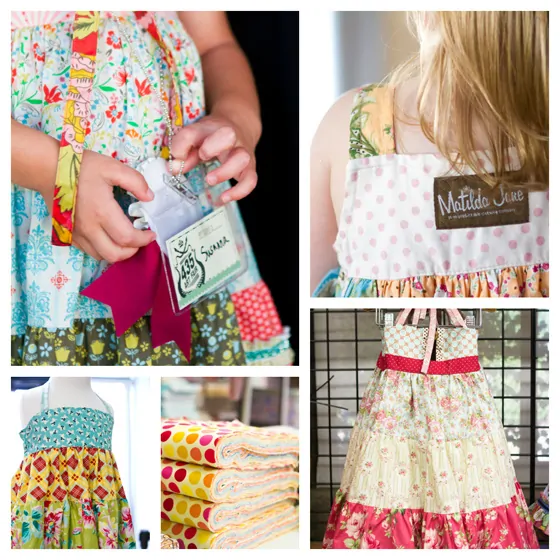 One reason is the "family" feeling of Matilda Jane, the community that the staff and customers have formed over their common values. The MJC fans who traveled hundreds or thousands of miles to attend Art Fair reminded me of us bloggers, squealing with joy over meeting our dear "virtual" friends in "real life"
Another reason is the "Trunk Show" model where MJC Trunk Keepers sell the latest Matilda Jane lines through fun, intimate home parties. At these parties, shoppers have the chance to experience the outstanding quality of the MJC product line, as well as have the expert help of the trunk keepers to help them coordinate the perfect outfits for their children or themselves.
But I think the fundamental reason that people are drawn to Matilda Jane is the distinct MJC design esthetic. A Matilda Jane outfit stands out in a crowd, it causes people to stop in their tracks and complement the wearer, because each piece is crafted delicately and uniquely right down to the smallest detail.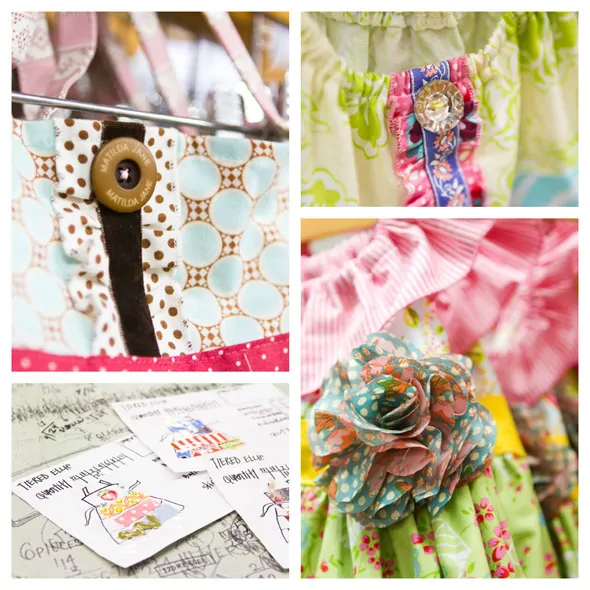 Every MJC outfit is a piece of art — a comfortable, wearable, delicious piece of art.
When my daughter or I wear our Matilda Jane pieces, not only are we stopped by strangers, asking where we bought our dresses, but we are comfortable and confident in our clothes. Whether we are at the playground, at the grocery store, or at a party, Matilda Jane fits perfectly.
Don't Miss Our Giveaway
We are giving away three $100 gift certificates to Matilda Jane Clothing.
If you haven't already entered — hurry, you have two days left! Enter here.
More Photos from MJC Art Fair on our Flickr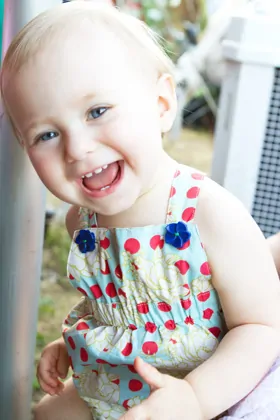 Moms, feel free to take whatever images you want from our Flickr account. (I am still editing and uploading images. I hope to have them all up in the next two days.) I have uploaded the high resolution images and you are welcome to them. If you do post them online, I would love a link back here to www.5minutesformom.com or to my photography site, janicecrozephotography.com. Thanks!
Written by Janice Croze, co-founder of 5 Minutes for Mom.
Please Note: This giveaway and post are part of a promotional campaign with Matilda Jane Clothing. Clothing was also provided for review purposes. But, as always, my enthusiasm and opinions are ALL my own!
We want to get to know you better — Tweet with us: @5minutesformom, find us on Facebook: Facebook.com/5minutesformom, or join our newsletter list.