This post may contain affiliate links. Read my disclosure policy here.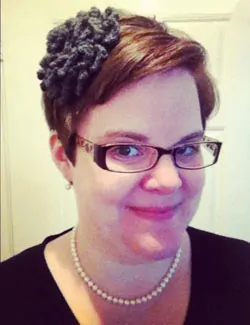 We're thrilled to introduce our new Managing Editor Stacey Nerdin.
Since we announced our new job openings for a managing editor, social media assistant and more bloggers, we've received so many fabulously qualified applicants and the selection process was incredibly difficult. We carefully went through all the applications for the managing editor position and we decided to hire Stacey Nerdin.
Stacey has actually already written several posts with us recently and we've been fortunate to meet her in the past at different blogging conferences. She's been an active part of the blogosphere for over six years and has spoken at many of the same conferences that Janice has.
If you want to be blown away by her resume and all her experience, choose to check out her linked in profile and you'll understand why we chose her to join our team.
Stacey's blog is at http://treerootandtwig.com and her twitter account is @StaceyNerdin.
We are so grateful to each applicant for this managing editor role and we hope everyone understands how hard it is to choose one from such an awesome group of talented women. We are still reading through applicants for the social media assistant position. Stacey will be helping us review the applications to join our writing team and she'll be reaching out to those selected over the next several weeks.
We're honored to have Stacey join our team. Please help us wish her a warm welcome.