This post may contain affiliate links. Read my disclosure policy here.
"But she is my little sister Mom," my ten year old son rationalizes his taunts and teasing, "I am supposed to torture her!"
I sigh. Yes, siblings have probably teased one another since the days of caves, but I want my children to cherish one another — the way Jackson did as he first held his baby sister, the answer to his prayers for a little brother or sister.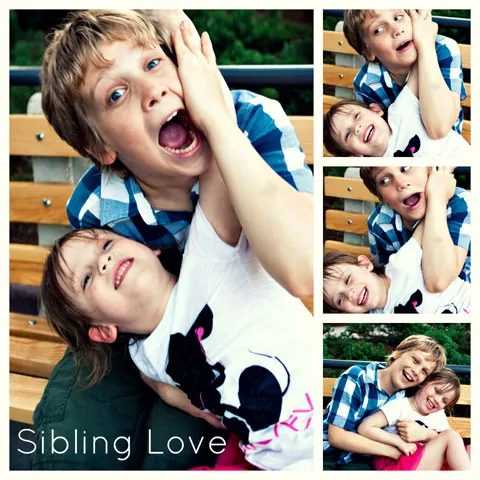 My children do have a deep love for each other. Jackson having to wait so long to finally get a sibling — he was almost six before Olivia arrived — made our kids understand that siblings aren't to be taken for granted. Each child is a blessed gift.
But when my son turns on the TV and watches cartoon siblings hurling insults and nasty names at one another, I am sure his respect and appreciation of sibling relationships gets a bit chipped and damaged.
So, when I saw my friend Gabrielle Blair's newest project, Olive Us, I was not only touched by the beauty of the videos, I was moved by the deep, loving relationships her children have with one another.
Gabrielle is one of the women in the blogosphere, and the world, whom I most admire. We started our sites right around the same time and her unique perspective of motherhood and design catapulted her blog, Design Mom, to success.
Design Mom is still the leader of the design blogs in the "momosphere" and Gabrielle is also the founder of Kirtsy and Alt Summit.
Last year, Gabrielle and her husband Ben Blair, packed up their six kids and moved to France! From France, both Gabrielle and Ben continue their online work and now have collaborated with each other and their children to create Olive Us, a video project dedicated to honoring sibling relationships and inspiring families "to get up and do or make or move."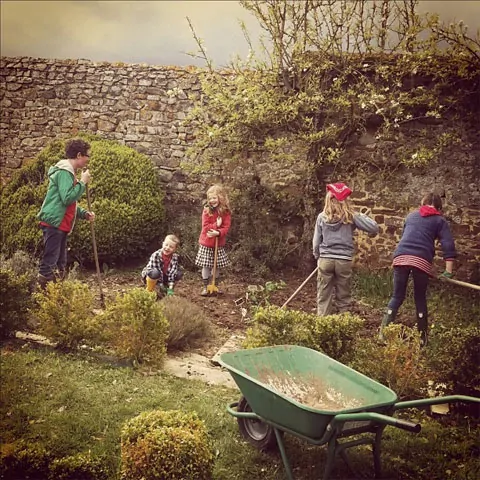 The videos, created by Tiger in a Jar, are gorgeous. The French countryside is the ideal backdrop for the charming episodes, produced by Gabrielle and Ben. (Fans of Gabrielle and Design Mom will recognize her design style in action.)
Olive Us is a bit hard to describe because it is unlike anything else out there. But isn't that where brilliance always gives birth?
Pull up your kids and a cup of tea and have a taste of the Blair children's life in the French countryside.
In the mood to share? We would love it if you gave this post a Stumble, Tweet, Pin, or Facebook Like. Thank you! We really appreciate your support of 5 Minutes for Mom.
Written by Janice Croze, co-founder of 5 Minutes for Mom.
We want to get to know you better — Tweet with us: @5minutesformom, find us on Facebook: Facebook.com/5minutesformom, or join our newsletter list.