This post may contain affiliate links. Read my disclosure policy here.
Did you have acne as a teenager? What about as an adult?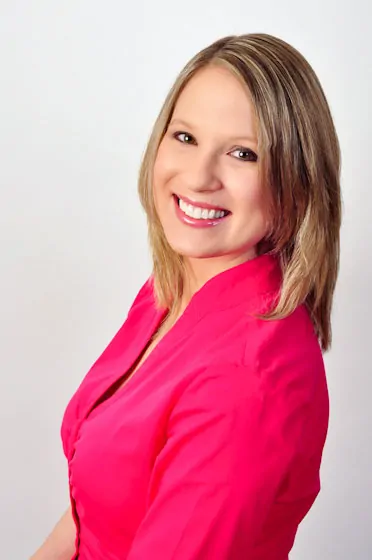 I have had a long, complicated path to clear skin. When I think back through my struggles with my acne over my years as a teenager, young adult and maturing woman now closing in on 40 years old, I'd say overall I've been luckier than some… but worse off than many.
One reason I'm thankful for my experiences with acne is that I know how to help my children look after their skin and how to handle the inevitable acne outbreaks.
Having struggled with serious acne, I know first hand how devastating the condition can be and how it can lead to depression and social isolation.
I was lucky in lots of ways. As a young teenager, my acne was mostly on my back with occasional cystic acne pimples on my face. While the acne on my back foiled swim parties and pushed tank tops out of my wardrobe, I reminded myself all the time how lucky I was I could hide it.
As I got older, my acne got worse, but still it was mostly one or two pimples at a time and I'd be thankful I wasn't a boy who couldn't wear makeup. But even though I was a very secure and happy teenager, a bad pimple would make me so depressed, I wouldn't even want to go to school.
Fortunately my mother did understand how upset I was about it and she took me to the doctor and to various skin care specialists and estheticians. We invested lots of money in skin care products and I did find some relief.
After high school, when you'd think acne would be going away, mine got worse. I went to a dermatologist regularly and at one stage I even went on a heavy-duty medication to intervene.
Never Too Late For A New Start
Over time, I've found different approaches to try to look after my skin. But even at 38 years old, I still struggle with ridiculously oily skin and I constantly battle "white heads" or "milia" as estheticians call them.
So when Proactiv contacted me to try out their system, I instantly agreed. I'd seen their ads for years, but never tried the products.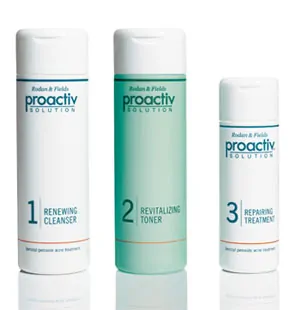 Well, I can honestly tell you, I am now a happy Proactiv user. It's only been a few weeks, but I already see and feel a difference in my skin. My skin isn't as oily and many of the "milia" have gone away and fewer are appearing.
Janice has actually noticed the difference in my skin and today we literally had a huge fight because she took some of my sample products.
If you're like me and you haven't checked out what Proactiv has to offer these days, you'll be shocked. They still have their proven 3-step system, but they also have a complete line of skin care. A few of my personal favorites are:
I'm also impressed that Proactiv keeps their products reasonably priced. I've been shopping for skin care products at estheticians for over twenty years and the Proactiv range is much less expensive than what I've seen from other skin care lines.
I truly wish I'd had these Proactiv products twenty-five years ago… I think my road would have been much smoother.
Disclosure: I am participating in a compensated ambassadorship program. But my opinions – and clearer skin – are all mine.
If you liked this post, we would love if you gave it a Stumble, Tweet, Pin, or Facebook Like. Thanks so much! We really appreciate your support of 5 Minutes for Mom.
Written by Susan Carraretto, co-founder of 5 Minutes for Mom.
We want to get to know you better — Tweet with us: @5minutesformom, find us on Facebook: Facebook.com/5minutesformom, and join our newsletter list.