This post may contain affiliate links. Read my disclosure policy here.
Susan here…Dinner time can be one of the most stressful times of the day – especially when I don't plan ahead (not that that ever happens!). The other day I was chatting with our managing editor, Lolli, about dinner time ideas and preparation, and I decided that Lolli needs to move here to Canada to be our personal chef. I suppose her 5 kids wouldn't be too thrilled with that arrangement. I guess I'll have to settle with having Lolli share a recipe or two every once in a while.
I'll turn the time over to Lolli now while I go search through my fridge and figure out what we're eating tonight.
Ready, Set, Eat with ConAgra
OK, just like Susan said, my biggest beef about dinner (yes, that was a cheesy pun) is figuring out what to cook. I love cooking, and I love eating good food. I just hate having to figure out what to make.
This week, I decided to try out a recipe from Ready, Set, Eat by ConAgra. I was so impressed with how easy it was to find a recipe. I knew I had some ground beef in the refrigerator, so I searched for beef dishes and found something that sounded like something my whole family would enjoy.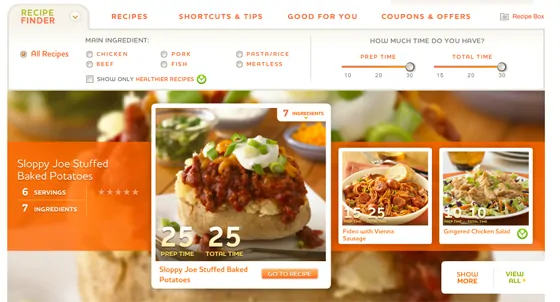 Beef and Cheese Roll Ups
I read through the ingredients and directions – everything was so simple! I love finding recipes that I can whip up in 30 minutes for less.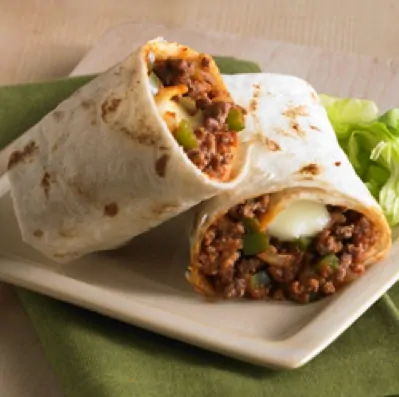 INGREDIENTS
1 pound ground beef
1/8 teaspoon ground black pepper
1 medium green bell pepper, chopped
1/2 cup chopped onion
1-1/2 cups (from 24-oz can) Hunt's® Four Cheese Pasta Sauce or desired flavor
4 flour tortillas (10 inch), warmed
4 pieces (1 oz each) part-skim mozzarella string cheese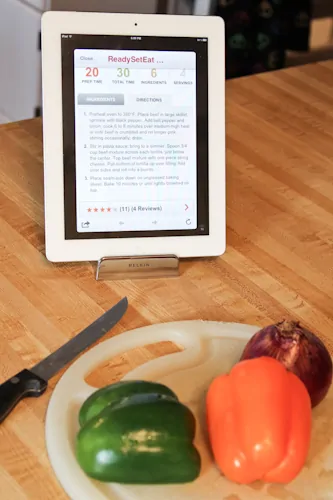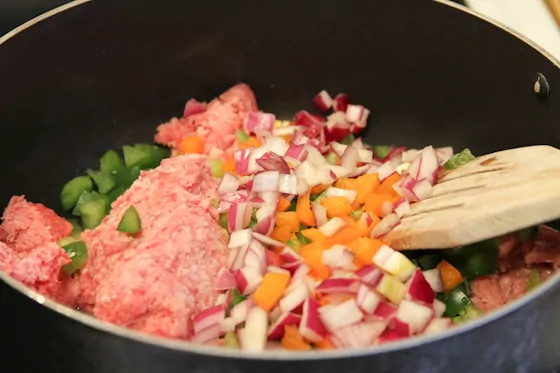 DIRECTIONS
Preheat oven to 350°F. Place beef in large skillet; sprinkle with black pepper. Add bell pepper and onion; cook 6 to 8 minutes over medium-high heat or until beef is crumbled and no longer pink, stirring occasionally; drain.
Stir in pasta sauce; bring to a simmer. Spoon 3/4 cup beef mixture across each tortilla, just below the center. Top beef mixture with one piece string cheese. Pull bottom of tortilla up over filling, fold over sides and roll into a burrito.
Place seam-side down on ungreased baking sheet. Bake 10 minutes or until lightly browned on top.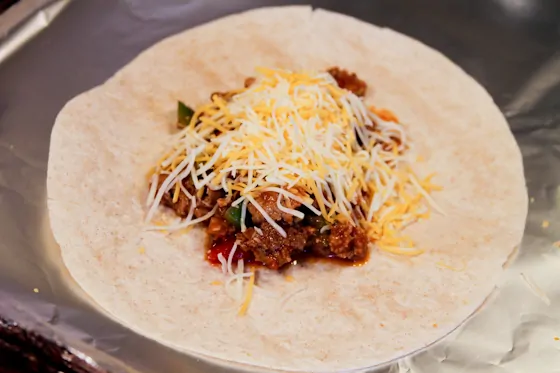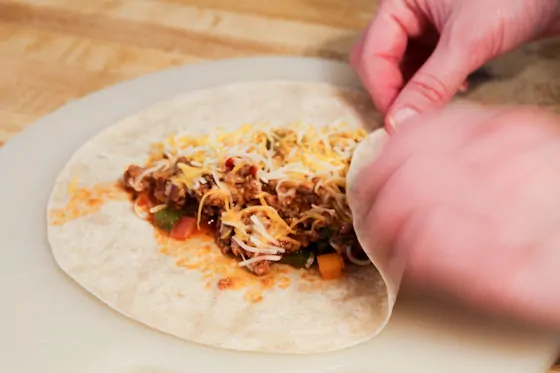 How we liked it
As I almost always do, I made a few little adjustments to the recipe. Instead of string cheese, I added shredded cheese, and I opted for colorful yellow and orange bell pepper in place of the green bell pepper. I made 8 roll ups for my family of 7 by increasing the ingredients a bit. I also cooked up half beef and half ground turkey. While mine didn't turn out quite as pretty as those on Ready, Set, Eat (my food rarely turns out pretty), the "Italian Burritos," as we called them, tasted super. We'll definitely be eating them again.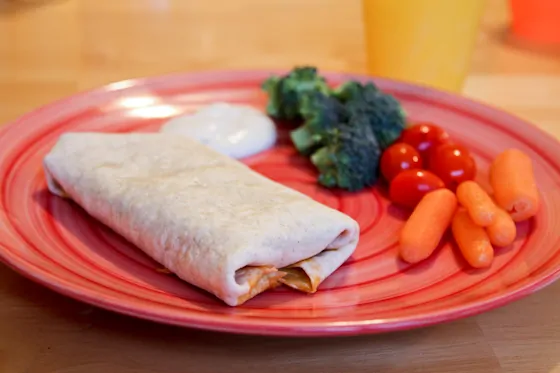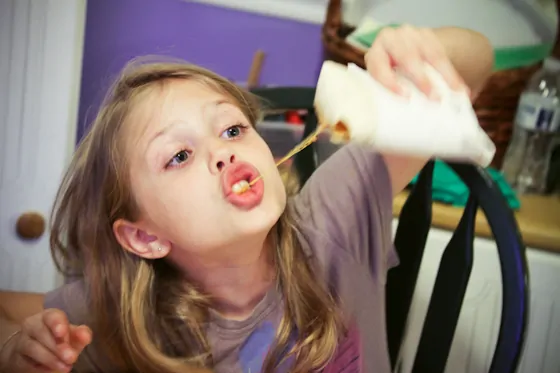 Where do you find your dinner ideas?
Are you a mom that plans ahead or are you a last minute scrambler? Either way, The Dish and Ready, Set, Eat by ConAgra are a fantastic resource, and I'll definitely be relying on their quick and easy (and tasty) dinner ideas from now on.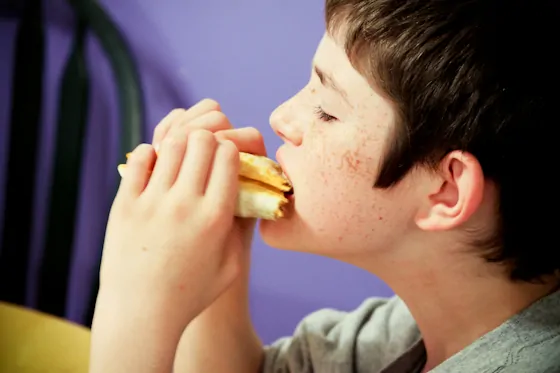 Recipe experience by Lolli. You can find me blogging at Better in Bulk and tweeting at @1momof5.
Disclosure: This is part of a promotional campaign with The Dish, but all opinions are our own.