This post may contain affiliate links. Read my disclosure policy here.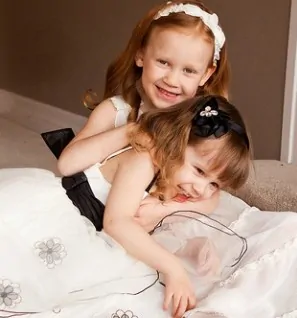 I have a first child and a second child. I love them equally, but I have not parented them equally.
I think all parents end up treating their children differently, but some worry about it more than I do.
Now don't get me wrong… I AM a worrier! I worry about everything. In fact, I actually have an anxiety disorder and enjoy regular panic attacks.  But I decided to not worry about the differences in how I ended up parenting my two girls.
I was never apart from my firstborn, Julia, for more than two or three hours until the night I delivered my second, Sophia. I nursed Julia until I was five months pregnant with Sophia and my milk dried up.
I took Julia to gymnastics, dance, skating, and music lessons. I took her to the grocery store, the mall, and restaurants, and carried her while she slept.
Continue reading the rest of this post over at What To Expect. . .