This post may contain affiliate links. Read my disclosure policy here.
On these press junkets, it's always interesting to hear what those who are the subject of so much press — actors, directors, producers — think about bloggers being a part of the press. Sometimes they are a bit flippant (as Jim Carrey was), and they are sometimes curious and clueless (like Blythe Danner and Julie Andrews), but talking to We Bought a Zoo screenwriter Aline Brosh McKenna was not only a deep conversation about parenting — which is also a big theme of the movie — but she connected with us writer to writer.
"You're all storytellers."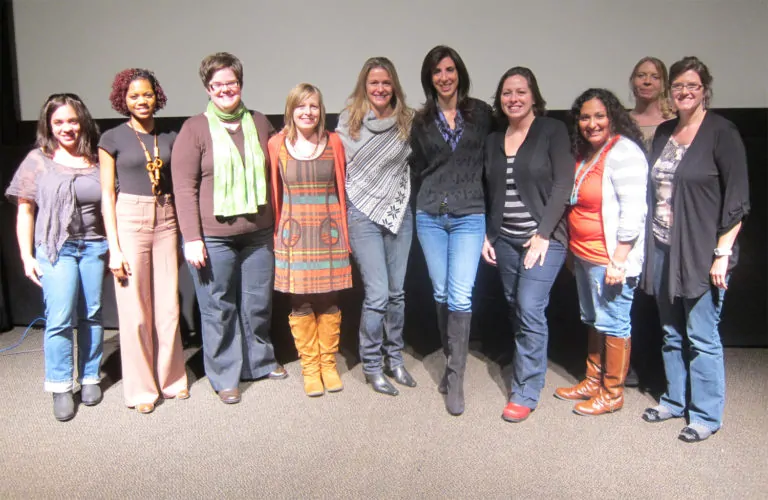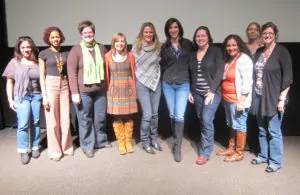 She took the real story of Benjamin Mee and his We Bought a Zoo book (linked to my review), and wrote an incredibly moving story (with a little help from genius writer/director Cameron Crowe). She's also written a few other hits that might be favorites of yours, like me: 27 Dresses and The Devil Wears Prada. So when you get the chance to pick that kind of brain, it's sort of amazing.
On Writing:
One thing that she said about writing is that "It's a very solitary job. When you're starting with a book, whether you know the person or not or whether you are actually in contact with them or not, there is someone there with you already that you're in conversation with, and it mitigates the loneliness."
Unlike most writers who work online, she does have her own office space, because that's what works for her, but when asked about her day as a working mom, she said "I wonder if it's any different from you guys. I take people to school and then I sit somewhere. And then, I'm like, 'Ah, I don't really have time to go to lunch.' Our babysitter picks the kids up from school, and then I come home at 5:30 or so."
On Parenting:
"You have to build different kinds of emotional bridges to them that they are comfortable with and that acknowledge them. Children never fail to astonish me with how perceptive they are."
On Matt Damon, star of We Bought a Zoo:
She actually pictured him as she was writing the screenplay.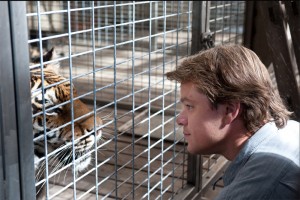 "There was just this moment or two of the early drafts where I just thought, 'That's who I have in my mind,' because he's very funny. He has a twinkle in his eye. And the material is already very dramatic and I thought, 'That sense that he has a lot of dignity and intelligence and warmth and all these things that I felt like were really important to the character.'
It wasn't really a conscious thing. It sort of flowed into my brain and then it became as I was writing, it became Matt Damon. And it never happens, ever happens that anyone that would drift into your brain would be in the movie."
This wonderful movie We Bought a Zoo opens December 23. Read my review for more info. Check out the We Bought a Zoo official website as well.