This post may contain affiliate links. Read my disclosure policy here.
Earlier this year, Janice introduced 5 Minutes for Mom readers to My Job Chart. My Job Chart is a free, easy to use, online chore chart and reward system. Once kids check off their chores, they can earn points and rewards. The reward system is great for motivating kids and teaching them how to save, share and spend.

The 5 Minutes for Mom family has been using My Job Chart since there were just had a few thousand kids on the site….and now there are over 110,000 kids using My Job Chart.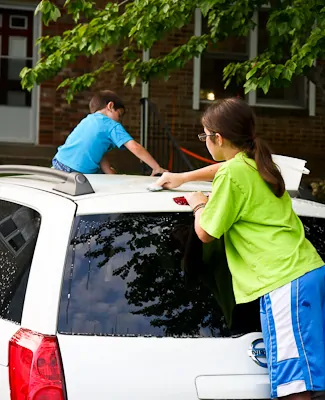 My kids and I are relatively new My Job Chart converts, and – trust me – I have tried SO many things to organize and motivate my kids to do their chores. Allowance has been an on and off things in our house, mostly because we didn't have a reliable way to keep track of everything the kids were responsible for.
I am a firm believer in having kids help out as much as possible around the house. Not only does it make MY job a whole lot easier, but children need to learn how to do laundry and clean a toilet and cook and wash dishes before they grow up and move out. I am doing them a favor (and try to regularly remind them of that fact).
What motivates your kids?
Tim, my 10 year old son, would love to lounge on my bed playing games on my iTouch all day if I would let him. He is not very interested in cleaning or cooking. I can't blame him. But dangle computer time or a new wii game in front of his face and he will do just about anything I ask him to.
I love that My Job Chart keeps track of the things that he can do to earn the rewards that he wants so badly so that he can be self-motivated rather than having to wait for me to tell him everything he needs to do.
Honestly, as a mom, I still don't understand why I have to tell my kids to unload their dishes every day. They have to do it every day. And every time I tell them, they act surprised.
Exclusive offer from ING Direct and My Job Chart
I'm not really here to tell you about the benefits of joining My Job Chart. Today My Job Chart has an EXCLUSIVE offer that we are so excited to tell you about it.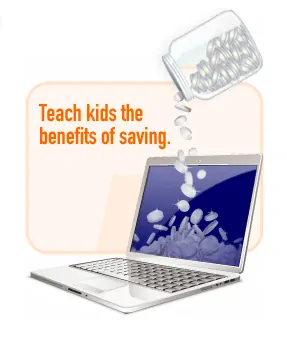 My Job Chart is working with ING DIRECT, the nation's leading online bank, to extend an exclusive offer to My Job Chart users. For a limited time, you will get a $20 bonus for each Kids Savings Account you open. They recognize that it's not only important to teach kids how to work, but also to save and spend (and share!) money.
How to get $20 from ING for each Kids Savings Account you open
Open a free account at ING (there are no fees and no minimums) and use Reference Code JOB4 to get your $20 bonus. That's it! You can even open an account for each of your children.

How do YOU teach your kids how to work, how to save, and how to spend their money?
Written by 5 Minutes for Mom managing editor Lolli. You can find me blogging at Better in Bulk and tweeting at @1momof5.