This post may contain affiliate links. Read my disclosure policy here.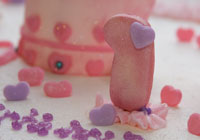 The TWIN cousins are turning one,
So come on girls, let's have some fun!

With their birthdays just two weeks apart, this past weekend Susan and I were thrilled to celebrate our babies' – the "twin" cousins – birthdays together with one adorable Princess Party.
(Susan and I call our babies "twin" cousins because they are so close together in age. We love being twins and we hope our babies love growing up as "twins.")
Since we have neither time nor talent for cake making, Susan and I cheated by buying our daughters "home made cakes" from a wonderful work at home grandmother, whom a friend referred to us.
Her cakes were the perfect indulgence for our little princesses.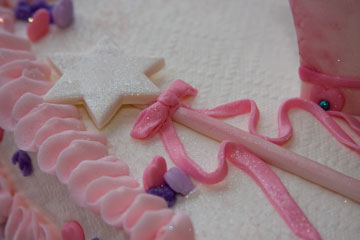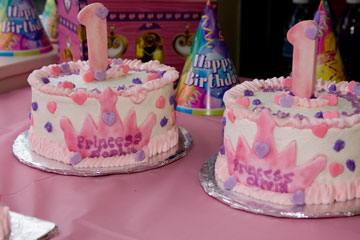 But matching cakes and matching dresses are about all our little Twin Princesses have in common…
It was so funny to watch their very different personalities in action at their first birthday party.
Olivia and Sophia are the exact opposites of each other, but they sure take after their older siblings.
Olivia is outgoing, full of energy, intense and has a short attention span. She grabs on to life, takes a huge bite, grins as she quickly chews it down and then jumps up and runs to find the next exciting piece of life.
Tiny Sophia is shy, serious, emotional and has a long attention span. Sophia carefully examines her world, tentatively chooses a piece, enjoys her bite and stays all day to fully enjoy the experience.
Olivia tore around her party, convinced she was a "big kid." She laughed and screamed with delight as she chased after cousins, tried every toy, and sped down the slide. She loved every sweet second of her first birthday party.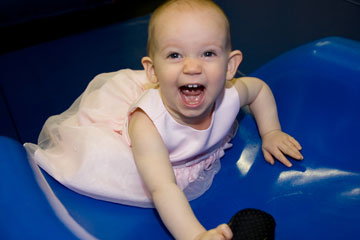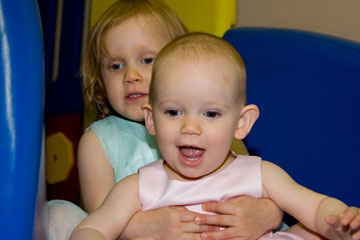 Sophia preferred to stay away from the crowds, choosing one toy – a ride on tractor – and stuck to that toy for the entire play time.
She happily pushed it around, but if another child or an obstacle got in her way, she dissolved into tears until someone rescued her and her tractor.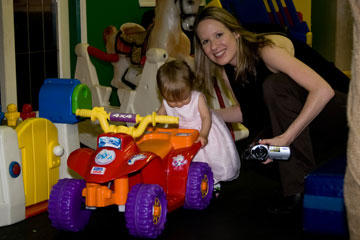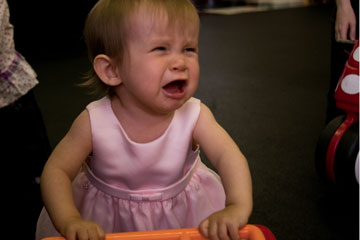 When it was cake time, the girls were true to their personalities as we presented each of them with their own "smash cake."
Olivia dug in before I could even snap a picture. Sophia examined the cake before carefully reaching out a finger to touch the pink and white laced creation.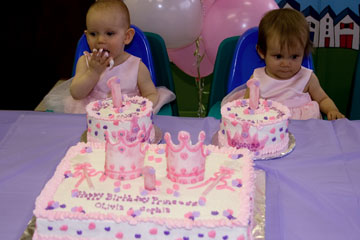 Laughing, licking and going back for more, Olivia quickly experienced her cake while interacting with everyone watching.
But after a few minutes, Olivia was satisfied and ready to get back to playing at her party.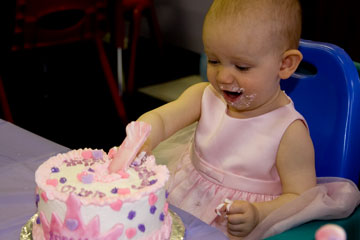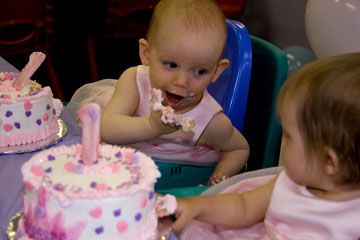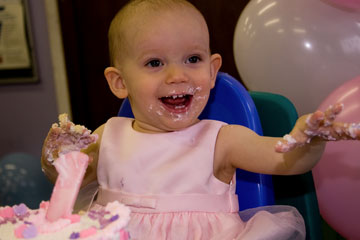 Sophia, after deciding the cake felt good smooshing between her fingers, dug in up to her wrists.
She would have stayed and played with it for hours if we didn't finally intervene to clean up. (But not more than a tiny taste actually went in her mouth the entire time.)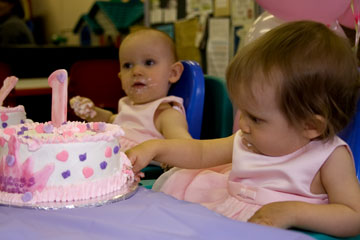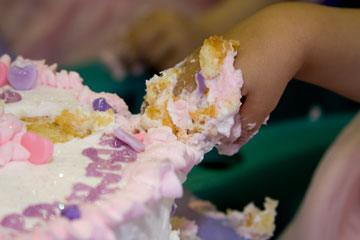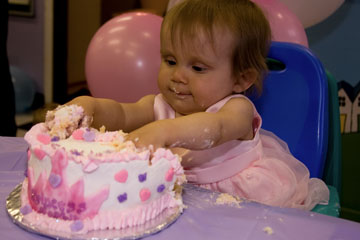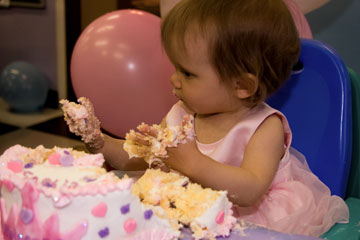 Discovering who our children are, is the sweetness in the bittersweet job of helping our children grow up. While we don't want the days to disappear so quickly, learning more about them with each new stage is so much fun.
We are so grateful for our precious "twin" princesses – Thank you God for our girls!!!