This post may contain affiliate links. Read my disclosure policy here.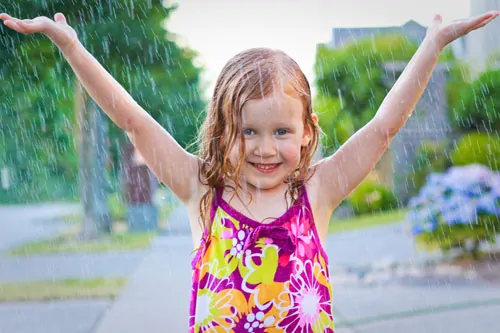 One of my favorite surprises in parenting is that every stage of childhood is perfect. Each moment is exactly what it should be and you don't have to worry about it ending, because the next moment will be perfect in a new way and it too will be exactly as it should be.
When my first baby was a tiny newborn, weighing so very little and still struggling to latch for a feed, I held her and thought how perfect she was at that very moment. I just couldn't imagine anything being better than holding this little girl exactly as she was. I didn't want to let the moments pass. I didn't want her to get older.
But then a couple weeks later, she was effortlessly gulping gallons and I could hardly remember what was so difficult about teaching her to latch. She was perfect exactly like this. Still so very small, but now nursing like a pro. If only she could stay just like this.
And then she smiled. Okay this is the perfect day. Stay just like this.
And then she rolled over.
And then she sat up.
And then she crawled, walked, ran.
Each day was perfect. Nothing could beat it. Until it did.
The time neared for her to speak. But she took her time, and I didn't worry, I knew she'd talk when the timing was right.
As my quiet little two year old waited to talk, choosing to sign her words instead of speak them, she taught me to trust in her timing.
As is each child, she is amazing and needn't be rushed.
And when she took her time to potty train, I remembered to trust in her timing. And now as her little body makes us both wait until she can stay dry through the night, it's my job to help her learn to trust timing. To show her we can find ways to help us through the tough stuff, like using GoodNites® Underwear until her nighttime accidents are over. It's time now to teach her that every stage comes and goes when it is supposed to. And we needn't rush them at all.
Today my first born little girl just started first grade. And as I walked her to school today, and breathed in her excitement over her new dress, new shoes and new school, I remembered all the perfect days that have come and gone and all the perfect days that are still to come.
Because every stage is perfect.
Written by Susan Carraretto, Mom Blogger and 5 Minutes For Mom Co-Founder
Stay with us… grab our RSS feed, tweet with us and join our newsletter list.
Disclaimer – We are working on a paid campaign with GoodNites® Underwear to spread awareness and information about enuresis, also known as bedwetting. I have not been paid to publish positive sentiments about the product.