This post may contain affiliate links. Read my disclosure policy here.
We're hosting a Libby's Family Reunion Twitter Party on September 8th from 3:00-4:30 pm EST. We hope to see you there following the hashtag #libbysreunion!
Two weeks ago, I was at my mom's house, sitting across the table from my sister and oldest daughter, next to my mom, and kitty corner from my dad.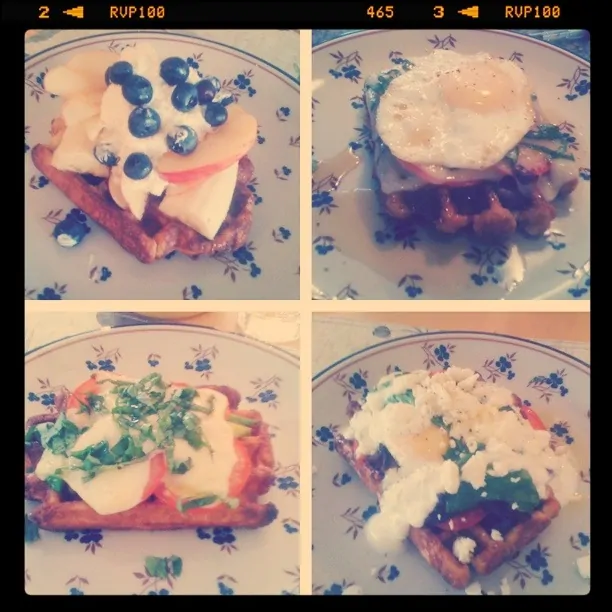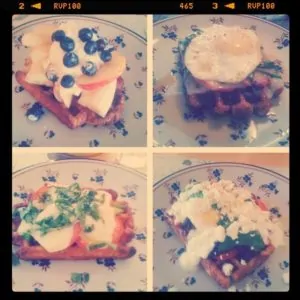 Another sister was cooking us a gourmet lunch from the restaurant that she works at part time. Running around were a handful of nieces and nephews.
That meal is one of my sweetest memories of the year, and the only thing that made it less than perfect was the fact that not all of the family was present. My husband and 4 of my 5 kids were back home in Maryland. Another brother and sister and members of their family couldn't make it.
What keeps you from getting together with your family?
Our informal family gathering was the best we could do at the time, and we appreciated what we could have together.
The fact is, now that we are spread over the entire country, from Washington State to Washington DC, distance, work obligations, and budget are major obstacles preventing more frequent family gatherings.
I know that my family is not alone. In fact, according to a recent survey conducted by Libby's Fruits and Vegetables, nearly two-thirds of Americans wish they could spend more time with their extended family.
What is 'Get Back to the Table Month'?
This September, Libby's Fruits and Vegetables will be celebrating 'Get Back to the Table Month' by encouraging families across America to pledge to reunite with their loved ones and offering a chance for one lucky family to win a reunion for up to 10 family members. The winning family will receive travel and hotel accommodations to gather for a reunion dinner, total prize valued at $20,000. To enter, families can submit a family photo and short caption on the Family Reunion Contest tab at the Libby's Table Facebook page.
In addition to the contest on Facebook, we are going to be hosting a twitter party on Thursday, September 8 at 3:00pm.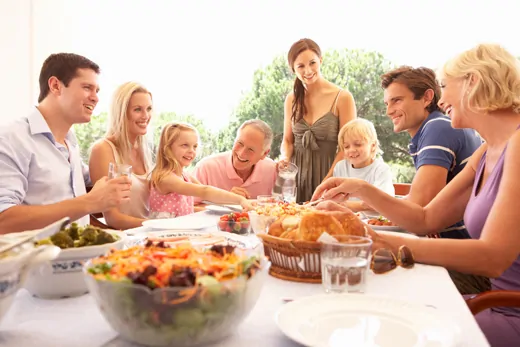 Libby's Fruits & Vegetables encourages families to pledge to reunite this Fall for a chance to win a family reunion
"Through our recent survey we discovered that when American families get together 59% of them do so to share stories. At Libby's we believe there is no better place to share than around the dinner table. We know the importance of family meal time and provide quality fruits and vegetables at an affordable price, to make it easier to plan meals for families of all sizes." ~ Bruce Wolcott, vice president of marketing, Seneca Foods Corporation.
If you need help planning your own reunion, you can visit GetBacktotheTable.com for a reunion guide featuring tips for how to organize a gathering including recipes, table setting ideas, and more. Libby's will also be partnering with Grandparents.com to raise awareness of the importance of family reunions.
Libby's partners with Grandparents.com
"The Libby's survey revealed that 53% of Americans say travel is an obstacle in reuniting. That information, coupled with the fact that older Americans are less likely to live within 100 miles of their extended family, makes the Libby's family reunion program so important for our readers," said Jeffrey Mahl, president of Grandparents.com. "We encourage all families to pledge to reunite and Libby's fruits and vegetables makes preparing for the event convenient, affordable and nutritious."
Libby's Family Reunion Contest
Beginning today, Monday, August 29, and running through Friday, September 23, at 11:59 a.m you can enter to win a family reunion at Libby's Table Facebook page. Libby's will be selecting five finalists and asking America to determine the grand prize winner by voting on the Family Reunion Contest tab at the Libby's Table Facebook page from Monday, October 3, through Friday, October 21, at 11:59 a.m. The winner will be announced during the week of October 31.

Survey Information:
The survey results are based on 1,006 interviews conducted among Americans age 18-65+ in June 2011.
Written by 5 Minutes for Mom managing editor Lolli. You can find Lolli blogging at Better in Bulk and tweeting at @1momof5.
Disclosure: This post is part of a paid campaign with Libby's. As always, thoughts and opinions are our own.