This post may contain affiliate links. Read my disclosure policy here.
We are compiling a list of the Top Ten BlogHer'11 Moments to publish at Babble's MomCrunch.
We've got some ideas… hint hint…
Operation Glory Flash Mob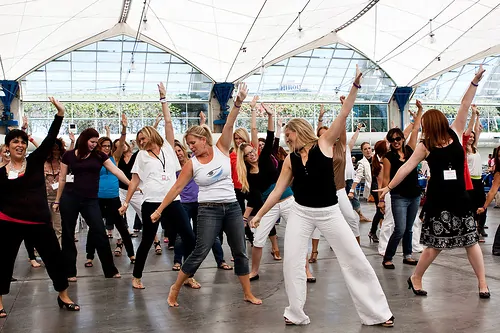 Jumping and Lounging on the Beds at the CheeseburgHer Party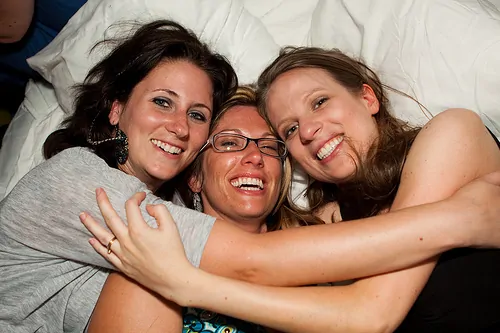 Impromptu Chats On Route To The Convention Center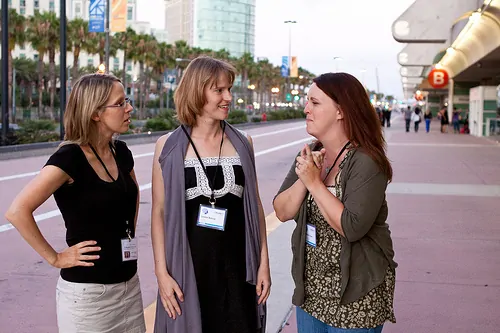 But, We Want To Hear YOURS…
Leave us a comment telling us what are your favorite memories of BlogHer'11.
What were the best sessions and keynotes?
What was the best booth in the Expo Hall?
What were the most fun parties?
What made you laugh?
Did anything make you cry (in a good way)?
What should everyone remember?

If you have a photo and/or a blog post, leave the link in your comment.
You can see more of our BlogHer photos on our 5 Minutes For Mom Flickr account. Go ahead and leave links to your photo sets whether shared on Flickr or somewhere else.
Also… remember to Link Up your BlogHer'11 posts!
Okay Ladies, together let's make this THE list to remember from BlogHer'11.