This post may contain affiliate links. Read my disclosure policy here.
I'm so excited to tell you about this fun summer kids drawing contest, not only because of the great contest prizes, but because I can introduce you to my daughters' FAVORITE computer game.
Have You Heard Of Tux Paint?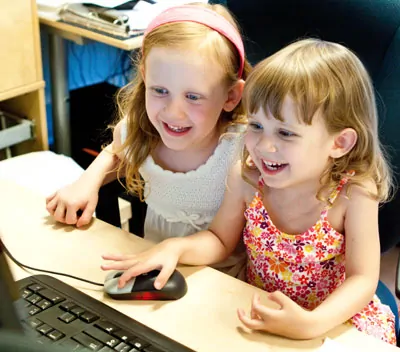 Tux Paint is a free kids paint program that is incredibly easy to use while full of features to keep kids entertained for years!
Julia is six years old and has been playing and loving Tux Paint since she was three.
Sophia, who is now three and a half, has been watching Julia and begging for HER turn almost as long.
Sometimes they sit together at one computer and take turns with the mouse and other times I sit them at separate machines and let them both color and draw while I sneak in some work on a third computer (or do the dishes, laundry or whatever other wonderful chore awaits.)
My girls don't spend too much time with computer or video games. It's been easy managing their "screen time" because they mostly love to make up imaginary games and play "Mommy, Baby" or pretend they're a family of kittens or whatever other scenario they invent.
But if I were to make a chart of how they spend their computer time, it would show about 60% Tux Paint, 30% PBSKids.org and 10% Other.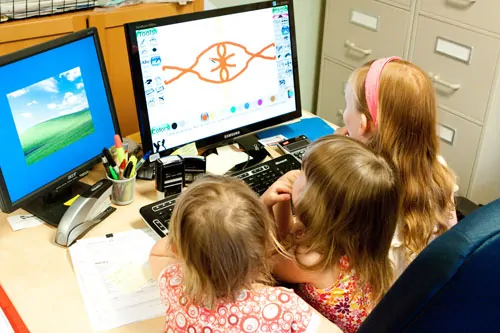 They LOVE Tux Paint because it is easy to use — they've almost never asked me for help — and they can endlessly create. (And I love it for those reasons too… and because it's free so I can install it on multiple computers at no cost.)
Oh… and they especially love the fun sound effects! It's a completely unique drawing program.
The Contest
This drawing contest is being run by WorldLabel.com and is open to all children aged 3 to 12 who live anywhere in the world.
PRIZES:
Worldlabel.com will give out prizes to 10 winners!
1st prize wins an OLPC notepad computer, Sugar-on-a-stick loaded with Tux Paint, a Tux Paint T-shirt and button.
2nd and 3rd wins an OLPC computer, Sugar-on-a-stick and a T-shirt.
7 more winners will be chosen and will receive a Sugar-on-a-stick and a Tux Paint t-shirt.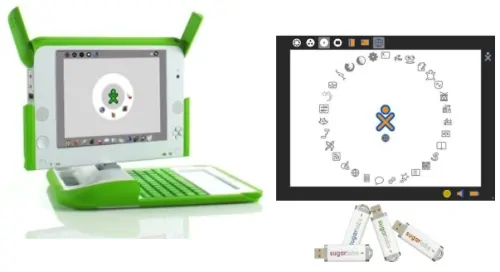 HOW TO ENTER:
Download Tux Paint
Make your drawing in Tux Paint and save it in png format
Entries are open until midnight USA Easter Standard time on 12 September 2011.
I know your kids will have fun making their entry and then continuing to draw and create endlessly with Tux Paint.
Reminder – We at 5 Minutes For Mom are NOT running this contest, so you'll need to click through to the contest details and watch their site for the winner announcements.
Click here to get all the contest details.
Note: This post is brought to you from our friends at Worldlabel.com a manufacturer of labels.