This post may contain affiliate links. Read my disclosure policy here.
At 7am the bubbles started.
Before I had showered and slipped into my suit, the Fox 9 Morning news crew was already broadcasting bloggers and their kids playing in a huge "bath" of bubbles, up to their waists and armed with bottles of Mr. Bubble Foam Soap.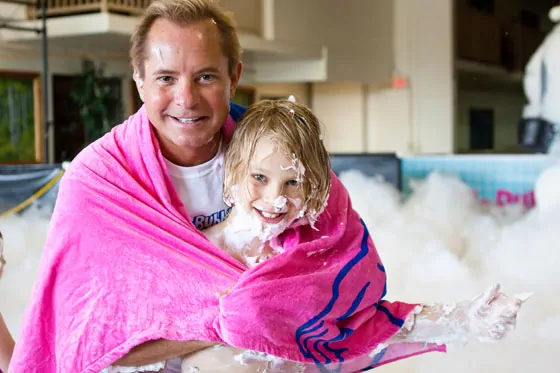 While Jackson and I missed the first live broadcast of Mr. Bubble's 50th Birthday Bash, we were in the bubble pit for the next shot, throwing bubbles and applying bubble beards to Fox 9 News contributor, Todd Walker and Mr. Bubble President, Frank Klisanich.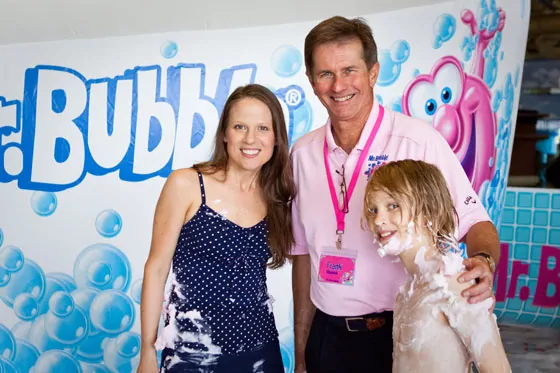 Jackson had the time of his life playing with his new blogging buddies, Molly's boys from The Snyder 5. It was bubble heaven!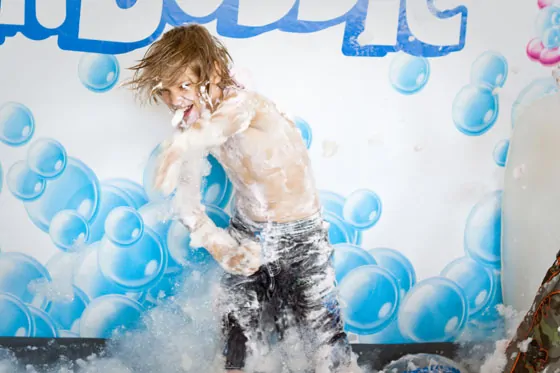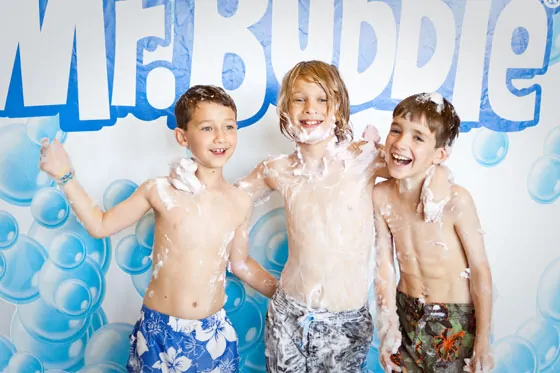 "This is the funnest day of my life!" Jackson shouted to me as he and his friends covered themselves and each other in Mr. Bubble Foam Soap.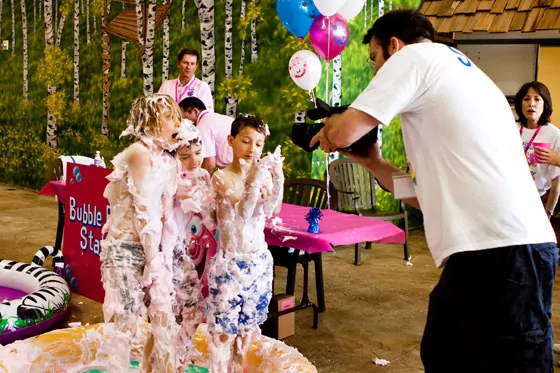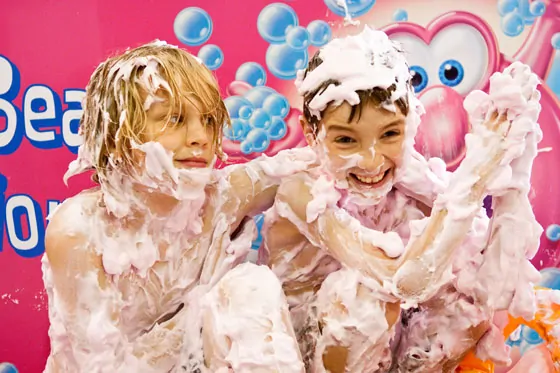 Mr. Bubble himself was in the house of course — celebrating his big 5-0! He bathed in bubbles, danced with party goers, enjoyed his cake, and even surfed on the Water Park of America's surf simulator, FlowRider.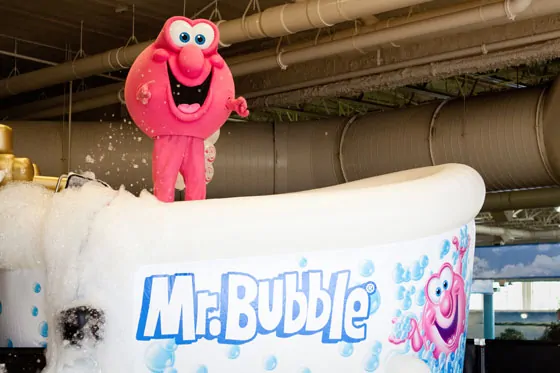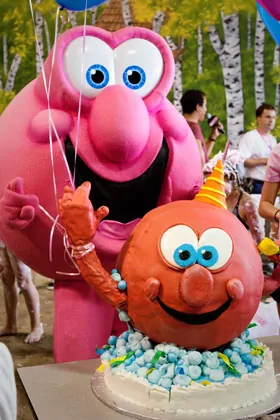 Finally, when all the bubbles were cleaned up, Jackson and I rode the slides again, (I must say, I LOVE the Water Park of America!) and then headed over to Nickelodeon Universe to hit some of their fabulous rides before our late night flight home.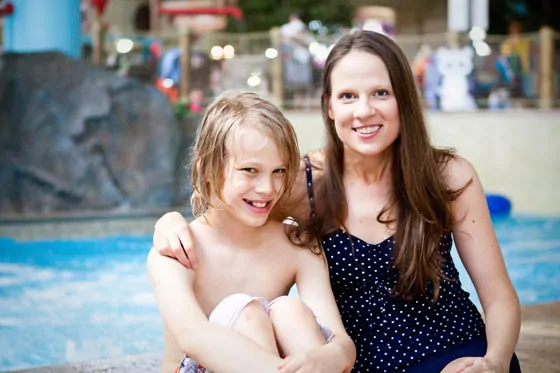 (Thanks so much to Jacob Gibb, the official photographer at the event for taking this shot with my camera.)
By the time we arrived back in Vancouver, it was 12:30amPT/2:30amCT. Jackson had been awake for almost twenty hours, but when we walked in our house, he insisted on pulling out our new Mr. Bubble products and having a bath!
As he soaked in his Mr. Bubble bath at 1am, Jackson sighed, "Ahhhh… next to today's party, this is the best bubble bath I have ever had in my life!"
P.S. Don't forget to enter our Mr. Bubble Gift Basket Giveaway!
Written by Janice Croze, co-founder of 5 Minutes for Mom.
Talk with me: @5minutesformom and Facebook.com/5minutesformom.
Photos by Janice Croze, except final shot, by Jacob Gibb. For all of Janice's Mr. Bubbles photos head over to 5m4m's Flickr.
Note: Mr. Bubble flew me out to Minnesota (along with my son Jackson) to celebrate Mr. Bubble's birthday bash. This post is part of a promotional campaign with Mr. Bubble at 5m4m.