This post may contain affiliate links. Read my disclosure policy here.

Can I be honest here?
I think of books like The Manual for Motherhood, edited by Christine Fugate, as books for people who don't really read books. This book is relatively thin (under 150 pages) and made up of about 30 different essays by 30 different writers. It's more like a magazine than a book.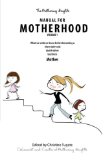 Now that's not necessarily a bad thing. I hope that those of you don't feel like this stage of life gives you the luxury to read have perked up to read the rest of this review. But fellow book snobs–I hope that you are hanging in with me as well.
I started reading The Manual for Motherhood thinking that I would read it as anthologies like this are mostly intended to be read–a little at a time. You know–bedside or bathroom reading–an essay or two whenever I had ten minutes to spare. The problem with that is that once I started reading, I couldn't stop. I sped through this book in two sittings.
This collection was compiled from winning entries to the essay contest answering, "What do you wish you knew before you became a mother?" (You can leave a suggestion for the question for the next contest, which will possibly end up as Volume 2 of the Manual for Motherhood, and stay tuned for details on how to enter that contest.)
Of course there's no manual for motherhood, but this book offers us the next best thing: real experiences from real moms. Isn't that how we get through those first few weeks with our first baby? the boundary-trying toddler years? potty training? teen rebellion?
One thing that I wish that this book had was a little biographical information about each writer. Many of these essays piqued my interest in the writer. How many children does she have? Is she a blogger? Is she writing a book? (update: Apparently I'm an idiot. There are bio paragraphs, but I just didn't see them. I looked at the end of the essays, obviously, and I looked at the back, but they are actually about 8 pages in from the back of the book).
Fugate's website, Mothering Heights, offers links to some of the contributors websites, which is a start. Her blog also offers fun posts on her likes and interests: movies, girlfriends, and gluten and dairy-free cooking.
The following essays are just a sample of what spoke to me in this book:
In "Fertilizer" Cynthia Jenkins writes about being herself, not the mom that she grew up with.
Diane Compton relates her hobby of snorkeling to the challenges and surprising wonder of parenting in a beautiful essay called "Skimming the Surface."
Judy Berna's "Letter to the Mother of That Baby" examines the many faces of a baby-admiring mall patron, reminding the reader of our similarities and differences as women and as moms.
One of our own 5 Minutes for Mom community, Angela (CPA Mom), has an essay featured in the book. Her "Advice to the Mom-to-Be" is a good reminder to all of us–no matter how old our children–about accepting ourselves the way we are.
This book is not composed of pat "life is busy for a mom" kind of essays, or "I knew life would be different, but I never knew it would be so good" reflections. It covers everything from adoptive mothers, to diagnoses, to the changing of a marriage after parenthood, to losing yourself and finding it again.
I recommend that you buy this book. Buy it to support writing moms finding their voices. Read it yourself, or buy it for a new mom, or for a mom deep in the trenches who needs a little "been there" support. It's available at amazon.com.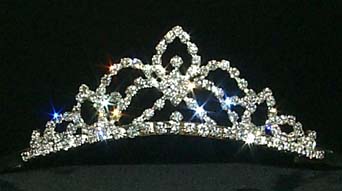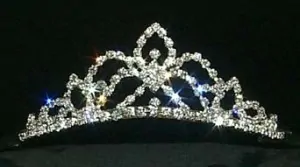 If you'd like to win a prize package including a copy of The Manual for Motherhood, a tiara (because a woman can do everything better in a crown), and a canvas tote, leave a comment here. I'll announce the winner in next week's column.
The winners of last week's book, The Suicide Index, are #85 Dara Nix and #76 Joan Koczon. You should have received an email from me asking for your address.