This post may contain affiliate links. Read my disclosure policy here.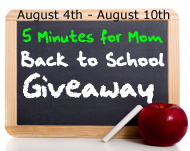 Are you organized?
Me, either (or if you started shaking in excitement just thinking about it, and gave a silent "You bet," my response is "Oh. Well I'm not.").
However, when it's time to get all those nice new school supplies ready, some sort of primal organizational instinct kicks in. I unpackage all of the writing utensils and store them in the brand new pencil bag or box that I've purchased for my daughter. I stow the extras in the pencil box from last year in our desk (it's perfectly good, but she needs a new one each year of course).
If "Back-to-School" for you means college, there's even more of an organizational challenge in store. Making sure that your supplies are kept separate from your roommate's in that small cubicle of a dorm room can be quite a task.
When everything is put in it's place, what makes it seem even more organized?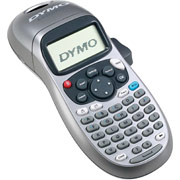 Labels.
The DYMO Personal Label Maker has a wide assortment of tapes to meet your every need, including iron-on, magnetic, different colors, clear, and metallic.
Other user-friendly features include:
13-character display with print preview to allow for easy editing
9 label memory for frequently used labels
5 font sizes, 7 print styles, 8 box styles, and 2 line printing options
To find out more, watch this video which highlights each feature of the LetraTag Plus.
Would you like to win a new DYMO Personal Label Maker and an assortment of label tapes so that you can type, mark and stick to your heart's content? Leave a comment here telling us what desperately needs to be labeled in your home. Be sure to follow the directions on the main giveaway post. The winners will be announced on August 13.