This post may contain affiliate links. Read my disclosure policy here.

I'm a big fan of Kohl's for so many reasons. My husband is taller than the average gentleman, and Kohl's is one of the few places where he can find Tall-sized shirts, and a sizable selection at that. Back in the day, I purchased much of my maternity wardrobe at Kohl's as well, happily paying significantly less for my purchases than when I tried (one time!) to shop at a maternity shop in the mall. Truly, Kohl's selection and prices are appreciated, and there's always a coupon to be found in the mail or in the paper.
One especially wonderful aspect of the store is the Kohl's Cares cause merchandise program, which donates a full 100 percent of the net profit from the sale of the featured books and plush toys to benefit kids' health and education initiatives all around the United States. The program has been running for more than a decade, and it has raised more than $180 million for worthy children's causes. The current Kohl's Cares kids' cause merchandise program features two beloved picture books and character plush animals, as well as two unique cookbooks perfect for families.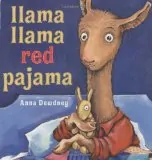 Are you familiar with one of the best depictions of a preschooler in a picture book… in llama form? Yes, the Llama Llama character created by Anna Dewdney is much loved in my family, and I really believe it's because my children can truly relate to him, in all his playful (and sometimes tantrumy) glory. As part of the Kohl's Cares program, shoppers can pick up a hardcover copy of Llama Llama Red Pajama and Llama Llama Misses Mama for just $5.00 each!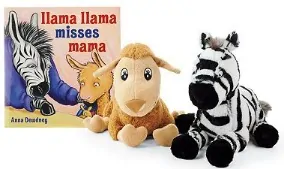 If you're unfamiliar with the books, let me just say that parents of young children will smile knowingly when reading either of these books, having experienced a bedtime or a drop off at day care or preschool like these depictions. These books are filled with a whole lot of heart, from the gentle portrayals of both the child and the parent's perspectives. Having a soft Llama Llama or teacher Zebra stuffed animal to snuggle with while reading is just icing on the cake!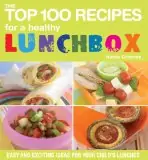 Moving from picture books to cookbooks, the Kohl's Cares program is offering $5.00 paperback versions two recipe collections helpful for packing school or camp lunches as well as trying your hand at some of the most loved dishes at familiar restaurants. The Top 100 Recipes for a Healthy Lunchbox by Nicola Graimes features recipes for snacks, soups, sandwiches, wraps, salads, hearty lunches, and sweet treats. Think beyond the PB & J, for these recipes range from the fairly simple to more complex but still delicious and healthy options. For parents seeking to control for allergies or special food limitations, there's also an easy symbol key showing which recipes are vegetarian, gluten-free, wheat-free, dairy-free, or contain eggs, nuts or seeds.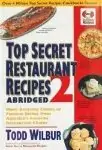 If you've ever gone to Red Lobster just for the cheesy biscuits (ahem), or have eaten your weight in Chevy's fresh salsa, then you'll be happy to know that you can recreate the yumminess in your own kitchen. Todd Wilbur's Top Secret Restaurant Recipes 2 (Abridged): More Amazing Clones of Famous Dishes from America's Favorite Restaurant Chains shares tips with readers for tons of recipes from over 25 familiar restaurants. I for one am making my shopping lists right now.
We're happy to share a giveaway with you- one winner will receive all four books and the two stuffed animals as well! Please leave a comment here to be entered, U.S. mailing addresses only, and we'll announce our winner on June 13.
And, remember you can pick up each of these books and plush animals for just $5.00 each at Kohl's through June, with the profits benefiting a children's cause!
The winner of our previous giveaway Paris, Baby is #37 Kim. The giveaway of $250 worth of gardening books and supplies is still open, so check it out now.
Written by 5 Minutes for Books contributor Dawn, who enjoys picture books and eating very much, thank you. She also blogs at my thoughts exactly.