This post may contain affiliate links. Read my disclosure policy here.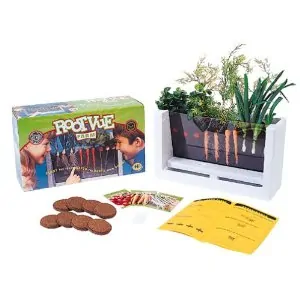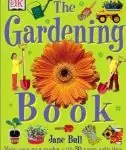 One thing that I love about books is that they can work as a gateway to a new subject, or a way to reinforce what kids love. For example if your son loves space, it's a great time to seek out toys, books and DVDs that will heighten that interest. On the other hand, if you want to encourage your kids to get involved with gardening, you can use books to introduce and inform.
I am proud to be a member of the Hidden Valley Ranch Love Your Veggies Mom Panel. We are working together to encourage kids — ours and others — to love their veggies! I hope you'll check out our posts about ways that we've gotten our families more involved with veggies.
Today I am going to share some great books and resources with you that you can use to encourage your kids to get involved in vegetables. It's proven that kids are more likely to be willing to try something that they've helped grow or helped make in the kitchen.
Five of you will win this awesome gift pack worth $250, thanks to the Love Your Veggies campaign.
First — the books:
The Gardening Book is published by DK. Any book by DK is sure to engage and inform the kids who read it. This one has not only gardening information but crafts and activities as well.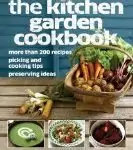 The Kitchen Garden Cookbook, also by DK, is an excellent resource for using those fruits and vegetables that you harvest or that you buy farm fresh. You will find recipes as well as preserving tips, conveniently organized by season, and then by fruit or vegetable. And as I expect with DK, there are fantastic pictures throughout that entice you to try to create those same results in your own backyard.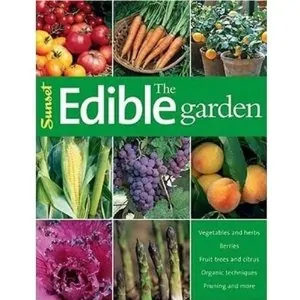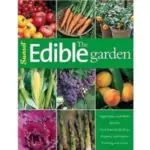 The Edible Garden gives tips for making the most of your garden, whether it's a small plot in the backyard, containers on the deck, or an herb garden in your kitchen. There are also special tips on ways to get your children involved.
Now — the gear:
My kids loved putting the Root-Vue Farm together (see picture above). I'll be honest and say that I'm not sure what the quality of the veggies produced will be, but it is so much fun. Everything is included here — seeds, soil (pellets that you add water to, which is also fun), and this awesome planter that you can see through to watch the roots grow. We were able to see some green and some roots within a few days of planting, which is what kids want.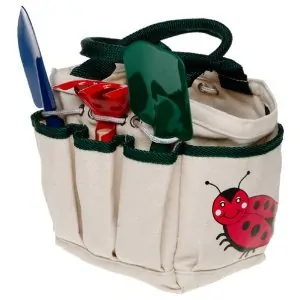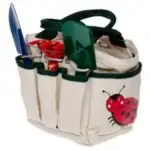 Every gardener needs tools, and so we have a set for kids and adults. Adults can get their hands dirty with the Stainless Steel Gardening Tool Set. If kids have special tools their own size, they are more willing to feel like it's really their project.
The ToySmith Garden Tote with Tools is cute and functional, and I know that kids will love it.
Two pairs of gardening gloves (kid-sized and adult), as well as plant markers and decorative plant stakes round out the selection.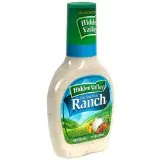 And don't forget the Hidden Valley Ranch products, so that you can dress and dip all those tasty vegetables! The winners will receive $15 worth of product.
If you'd like to win (U.S. and Canada addresses are eligible), just leave a comment below. We'll draw the winners on June 6. Remember FIVE of you have a chance to win.
The winner of the Little Engine that Could DVD (and other items worth over $200) is #39 Becky M.

Written by 5 Minutes for Books managing editor Jennifer Donovan, who is a paid panelist for the Love Your Veggies campaign.