This post may contain affiliate links. Read my disclosure policy here.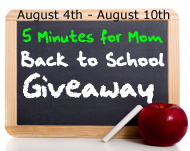 Jackson is getting ready for September with School Zone workbooks.
While it is hard to get my very active son to sit down during the day to do a worksheet, at bedtime, Jackson will do anything to stay up a bit later.
So the other night, I grabbed out our School Zone workbooks and Jackson jumped on the opportunity to push back bedtime with these colorful, fun worksheets.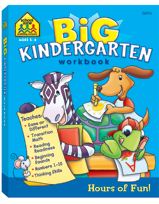 Now at bedtime, we practice math, reading comprehension, story problems and more, all without him even realizing that he is doing homework in the summer! We have fun, he gets to stay up a little later and he is sharpening his academic skills. Win, Win, Win!
Jackson is actually well ahead of his grade level academically, so I like that I can use the School Zone workbooks that are a grade or two ahead, so that he is challenged and learning. (He is in French Immersion at school, so fortunately that keeps him challenged while in the classroom.)
If you are looking for some fun workbooks to either reinforce what your kids are learning at school or for some extra fun at home to keep them challenged, visit School Zone.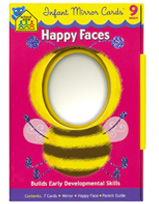 Olivia and Sophia also enjoyed using their baby School Zone products. As they had special mommy time while playing with the Happy Faces Infant Mirror Cards, they were also helping to build their memory and social skills.
With their workbooks, flash cards and other educational products for infant thru sixth grade, you are sure to find the perfect educational tools for your babies, toddlers and school-aged children.
School Zone would like to give 10 lucky winners $25.00 to spend at their online store. And with their bargain bin and huge selection of workbooks under $3.00, the $25.00 can go a long way.
If you'd like to be one of the lucky 10, please leave a comment below.
Also, Be sure to follow the directions on the main giveaway post. The winners will be announced on August 13.
Good Luck!