This post may contain affiliate links. Read my disclosure policy here.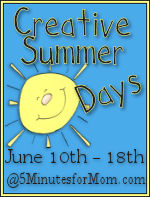 Maybe you're already have your big family vacation planned this year.
If that's the case, then after you return, you'll be ready to start planning next year's right?
Or maybe you're not taking a grand vacation.
I think that most of us take those spectacular family vacations only a handful of times–you know, the big trip to Disneyworld, the island adventure, a vacation in another country. The other years we rely on the tried and true–whatever has become tradition for our family–to the beach or lake that's within driving distance, or camping out for a week, or the hotel with the really great pool.
Trip Flix DVD is a 120 minute DVD that helps involve the whole family in deciding on future vacations by introducing 25 favorite family destinations all over the United States. It could help you make a wish list of places you want to go, or use it to experience them vicariously this summer. You could even use it as a springboard to start some summer research projects. It's actually very educational, giving some historical or cultural highlight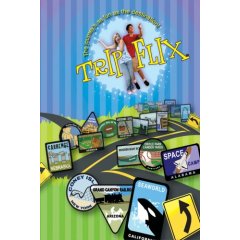 s about the featured locations.
Each destination is introduced by teen hosts Alex and Emily, who are wholesome and professional, yet not-at-all stiff. In fact, there's just the right amount of silliness, which made four-year-old Kyle laugh out loud, and  even evoked a smile from sometimes-moody tween Amanda.  Each segment has a little quiz where you can see who retained the most of the facts shared.
You can see a sample clip on their site, and purchase the DVD there or at amazon.com.
Would you like to win one of 5 DVDs (U.S. only) for your family to use to dream, to plan, or just to enjoy? Leave a comment here, and spread the word about the Creative Summer Days event. You still have until the winners are announced on June 24 to enter all of the individual contests.