This post may contain affiliate links. Read my disclosure policy here.
She has star power. She has that "it." She even has glitter.
But if it weren't for VIDEO we might never have known…
How Jenny on the Spot used Video to Become a Bloggy Star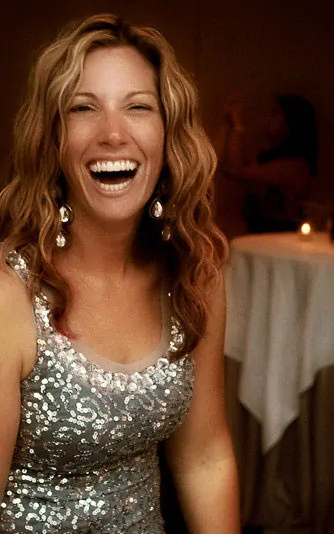 Jenny on the Spot is FUN – the kind of fun that makes you want to be best friends with her, the kind of fun that makes you feel like you are her best friend, the kind of fun that comes shining through on camera.
I read a lot of blogs and meet a lot of bloggers. Standing out in the blur can be hard. A blogger must sparkle — through their incredible writing, or their stunning photography, or their tantalizing recipes… OR their fabulous VIDEOS!
I fell in bloggy-sister love with Jenny Ingram when I watched a video she shot of herself dancing to "I Don't Feel Like Dancing."
In her Jenny-esque style, Jenny shot and edited a fabulous video that included her dancing in her pajamas and in her backyard.
I then watched almost all of her other video blogs. But I swear. I am not a stalker.
Since then, I have been a Jenny on the Spot fan. I hang out with her whenever I can. And I gush about her to PR reps and fellow bloggers – because, we all need some Jenny on the Spot kind of fun in our lives.
Three Blogging Tips from Jenny on the Spot
If you are looking for a way to stand out in the blogging crowd, to make sure you are not lost in the blur, consider adding video or vlogs to your repertoire. Here are three blog tips I have gleaned from Jenny's success.
1. Sparkle — you can even add glitter!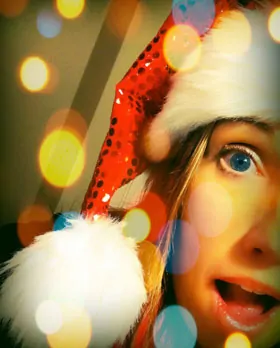 Jenny's infectious spirit, sweet heart, and quirky sense of humor is unforgettable. You just do not forget Jenny on the Spot.
Jenny allows her personality to radiate through the screen. She doesn't pretend to be someone she isn't. She is Jenny. Take her or leave her. But most of us, we choose to take her!
2. Be Purposeful — get focused and stick to it.
Back in 2004, Jenny didn't begin her blog laughing, nor making others laugh. Struggling with the challenges of motherhood and life, Jenny began writing out her feelings at Jenny on the Spot. She worked through her emotions and found camaraderie in the online mom community.
Then, a few years ago, Jenny realized she wanted to laugh. She wanted to make others laugh.
Even though life hurts, Jenny decided she is going to focus on the good – to find the fun even if it means putting on some sparkly red converse shoes, heading into her backyard and shooting a crazy video of herself dancing.
Yes, Jenny is fun. She found fun. And she is bringing fun to you – both in words and in video!
3. Make it GOOD — produce good quality, concise videos
Jenny delivers great videos. She knows how to edit and shoot creatively and she uses her skillz!
But even if you aren't an editing or shooting pro, Jenny shares in the video below her top video blog tip for using videos and video blogs effectively…
This is a video interview I shot with Jenny Ingram at BlogHer 2010. (When you finish watching, make sure you click over and watch this video of Jenny dancing. And I promise, when you are watching it you WILL feel like dancing! Then make sure you subscribe to Jenny on the Spot's You Tube Channel.)


AND In case you missed it, I had a blast shooting Jenny and the other Flash Mob bloggers at Blissdom. Click over and experience some of the most fun anyone has ever had at a conference in the Blissdom Flash Mob.
So Tell Us…
Does video help you make a better connection with a blogger?
Have you incorporated video or vlogs into your blog?
Thanks to Our Sponsors

Thanks to Kmart Design we shot a ton of interviews with fantastic bloggers and we still have more to publish, so make sure you watch our feed.
Watch more of our BlogHer10 video interviews here!
Also… here's a little tip…
If you want to see the videos as soon as we upload them to YouTube (even before we can get them published here at 5 Minutes For Mom), subscribe to our YouTube channel.
Written by 5 Minutes for Mom co-founder Janice.
Tweet with us at @5MinutesForMom