This post may contain affiliate links. Read my disclosure policy here.
Now, before I type one more word, let me reassure you: I still LOVE Glee. I will never miss a show — my TiVo catching each new episode for me.
But…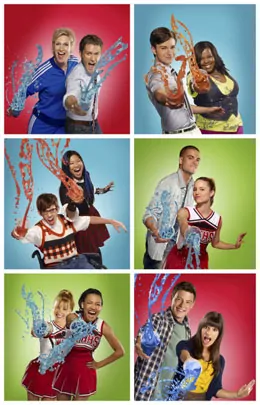 I know I am not the only fan who is hurting a bit during the second season of glee. It is like our best friend came back after the summer and she is just missing that special spark that endeared us to her. A little full of herself, she is more about primping and posing, reminding us of her talent, than just being the person we love so much.
The magic recipe of Glee was talent plus heart, brilliantly written heart. The singing blew us away, yes. But the characters and the storyline were inspired, crafted with wit, emotion and originality. The writers tackled hot topics with insight and sensitivity, without falling into sentimental or preachy traps. Almost all of the episodes made us breathless for more.
This year, the writing seems to be in the shadows while the "themes" take the spotlight.
I want to care about the characters again. I want to be emotionally invested in their lives. Yes, I want them to sing — and I don't mind the themes either. The Lady Gaga episode last year was one of my favorites.
But they can't forget about character and story development.
Come on Glee — we know you can do it!!! Give us what we need — give us back the stories!
Written by 5 Minutes for Mom co-founder Janice.
You get our feed, right?