This post may contain affiliate links. Read my disclosure policy here.
Link Up Your Halloween Posts and Find Others…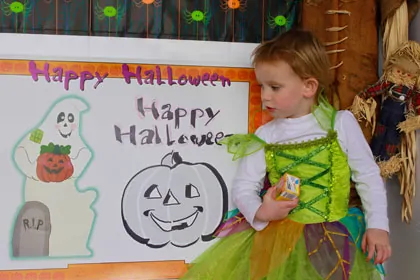 Our day started with fairies and ended with ghosts…
It is hard for a girl to choose what to wear on such important occasions as Halloween, so our girls decided they would be fairies for the afternoon and ghosts for trick or treating. (Jackson, choosing to keep things simpler, just stuck with his costume for the entire day.)
Jackson had a Halloween piano recital in the afternoon, and little fairy Olivia couldn't sit still. So after Jackson played, I took Olivia outside for a garden fairy photo shoot while the other students performed.
Meanwhile, Susan's fairies were getting ready for an early round of trick or treating at the mall.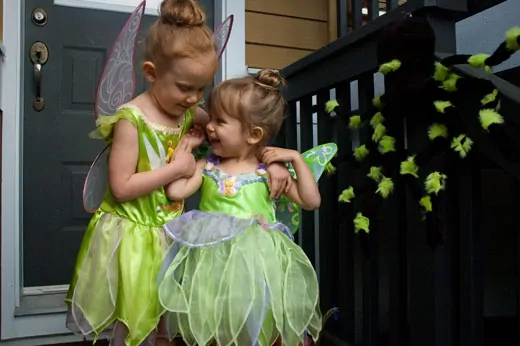 But just before the sunset and families lit their pumpkins, the fairies peeled off their wings and transformed into ghosts.
(Olivia and Sophia's ghost costumes were a little long and we were worried about them tripping, so we tied them up a bit with some ribbon. Hence, these little ghosts looked more like white-robed monks or tiny Jedi.)
Jackson's costume was scarier than either I or the girls wanted, but since he bought it while I was away at Blissdom Canada, I had little choice in the matter.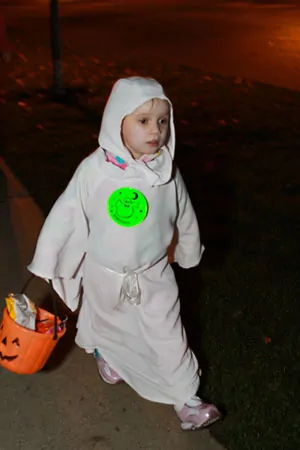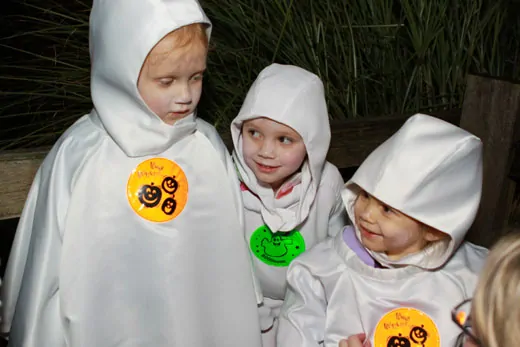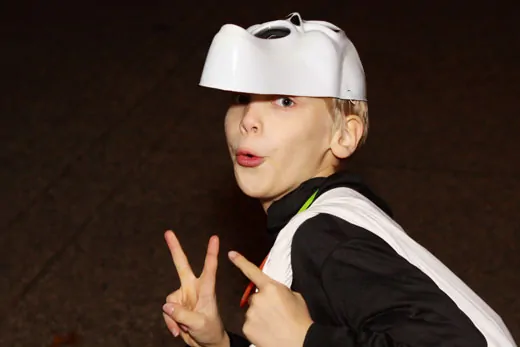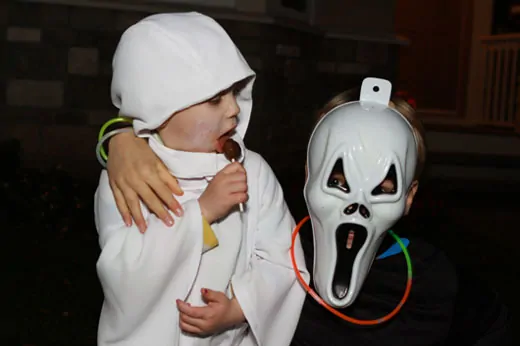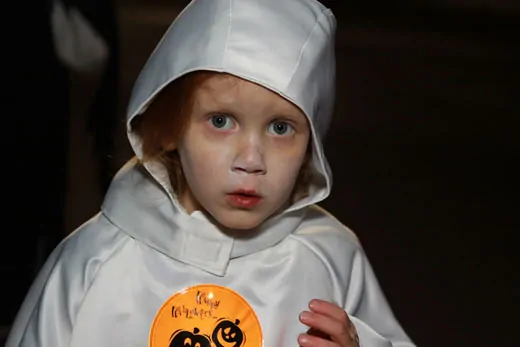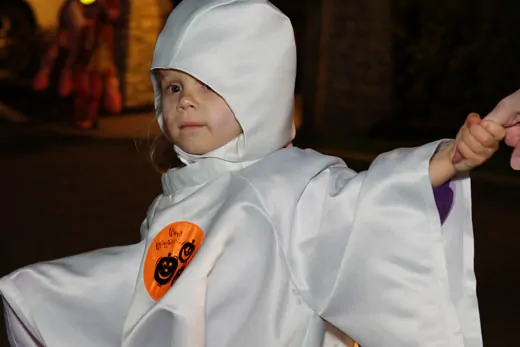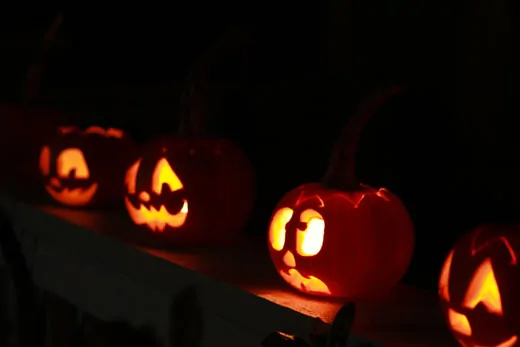 Add Your Halloween Post URL Here:
Dip into your kids' candy stash and pour a cup of coffee — it is time to "awwwww" over Halloween posts and pictures!
Link up your own posts and then drop by and visit your bloggy neighbors… And if you can, try and leave a comment to let them know you visited.
Here is a fun thumbnail linky…
But if you prefer the old style, you can use this linky:
Thanks to Uisce for creating Wordless Wednesday.

Written by Janice, co-founder of 5 Minutes for Mom
Did you know that Susan and I own two online toy stores where you can find unique toys for Christmas like a pedal car or an inspiring toy kitchen. You know, in case Santa needs any ideas!