This post may contain affiliate links. Read my disclosure policy here.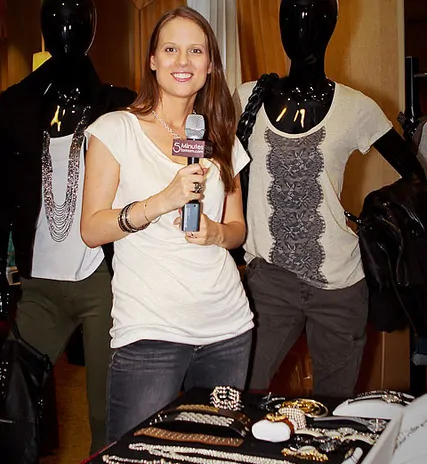 Janice and I are blown away by the fabulous style of the new fall line from Kmart Design. So we decided to ask a few of our blogging friends their opinions.
During the ultra-chic Getting Gorgeous event at BlogHer 2010, Janice stole a few moments from some stylish women to get their thoughts.
We'd like to thank the women Janice interviewed on camera…
What About You?
Can you believe it's Kmart?
When was the last time you shopped for clothes or jewelry at Kmart? Do you think you just might plan a visit to your local store or check out their online shopping?
Personally I LOVE the Shop The Designs section of Kmart Design… it makes it so simple to quickly find the looks you like!
Thanks to Our Sponsors

Thanks to Kmart Design we shot a ton of fabulous and fun BlogHer footage that we will be publishing in the coming weeks, so make sure you watch our feed.
Also… here's a little tip… if you want to see the videos as soon as we upload them to YouTube (even before we can get them published here at 5 Minutes For Mom), subscribe to our YouTube channel.
Written by 5 Minutes for Mom co-founder Susan.
You get our feed, right?