This post may contain affiliate links. Read my disclosure policy here.
In many movies with a young cast, the female love interest is often times the cute and coy girl next door. Now there isn't anything wrong with cute and coy, but I think sometimes what today's tween girls need to see is a female lead who is strong, independent and goal-oriented. They need to see someone who won't let a little crush take her off course from pursuing the dreams that she has set for herself.
What our girls need is a little Tess Carroll, the lead female role in the soon to be released movie, Charlie St. Cloud.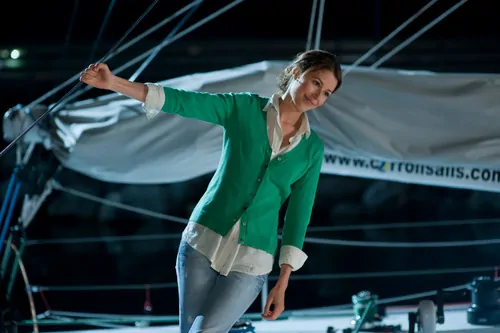 If you happened upon yesterday's post, you know that I recently attended a media junket for Charlie St. Cloud, that included a screening of the film and a roundtable interview session with talent from the movie.
One of my favorite interviews from the day was with Amanda Crew, the beautiful 24-year-old actress who brings Tess Carroll to life in Charlie St. Cloud.
What a breath of fresh air she was.
Amanda was drawn to the role of Tess because of Tess' strength and drive. "She is going to sail around the world by herself, that is something very ambitious." Amanda even found that as she delved into the character, she herself became a stronger person.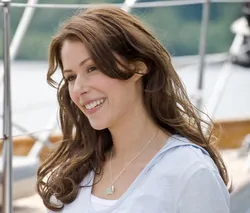 "When you explore these dynamic characters, you start exploring yourself too. I definitely left this movie a better person. Getting in touch with this strong side of Tess, brought me in touch with the strong side of myself. I can be very apologetic at times and you know, put other people before myself, when I should be putting myself first. I started to live for myself, instead of for everyone else in my life."
As Amanda took sailing lessons in preparation for her role, she also learned a bit about Emma Richards, "the first British woman and the youngest person ever to complete the Around Alone, a 29,000-mile, single-handed around-the-world yacht race." She also learned what a trek like that requires from the individual.
Amanda explains: "You're up for four hours, then you sleep for 20 minutes, and you're up for another four hours. These are your shifts. You're never getting a full night's sleep, you're never eating properly, and you have to stay incredibly fit and strong because you're manning this 50-foot boat all by yourself. Tess has put a lot of pressure on herself by planning to sail around the world. It was her father's dream for her; she's been training tirelessly with her coach and has commitments to sponsors. It's all or nothing."
I thoroughly enjoyed meeting Amanda Crew and am looking forward to watching her phenomenal performance as Tess Carroll for a second time, when I head to the nearby movie theater on Charlie St. Cloud's opening night, July 30th.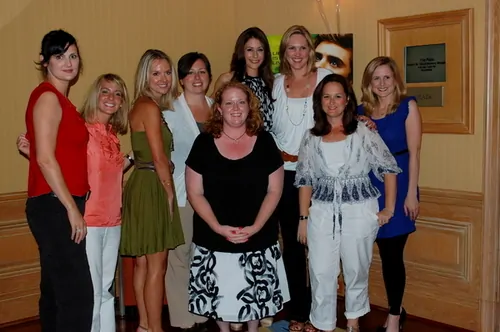 By the way, be sure to check back throughout the week, as I share with you all about meeting the handsome and extremely down-to-earth Zac Efron and his amazing co-star Charlie Tahan.
Disclosure: Universal Pictures paid my transportation and room costs for a Mom Blogger Press junket. They provided access to the talent behind the movie, but did not tell me what to say. My opinions are all my own.